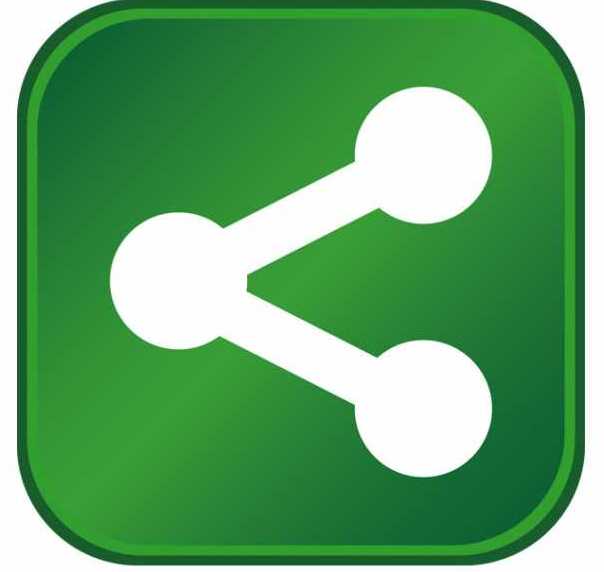 Governor Andrew M. Cuomo announced that Datto Inc. will create up to 200 new high-tech jobs as part of its expansion into new office space in the Metropolitan Building, in downtown Rochester. This expansion, which will bring the company's total employment to approximately 350, is being supported through a $2.1 million capital grant through Governor Cuomo's Upstate Revitalization Initiative.
"The Finger Lakes Region is rapidly growing into one of this nation's foremost centers for high-tech innovation and we must keep partnering with, and investing in the companies that will help this positive trend continue," Governor Cuomo said. "Datto has already experienced a great deal of success in its first few years in New York and with this expansion, the company is poised to play a key role in bolstering the new Rochester Downtown Innovation Zone as well as helping the larger Finger Lakes economy reach new heights."
Datto was founded in 2007 by Rochester Institute of Technology graduate Austin McChord. The company, which has developed into an international leader for backup and disaster recovery services, originally committed to creating 77 jobs in Rochester within five years in 2014. However, by the end of 2016, the company employed nearly 150 people – nearly doubling its commitment. This current expansion will go even further by creating up to 200 new engineering and tech support jobs.
This success and rapid growth has outpaced the space available at RIT's Center for Urban Entrepreneurship, where the company established its first Rochester operations. To accommodate this growth, has chosen to remain in the Finger Lakes Region and expand into the Metropolitan, the former Chase Tower, in Rochester's Downtown Innovation Zone.
Datto Founder and CEO Austin McChord said, "Witnessing such rapid growth for Datto in a city where I have deep roots is a tremendous feeling. Giving back to Rochester has been a goal of mine since Datto's early beginnings and we strive to be a top employer in the city. Datto's commitment to Rochester coupled with the technical talent found in the area will continue to benefit job growth moving forward."
Empire State Development President, CEO and Commissioner Howard Zemsky said, "Governor Cuomo's innovation economy efforts are delivering real results for Rochester and Datto's rapid growth and continued partnership with RIT will create even more high-quality new jobs for Rochester-area residents."
Finger Lakes Regional Economic Development Council Co-Chairs Wegman's Food Markets CEO Danny Wegman and Monroe County Community College President Anne Kress said, "The Datto-RIT partnership continues to build on the economic momentum we have worked so hard to create by further positioning our region as a global leader in advanced technology research and development. This expansion is not only beneficial to the economic development already happening in downtown Rochester, but it will also provide high-quality jobs and careers for the men and women in our community."
Rochester Institute of Technology President Bill Destler said, "We are so proud of all that has been accomplished by Datto and by our alumnus, its founder and CEO, Austin McChord. Datto's growth has been greatly enhanced by the opportunity afforded through Governor Cuomo's START-UP NY, a program that connects perfectly to RIT's strategic objectives of supporting economic development for the region. Datto's presence and growth in Rochester gives us tremendous opportunities to retain more of our talented graduates in Upstate New York, and create additional co-op and employment opportunities for RIT students and graduates."
Gallina Development Corporation President Andrew R. Gallina said, "Gallina Development is so pleased to accommodate Datto's expanded operations here in Rochester at The Metropolitan. Datto's commitment to downtown speaks volumes to our community's efforts to grow the Innovation Zone with hundreds of additional employees in our center city. This young high tech pool of workers will help to energize downtown and pave the way for other firms to follow suit. We also applaud the efforts of Gov. Cuomo and Empire State Development in assisting Datto in making this move a reality."
New York's investment in Datto's expansion is just one piece of Governor Cuomo's efforts to build on the tremendous growth of the Finger Lakes Region's high-tech sector. Additionally as part of his 2017 State of the State address, Governor Cuomo announced that New York State will establish a $10 million, multi-year Photonics Venture Challenge in Rochester. This business competition will aim to support start-up companies that commercialize these rapidly developing technologies through a business accelerator program and a top award of $1 million to the most promising start-up company. There are currently no accelerator programs in the world with a photonics focus and the Rochester region is uniquely poised to build a nationally, or globally, recognized program.
Assembly Majority Leader Joseph D. Morelle said, "Datto has been a model or what can be accomplished through innovative public-private sector collaborations. Their incredible growth and success has been a much-needed shot in the arm for Rochester's downtown economy which wouldn't have been possible without the commitment and support of Governor Cuomo, RIT and the many hardworking members of the Finger Lakes Regional Economic Development Council."
Senator Joe Robach said, "Every job is critically important for the Rochester region and our economy. The fact that Datto, Inc. is adding 200 good paying engineering and tech support jobs for our local workforce is reason for celebration. The partnership formed between Datto, Inc. and RIT has continued to bring beneficial economic development to downtown Rochester, and provide jobs and careers for hardworking men and women in our community."
Senator Patrick Gallivan said, "The expansion of Datto Inc. is another example of the growth in the upstate economy and the leadership role the region continues to play in the technology and research industry.  Datto's commitment to the Rochester area and its partnership with RIT makes this expansion a wise investment for New York State."
Monroe County Executive Cheryl Dinolfo said, "Datto's expansion in Rochester is a great opportunity for our community and talented workforce. We are proud to see a homegrown start-up thrive and become a leader in high tech innovation. Their success reinforces our region's reputation as an emerging leader in the field."
Rochester Mayor Lovely Warren said, "Since taking office, Governor Cuomo has remained strongly committed to creating jobs and improving upstate's economy, and today's announcement is proof this commitment continues. Thanks to the Upstate Revitalization Initiative, another 200 high-tech jobs are coming to this area. I look forward to continuing to work with the Governor to create even more jobs, safer and more vibrant neighborhoods and better educational opportunities in every corner of our city."
Datto provides best-in-class technology, including many proprietary, and 24/7/365 Tech Support to its 8,000 partners worldwide. Unique feature sets include instant local and off-site virtualization, Screenshot Backup Verification, Inverse Chain Technology, and End-to-End Encryption.
The company has seven offices and more than 700 employees worldwide, including those at its headquarters in Norwalk, Connecticut. Datto also has offices in Rochester, Boston, Toronto, London, Sydney and Singapore, along with a build facility in Monroe, Connecticut.
Datto is actively fielding employment inquiries for all offices, including the Rochester site. For more information on Datto and job openings, visit http://www.datto.com/careers.

Accelerating Finger Lakes Forward
Today's announcement complements "Finger Lakes Forward," the region's comprehensive blueprint to generate robust economic growth and community development. The State has already invested more than $3.4 billion in the region since 2012 to lay the groundwork for the plan – investing in key industries including photonics, agricultureý and food production, and advanced manufacturing. Today, unemployment is down to the lowest levels since before the Great Recession; personal and corporate income taxes are down; and businesses are choosing places like Rochester, Batavia and Canandaigua as a destination to grow and invest in. Now, the region is accelerating Finger Lakes Forward with a $500 million State investment through the Upstate Revitalization Initiative, announced by Governor Cuomo in December 2015. The State's $500 million investment will incentivize private business to invest well over $2.5 billion – and the region's plan, as submitted, projects up to 8,200 new jobs. More information is available here.