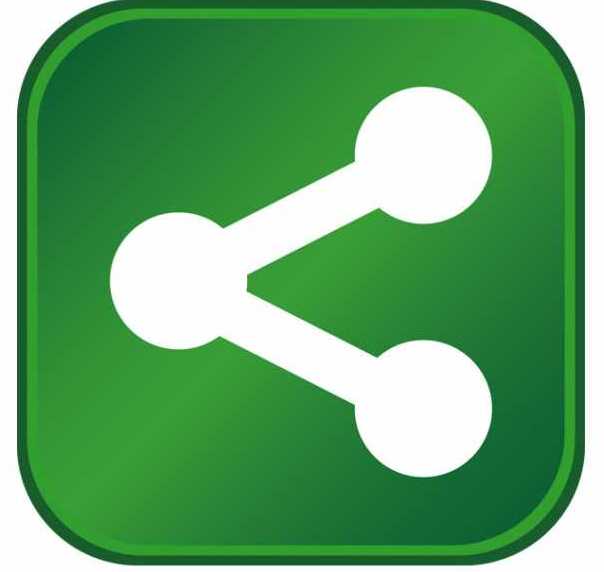 Governor Andrew M. Cuomo announced that IBM will bring 500 new information technology jobs to Buffalo, a commitment leveraged by a $55 million Buffalo Billion investment by the State in the Buffalo Information Technologies Innovation and Commercialization Hub. IBM will be the first anchor tenant in the Hub, which, in partnership with the Western New York Regional Economic Development Council (WNYREDC), State Data Center, College of Nanoscale Science and Engineering (CNSE) and University at Buffalo, will train IT professionals, educate new IT staff through State University of New York (SUNY) partnerships, and develop next generation IT software needed to drive state-of-the-art discoveries in the areas of molecular research, genomics, energy efficiency development and defense. The Governor also announced today that IBM will maintain 3,100 high-tech jobs in the Hudson Valley and surrounding areas. The company has committed to increase its minimum job commitment to the state by 750 jobs, and maintain the 3,100 jobs through at least the end of 2016.
"The Buffalo Information Technologies Innovation and Commercialization Hub is the next major addition to the high-tech network we are building in Western New York," Governor Cuomo said. "From medical and clean energy innovation to now, cutting edge software development, we are making strategic investments in emerging fields that will position the City of Buffalo and the entire Western New York region as a leader in the high-tech industry and a pioneer of new discoveries. Today's announcement that IBM will bring 500 new IT jobs to Buffalo is another example of how these investments are paying off for the community. Our three Innovation and Commercialization Hubs in the region are leveraging billions of dollars in private investment, creating thousands of good paying jobs and establishing a sustainable, local economy for years to come."
New York State will commit, through CNSE, $55 million, which includes $25 million to establish an open innovation facility and $30 million to purchase IT equipment and software to be used at the Buffalo Information Technologies Innovation and Commercialization Hub. The Hub will be owned by New York State with IBM as the first anchor tenant and made available to all IT units at all state agencies. The facility will open in early 2015 in downtown Buffalo.
In addition, IBM has reached an agreement to become the first founding technology member of the New York Genomic Medicine Network, a partnership between the New York Genome Center and the University at Buffalo's Center for Computational Research to advance biomedical research and grow the genomic medicine industry in New York. In his 2014 State of the State address, the Governor pledged more than $100 million for the Network which will link the New York City university medical community with the emerging Buffalo medical technology corridor.
Ginni Rometty, IBM Chairman, President and Chief Executive Officer, said, "IBM is excited to partner with the State of New York and the SUNY College of Nanoscale Science and Engineering in the development of the Buffalo Information Technologies Innovation and Commercialization Hub. Governor Cuomo's strong leadership has helped drive this collaboration to attract new investment from companies like IBM and to create new opportunity for Buffalo developing the next generation of software in growth areas like mobile, cloud and analytics."
In addition to the hundreds of jobs to be created in Buffalo, this collaboration between IBM and CNSE will also result in IBM agreeing to retain 3,100 jobs in microelectronics at least through the end of 2016.
Dr. Alain Kaloyeros, Senior Vice President and CEO of the SUNY College of Nanoscale Science and Engineering said, "It is universally recognized that Governor Cuomo's blueprint for job creation and economic growth through targeted, high-tech investment has delivered another victory for all of New York. The Buffalo IT Innovation and Commercialization Hub further develops New York's flourishing high-tech ecosystem that continues to create new opportunities under the Governor's leadership. We look forward to yet another successful partnership with International Business Machines."
Howard Zemsky, WNYREDC Co-chair and Managing Partner at Larkin Development Group, said, "Bringing all of this expertise and resources together, in addition to our most advanced analytics technologies, to further advancement within our strategic sectors of life sciences and advanced manufacturing is a crucial step in the WNYREDC's plan for creating economic prosperity. This important IT initiative supports Governor Cuomo's vision of private-sector growth through collaboration with the College of Nanoscale Science and Engineering and SUNY Buffalo. These connections are already creating jobs and opportunities."
Satish K. Tripathi, WNYREDC Co-chair and President of the University at Buffalo, said, "Governor Cuomo has provided unprecedented opportunity for the creation of high tech jobs, allowing our community to grow and prosper. This partnership with IBM is an example of how we are changing the way the state invests in economic development through the Regional Councils as a direct result of the type of entrepreneurial government that Governor Cuomo encourages. The substantial investment in the Buffalo Information Technologies Innovation and Commercialization Hub will create hundreds of high paying jobs and put Western New York on the map as a global leader in cutting edge health and energy research."
State Senator Mark Grisanti said, "The creation of 500 new jobs is great announcement for our economy and our families here in Western New York. We must continue to create and attract high paying jobs to the area so that we can create a brighter economic future for generations to come. I want to thank IBM and the Governor for their commitment to Western New York."
Senator Tim Kennedy said, "Through Governor Cuomo's Buffalo Billion initiative, the state is investing in emerging industries which are propelling Buffalo to the cutting edge of technology and creating incredible opportunities throughout Western New York. This will foster sustained economic growth, establishing Buffalo as the place to create jobs and build new businesses in growing, high-tech industries. For years, Albany had ignored the economic needs of Western New York, but that has changed in a big way with the leadership of Governor Cuomo. His commitment to Western New York is strengthening our economy and creating good-paying jobs to support working families. We'll keep working to support progress and boost economic development in Buffalo and Western New York."
Assemblywoman Crystal Peoples-Stokes said, "Congratulations and thank you to Governor Cuomo, Dr. Alain Kaloyeros, IBM and the supporting teams that made this venture possible. This innovative project is wonderful news as it will help address many layers of regional need: continued diversification of our economy – adding a notable technology and software component; optimistically addressing the brain drain of our tech-savvy college graduates; and creating sustaining medium-high earning careers that will recirculate their income locally… Anytime that you can attract a worldwide industry leader to set up shop in your region and new jobs come with it, it's a fantastic opportunity."
Assemblyman Sean Ryan said, "Today's exciting announcement shows that the Buffalo Billion is continuing to work as planned. Our state investment is leveraging an important investment by IBM, and will bring 500 high paying jobs to Buffalo. Our economic future will depend on the type of highly skilled jobs IBM is delivering to Buffalo, and I am excited to see the positive impact these new jobs will have for our region. Governor Cuomo and the Buffalo Billion are continuing to transform our city into the New Buffalo, and today's announcement is another positive development for our future"
Erie County Executive Mark Poloncarz said, "Erie County's growth into a premier high tech center for innovation and emerging research continues with Governor Cuomo's announcement of a new New York State investment of $55 million in information technology here in Buffalo. This is a good example of how public funds can be used to draw a private sector partner, such as IBM, to invest its own money in this burgeoning field, with new jobs and a stronger, more diverse economy as a result."
Buffalo Mayor Byron Brown, noting that $4.3 billion in new economic development activity is currently under way said, "High-tech companies, like IBM, are choosing to invest in Buffalo because of our highly skilled workforce, business friendly environment and outstanding quality of life. To continue to attract next-generation jobs, we must continue to market Buffalo as a great city to grow and succeed. I thank Governor Cuomo for his commitment and financial investment to build business in Buffalo. IBM's commitment adds to the momentum by bringing a pledge of 500 new jobs to Buffalo."
The IT Innovation and Commercialization Hub is part of Governor Cuomo's long-term commitment to Western New York. The previously announced Buffalo Medical Innovation and Commercialization Hub on the Buffalo Niagara Medical Campus and the Buffalo High-Tech Innovation and Commercialization Hub at RiverBend are proceeding on their respective development paths, helping to solidify and diversify the region's expanding high-tech economy. Through the Buffalo Billion initiative and three rounds of funding through the WNYREDC, the State has invested more than $600 million in Buffalo and Western New York. This focused strategy is designed to create the types of transformative jobs that will generate economic growth in the region for generations to come.
About IBM
IBM is a globally integrated technology and consulting company headquartered in Armonk, New York. With operations in more than 170 countries, IBM attracts and retains some of the world's most talented people to help solve problems and provide an edge for businesses, governments and non-profits.
Innovation is at the core of IBM's strategy. The company develops and sells software and systems hardware and a broad range of infrastructure, cloud and consulting services.
Today, IBM is focused on four growth initiatives -- business analytics, cloud computing, growth markets and Smarter Planet. IBMers are working with customers around the world to apply the company's business consulting, technology and R&D expertise to build systems that enable dynamic and efficient organizations, better transportation, safer food, cleaner water and healthier populations.