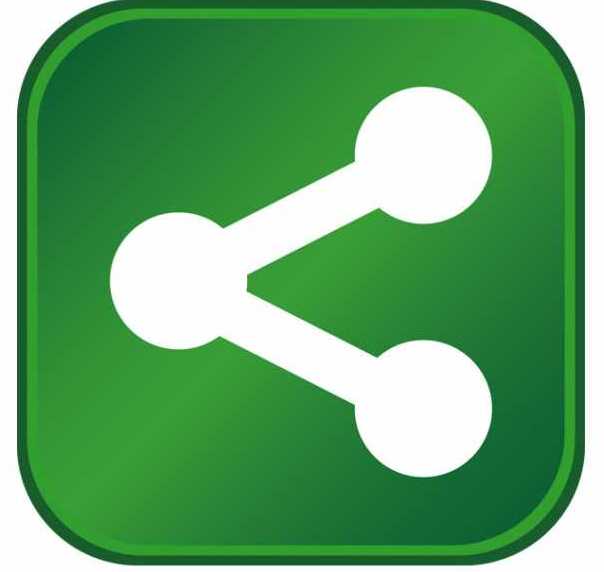 Governor Andrew M. Cuomo announced Quirky, an invention company headquartered in New York City, will open an office in downtown Schenectady. Quirky will occupy two floors at the Center City building at 433 State Street, and plans to create 180 new jobs in downtown Schenectady within the next three years.
"We are continuing to see companies build and expand operations across our state which means more jobs and economic growth in Upstate New York," Governor Cuomo said. "Quirky's decision to build a new office in Schenectady means hundreds of jobs for the area and increased business activity in the region. I am pleased to join with our local partners in helping this New York City based company expand to other parts of our state."
Empire State Development is providing Quirky with $500,000 in Excelsior Jobs Program tax credits tied directly to investment and job creation commitments. The Schenectady County Metroplex Development Authority is also providing a grant of $450,000 to support establishment of the new Quirky Schenectady office.
Headquartered in New York City, with an additional office in Hong Kong, Quirky was founded in 2009 with the mission to make invention accessible. Since then, Quirky has commercialized 150 products invented by real people.
"GE and Schenectady gave the world electricity, the first television broadcast, the steam turbine, and dozens of other transformative inventions," said Quirky Founder and CEO Ben Kaufman. "We can't wait to set up shop here and be a part of that history. We're really excited to join this community – which continues to be a world leader in technology and manufacturing – and continue Schenectady's tradition of innovation."
In 2013, Quirky teamed up with General Electric (GE) to develop a co-branded line of app-enabled products dreamed up by the global Quirky community. Together, Quirky and GE have created five smart products – including the newly launched Wi-Fi-enabled Aros air conditioner – and will continue to introduce revolutionary products to the connected home marketplace.
Mark Little, Senior Vice President and Chief Technology Officer of GE, said, "Quirky's decision to come to Schenectady will deepen the great partnership GE, and Global Research specifically, have established during the past year. We are excited. With the modern electrical grid and the advent of radio and television, GE's legacy of innovation has been all about connecting people in new ways to make their lives better. With the team at Quirky in close proximity to GE's scientists and engineers, we will help take innovation to the far reaches of crowdsourcing and the Internet to reach more inventive minds and spawn more great ideas to impact and change our world."
Quirky will occupy 22,000 square feet of office space on the fourth and fifth floors of the Center City building on State Street in Schenectady. The space, which is being retrofitted by the building owner The Galesi Group, will feature Quirky's open floor plan and a clear view of the iconic General Electric sign, Proctors, and the rejuvenated arts, entertainment, and technology district in downtown Schenectady.
Quirky plans to begin operations in Schenectady in May, and is now recruiting new employees for the office. To apply for a job, visithttps://www.quirky.com/about/careers or visit their upcoming career fair on Thursday, April 3rd from 12pm to 2pm at the Key Hall at Proctors Theater on 436 State Street.
Empire State Development President, CEO & Commissioner Kenneth Adams said: "Quirky's expansion into Schenectady is a New York State business success story driven by Governor Cuomo's commitment to improving the economy and creating jobs for New Yorkers. Quirky plans on hiring close to 200 workers who have a passion for invention and will no doubt bring energy and buzz to downtown Schenectady."
Senator Hugh T. Farley said, "I am absolutely thrilled at the prospect of 180 new jobs in Schenectady. I wish "Quirky" a heartfelt welcome and much success. This is another positive step in our efforts to revitalize Downtown and will be a boost for the entire community."
Anthony Jasenski, Chairman of the Schenectady County Legislature said, "Schenectady County welcomes Ben Kaufman and his team to our exciting Downtown. By choosing Schenectady County, Quirky becomes part of our history of innovation and technology trailblazers, and helps to build our future. Special thanks to our unified economic development team and Governor Cuomo for their efforts in bringing this transformational company to our community, creating new jobs and new opportunities for all of Schenectady County."
Schenectady Mayor Gary McCarthy said, "Quirky is an ideal fit with our rejuvenated downtown. I would like to thank Governor Cuomo and congratulate the County, Metroplex, and the Galesi Group for their efforts to land this exciting tech company. We look forward to working closely with Quirky and their partners at GE to continue Schenectady's legacy of invention and innovation."
Ray Gillen, Chair of the Schenectady County Metroplex Development Authority said, "With Quirky occupying the top two floors, Center City has leased up over 200,000 square feet of space in the heart of downtown. We welcome Quirky, an exciting leader in innovation to Schenectady County and we thank the Governor, Empire State Development, and the Galesi Group for their strong efforts to partner with us to land this dynamic company."
David M. Buicko, COO of the Galesi Group said, "From the first time we learned of Quirky's need for additional space, our goal was to bring them to Center City in the heart of downtown Schenectady. Today's announcement is the latest example of how the Galesi Group continues to partner with Governor Cuomo, Metroplex, and local leaders to make Schenectady a great success story."
GE & Quirky Partnership to Date:
Since April 2013, the partnership has fueled invention in the growing connected devices category and created a way to bring app-enabled products to market faster. GE and Quirky invited their shared communities to help invent and develop a full line of connected devices for the home in areas such as home monitoring, home health and security, and appliances and lighting using advanced manufacturing tools and technologies. The first four WINK-enabled products – Nimbus, Egg Minder, Pivot Power Genius, and Spotter – were released in November of last year. Aros is the first smart appliance in this category.
About Quirky:
Quirky makes invention accessible by bringing real people's product ideas to life. To take ideas from pipe dream to consumer product, an in-house team of designers and engineers collaborate with Quirky's online community on nearly all aspects of development. Anyone can make their mark by submitting a problem-solving idea or weighing in on others. And when a product is sold, Quirky shares its revenue with every community member that had an impact. Founded by Ben Kaufman in 2009, Quirky's products can be found at The Home Depot, Best Buy, Bed Bath & Beyond, Target, Amazon.com, and of course – Quirky.com.