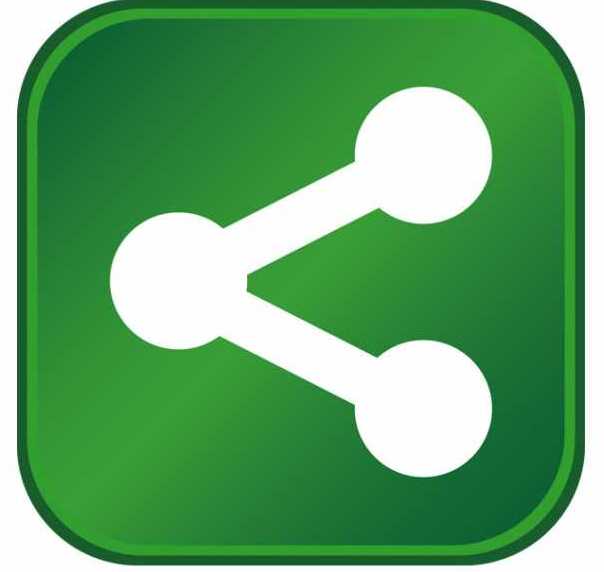 Governor Andrew M. Cuomo announced Square, Inc., a leading provider of technology that allows businesses to accept credit card payments on mobile devices, is expanding its operations and opening its East Coast headquarters in New York City, which will create over 350 new jobs in New York State.
Square's office will be located at 375 West Broadway in the SoHo neighborhood of New York City, and Square expects to move into its new location this summer, adding to 35 existing jobs in New York.
"Square's decision to create a new East Coast headquarters in SoHo is the latest in a growing trend of start-up, innovative tech industry firms that have chosen New York State as the place to expand their business," Governor Andrew M. Cuomo said. "With a highly talented workforce, a government committed to cutting barriers to growth, and a business climate that inspires innovation, the rapid expansion of the tech sector in New York State proves our economic strategy is working. I welcome Square Inc. to New York, and congratulate the company on this decision to expand here in SoHo and grow their business by 350 employees."
With simple, affordable tools for everything from accepting credit cards to managing sales on-line, Square helps businesses start, run, and grow.  Square Reader, the free credit card reader for iPhone, iPad, and Android devices, allows businesses to accept credit cards anywhere and anytime, for one low, transparent rate.  Square's suite of business tools also includes Square Register, Square Market, Square Wallet, Square Stand, and Square Cash.  Founded in 2009 by Jack Dorsey and Jim McKelvey and headquartered in San Francisco, Square is currently available in the United States, Canada, and Japan, has more than 800 employees worldwide.
"New York exerts a significant impact upon global commerce, technology, and art — something we do every day at Square as we help local sellers grow their business with simple and beautiful tools," said Demetrios Marantis, head of international government, regulatory, and policy work at Square. "We are inspired by the innovation in New York State and thrilled to be near the world's leading financial center and part of its ever-growing tech industry."
Manhattan Borough President Gale A. Brewer said, "New York City's tech sector is growing by leaps and bounds, and each success builds on the next. I heartily welcome Square Inc. to Manhattan and applaud Empire State Development for its role in promoting job creation and new investment."
State Senator Daniel Squadron said, "This is just another sign that New York City is the place to be -- and further proof that it's cool to be Square. I want to thank the Governor and Empire State Development Corporation for continuing to drive the tech economy forward in New York, and I welcome Square's expansion in the district."
Assembly Member Deborah Glick said, "I am thrilled that Square Inc. has chosen SoHo as the place to launch their East Coast headquarters, and tap into the innovative and entrepreneurial workforce that New York City is so proud to have. This announcement is another sign that our City and State is the go to place to be for leading tech companies as they look to grown and add new jobs. I congratulate Governor Cuomo for helping bring this business here to Manhattan."
To encourage Square to proceed with its expansion in New York City, Empire State Development (ESD) offered to provide up to $5 million in performance-based Excelsior tax credits, which are tied directly to the company's job creation and investment commitments.  Square's New York workforce will include highly skilled engineers, developers, web designers, and business professionals, and its expansion will be an exciting addition to "Silicon Alley" technology cluster thanks to the rapid adoption of its products by both consumers and small businesses.  In particular, the expansion will help develop the City's enterprise-facing or B2B technology sector, as well as attract a sophisticated group of engineers, build the local talent base, and promote New York as a hub for serious technologists.
"New York State is becoming a worldwide hub for technology development and under Governor Cuomo's leadership the State's focus on economic development is leading to more private investment by industry leaders – which means more jobs for New Yorkers," said President, CEO, and Commissioner Kenneth Adams. "By supporting Square's new East Coast headquarters in New York, we're creating new opportunities for nearly 400 New Yorkers and proving that the Empire State is a place where high-tech pioneers want to come to innovate and succeed."
Square makes it easy for local sellers to run and grow their business with simple, affordable, and accessible tools, including free software, hardware, analytics, and low, transparent pricing. In the New York Metropolitan area, more than 100,000 local sellers are accepting payments with Square, facilitating more than $1 billion in commerce and helping grow the City's economy.  Square acquired New York design agency 80/20 and opened its first New York office in October 2012; Square CEO Jack Dorsey, who is also a co-founder and Chairman of the social media giant Twitter, recently hosted a "Let's Talk" event at the Apollo Theater in Harlem, an event designed by Square to bring business owners together in their neighborhoods.