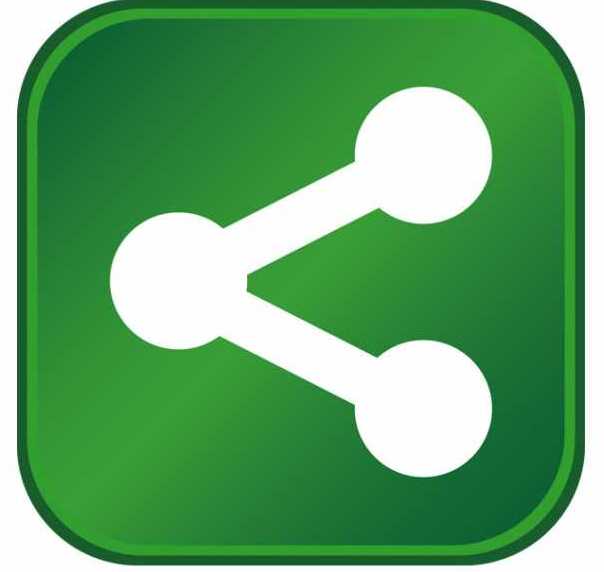 Governor Andrew M. Cuomo announced that Tech Valley Communications, a leading provider of data and high speed internet services in Upstate New York, will consolidate and expand its operations into new corporate headquarters located in downtown Albany. Lieutenant Governor Robert Duffy joined with the company and local elected officials today to celebrate the expansion of this local business, which will create more than 60 new full-time jobs, retain 62 existing jobs in the downtown area and infuse more than $36.5 million in payroll into the local economy over the next five years.
"Under the leadership of Governor Cuomo, the state is working harder than ever to show companies like Tech Valley Communications that New York is the right place to invest and a great place for businesses to grow and expand," said Lieutenant Governor Duffy. "This is a home-grown company that has been extremely successful in the Capital Region and due to the efforts of the administration, Empire State Development, and Albany County, will remain in the city it belongs. Tech Valley had other options outside the state, however in a clear demonstration that the New New York Works for Business, the company is not only remaining, but expanding and creating jobs in downtown Albany."
Tech Valley Communications (TVC) owns and operates an extensive fiber optic network throughout Upstate New York's "Tech Valley" and serves many of the region's leading enterprises with it FirstLight® fiber-to-the-premise service. The company explored several options for its expansion plans, including moving operations out of state, but ultimately chose to remain in downtown Albany.
"With each fiber mile we build we are getting closer to our objective of constructing the leading fiber footprint in the Northeastern United States," said Kevin O'Connor, CEO, Tech Valley Communications. "As a business we must grow to accommodate expansion of the fiber optic infrastructure. We value the workforce in downtown Albany and are glad to avail ourselves of its local talent. With help from the state, we'll be able to grow our business even faster."
Tech Valley Communications was founded in Albany in 1999 and has experienced steady growth over the past decade. The Company expanded its local presence through the successful acquisition of GFC Communications and subsequent merger with Mid-Hudson Communications, as well as the successful purchase of TVC from its former shareholders in 2010, which enabled the Company to expand its FirstLight® fiber optic network in current and new markets.
Since acquiring New Hampshire-based segTEL – a provider of fiber optic telecommunications services to carrier, wholesale and large enterprise customers throughout New Hampshire, Vermont, Massachusetts and Maine – more than a year ago, TVC has been laying the groundwork for a comprehensive fiber optic network serving businesses and other carriers throughout the Northeast.
When it became apparent that the company needed room for expansion, TVC explored several options, including moving operations out of state after being courted by the State of New Hampshire. However, a $250,000 grant from Empire State Development to offset the cost of consolidating two local TVC operations into a 10-year lease for a 15,800-square-foot facility persuaded the high-tech telecommunications company to remain in downtown Albany.
"This significant investment by Tech Valley Communications is a direct result of our efforts to ensure businesses have the tools and resources they need to be successful and create much-needed jobs for New Yorkers," said Empire State Development President, CEO & Commissioner Kenneth Adams. "The fact that this growing, cutting-edge telecommunications company was founded in downtown Albany and will grow here is a huge win for the local workforce. It further demonstrates that New York's Tech Valley has the critical mass of talent and infrastructure to attract the companies, investments and jobs that strengthen the regional economy."
In addition to the assistance from the State, the Company has been offered $100,000 from Albany County to incentivize the expansion and keep TVC headquartered in downtown Albany.
Albany County Executive Dan McCoy said, "The Albany County IDA, through innovative financing, has been able to provide Tech Valley Communications with the necessary infrastructure for them to continue and grow their operations in Albany County. I applaud the County IDA and New York State for taking action to keep these jobs in Albany County and enabling Tech Valley Communications to be in the best position to grow their operations."
Mayor Jerry Jennings said, "For over a decade, we've watched Tech Valley Communications grow from a start-up company to an industry leading small business. Today, we celebrate not only their expansion, which is both retaining and creating over 60 local jobs, but the fact that they will continue to call the City of Albany their home for many years to come. I applaud Governor Cuomo and the team at Empire State Development, led by President and CEO Kenneth Adams, for their efforts to attract and grow businesses in New York State, as well as Albany County for their support. Most of all, I want to thank Kevin O'Connor, TVC's CEO, for his commitment to stay right here in Albany where this company will always belong."
Senator Neil D. Breslin said, "Today's announcement that Tech Valley Communications will remain and expand in Albany is great news. These good paying jobs in the high tech industry will ensure that Albany and the surrounding areas remain at the forefront of the new economy. I commend Governor Cuomo for his leadership in providing the necessary incentives to enable TVC to continue its impressive growth in this cutting edge industry. I look forward to working with the Governor and his administration as we continue to lay the groundwork for New York's economic stability and success."
Assemblyman Ron Canestrari said, "It's always great to see a hometown company become successful, and even better to watch them stay true to their roots and invest in an expansion that will create much-needed jobs in our community. Our area has truly become the "Tech Valley" of the Northeast, and the work that CEO Kevin O'Connor and TVC are doing will benefit area businesses and research institutions, which will help spur investments that grow the regional economy. I commend Governor Cuomo, ESD President Kenneth Adams, and the City and County of Albany for their work to keep TVC in Albany – and, of course, TVC for their commitment to this great city they call home."
Tech Valley Communications provides fiber-to-the-premise telecommunications services on its own FirstLight® fiber optic network to many of the region's leading enterprises and institutions, including high tech manufacturing and research facilities, hospitals and healthcare, banking and finance, professional offices, schools, colleges, public safety agencies, local and state governments. Tech Valley Communications has so far invested between $10 to $20 million on infrastructure to support FirstLight® for its customers in the Capital Region alone.
As part of "The New New York Works For Business" campaign, the state has launched a new website – www.thenewNY.com – which provides quick access to information for all areas of business assistance available from New York State. From starting a business, to accessing tax credits and funding incentives, to international trade, to regional assistance, this is a one-stop shop for all businesses to successfully thrive in New York.