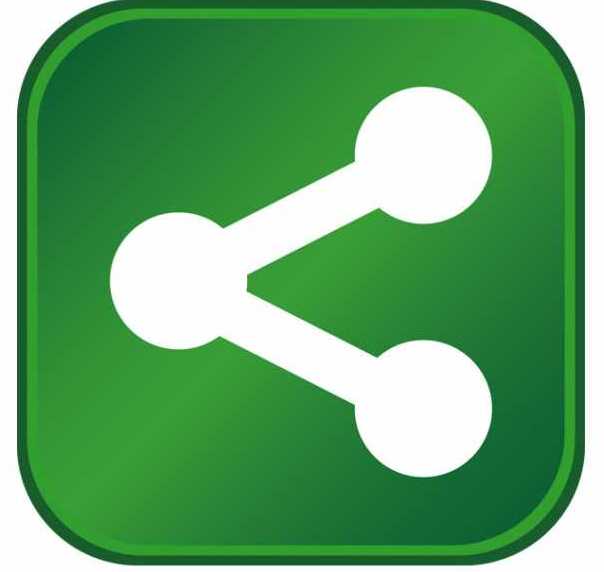 L&T Technology Services Limited, a leading global pure-play ER&D services company, announced the opening of its new Engineering Center of Excellence in Dublin, Ohio, marking a milestone in the company's commitment to strengthening its offerings and supporting OEMs and U.S customers through its innovative product design and manufacturing engineering capabilities. The CoE would also serve as a key hub for supporting the Smart Cities initiative with focus on connected vehicle-to-vehicle communications, electric self-driving shuttles and autonomous vehicles.
The Center was inaugurated by Mr. Greg Peterson, mayor of City of Dublin, in the presence of top industry officials and prominent representatives from the government and academia. The 50-seater Center of Excellence is L&T Technology Services Limited's seventh delivery center in the United States.
"On behalf of the city of Dublin, we welcome L&T Technology Services Limited to our city. Through its focus on automotive technologies, the center will propel our local economy into the next era of growth, delivering quality services, expanding workforce, and supporting major automotive organizations in the region through innovative engineering processes," said Mr. Greg Peterson, Mayor of City of Dublin. 
"This Center of Excellence is a testament to L&T Technology Services Limited's commitment to continued innovation, service offerings and economies we serve in," said Mr. Amit Chadha, Chief Sales Officer and Whole Time Director at L&T Technology Services Limited. "Through this investment, we will leverage our engineering expertise and deliver differentiated value to our customers," Mr. Chadha said.  
Ms. Carla Bailo, Assistant Vice President at The Ohio State University said; "Ohio State has been at the forefront of evolving a transformational roadmap for Intelligent Transportation System for Columbus and this partnership with L&T Technology Services Limited will create new internship and job opportunities for our engineering and management students on specific Smart City initiatives including product development, engineering and smart manufacturing projects."
On the occasion, L&T Technology Services Limited also hosted a thought leadership discussion that dwelled on the "Opportunities of Public Private Partnerships in engineering a Smart City".
Notable participants included Ms. Carla Bailo, AVP, Ohio State University, Mr. Doug McCollough, CIO of City of Dublin, Mr. Mike Wiseman, Chief Engineer, Honda, Mr. Amit Chadha, Chief Sales Officer and Whole Time Director, L&T Technology Services Limited and Mr. Alind Saxena, EVP & Transportation Business Head, L&T Technology Services Limited. 
The discussion, moderated by Mr. Saxena of L&T, dwelled on a 2020 vision for Columbus, Ohio, the role of the government, Academia, Private companies and citizens in creating Smart Cities and the key challenges and road ahead.
 As of March 31, 2016, L&T Technology Services Limited had more than 200 employees operating out of its onshore delivery center's in the US and more than 8,000 engineers from nine nationalities serving over 200 customers, including more than 50 Fortune 500 customers globally.
About Larsen & Toubro
Larsen & Toubro is an Indian multinational engaged in technology, engineering, construction, manufacturing and financial services with USD 16 billion in revenue. It operates in over 30 countries worldwide. A strong, customer–focused approach and the constant quest for top-class quality have enabled L&T to attain and sustain leadership in its major lines of business for over seven decades.
About L&T Technology Services Limited
L&T Technology Services Limited is a wholly-owned subsidiary of Larsen & Toubro Limited with a focus on Engineering R&D Services servicing customers including a number of Fortune 500 companies globally. We provide ER&D services to manufacturing, technology and process engineering companies, to help them develop and build products, processes and infrastructure required to deliver products and services to their end customers. We offer design and development solutions throughout the entire product development chain across various Industry verticals such as industrial products, medical devices, transportation, telecom & hi-tech, and the process industry. The company also offers services and solutions in the areas of mechanical and manufacturing engineering services, embedded systems, software engineering and process engineering. For "new" technologies, we provide solutions and services in the areas of product life cycle management, engineering analytics, power electronics, M2M connectivity and the Internet-of-Things (IoT).
With a multi-disciplinary vertical industry expertise and multi-domain presence, we help clients achieve an advantage through value engineering of existing products, processes and services. Headquartered in India, L&T Technology Services Limited has 9,406 employees, 12 global delivery centers in India and overseas, 27 sales offices in India, North America Europe, the Middle East and Asia and 31 labs in India as of March 31, 2016. For additional information about L&T Technology Services log on to www.lntTechservices.com.
L&T Technology Services Limited is proposing, subject to, receipt of requisite approvals, market conditions and other considerations, to make an initial public offering of its Equity Shares and has filed the draft red herring prospectus with SEBI (the "DRHP"). The DRHP is available on the websites of SEBI and BRLMs at www.sebi.gov.in, http://investmentbank.kotak.com, www.dspml.com, www.jmfl.com and www.sbicaps.com, respectively. Investors should note that investment in equity shares involves a high degree of risk and for details relating to the same, see "Risk Factors" beginning on page 20 of the DRHP. Potential investors should not rely on the DRHP filed with the SEBI for making any investment decision.