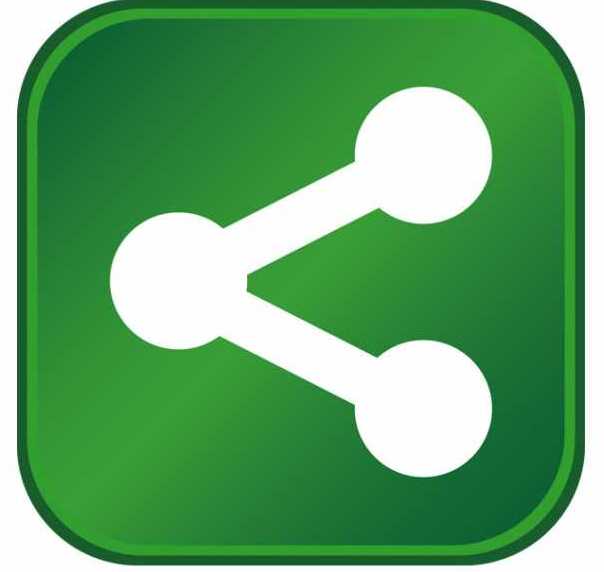 Governor Mike Pence joined Indianapolis Mayor Joe Hogsett and executives from Salesforce as the company announced plans to significantly expand its Indianapolis operations, investing more than $40 million over the next 10 years and creating up to 800 new jobs by 2021. To accommodate its growth, the company will establish a new regional headquarters downtown at 111 Monument Circle, which will be branded as Salesforce Tower Indianapolis.
"Today's outstanding commitment from Salesforce proves without a doubt that Indiana is now the Midwest hub for technology and innovation," said Governor Pence. "In recent years, the technology sector has added more than 5,000 jobs in central Indiana alone, growing at a rate more than triple the national average. Global leaders like Salesforce have a world of options to consider for growth, and I am excited that the Salesforce team has once again selected the Hoosier state to create hundreds of high-wage, quality jobs. Powered by a talented workforce and a low-tax, low-regulation business climate, I am confident that this regional headquarters will propel Salesforce to new heights, advancing innovation for years to come."
The company, which is the world's fastest-growing top-10 software company, will begin moving into Salesforce Tower Indianapolis in early 2017. The new headquarters will house both Salesforce and Salesforce Marketing Cloud, founded as ExactTarget in 2000. Plans for the new office include collaboration spaces, mindfulness areas and social zones. The company also plans to renovate the lobby and create a dedicated space where guests can experience interactive, hands-on demonstrations of the Salesforce Customer Success Platform.
"Salesforce is among Indiana's largest technology employers, and we're thrilled to be investing for further growth in Indianapolis," said Scott McCorkle, chief executive officer of Salesforce Marketing Cloud. "Salesforce Tower Indianapolis, our regional headquarters, will give our employees a fantastic place to work and serve our customers and community every day."
Salesforce has been named one of Fortune's Best Places to Work for the past nine years and was recently recognized on the Indiana Chamber's 2016 Best Places to Work in Indiana list. The company was founded in San Francisco 17 years ago, and has been called one of the world's most innovative companies five years in a row according to Forbes. Salesforce has well over 1,000 employees in the Indianapolis area and more than 20,000 employees worldwide.
The company is committed to supporting Indiana through its 1-1-1 integrated corporate philanthropy model, in which Salesforce's product, resources and employee time are dedicated to the communities where employees live and work. Today, Salesforce employees in Indiana are committing to deliver 100,000 total employee volunteer hours to local nonprofits this year.
Salesforce is currently hiring and plans to add new positions in both business operations and technology development. Interested applicants should visit www.salesforce.com/careers for a list of openings.
"I am proud and excited to welcome Salesforce to their future home in the heart of downtown Indianapolis," said Mayor Joe Hogsett.  "Salesforce is a tremendous partner to our city and residents, bringing hundreds of new jobs to the community and solidifying Indianapolis as a leading destination for innovative companies. I want to thank Salesforce for their commitment to grow here and I look forward to their emergent footprint in Indianapolis."
Salesforce is the sixth largest enterprise software company and the fastest growing top 10 software company in the world today. Over the last 17 years, Salesforce has expanded and redefined CRM, bringing social, mobile, data science and IoT technologies to its trusted cloud platform, enabling companies to grow sales faster, deliver customer service everywhere, create 1-to-1 customer journeys, engage with customers in interactive communities, deliver analytics for every business user and build modern mobile apps fast.
Pending approval from the Indiana Economic Development Corporation (IEDC) Board of Directors, the IEDC will offer Salesforce up to $17,200,000 in conditional tax credits and up to $750,000 in training grants. These tax credits are performance-based and will apply after Salesforce attains its current hiring goal of 1,560 associates in Indiana. The city of Indianapolis will consider additional incentives.
According to TechPoint, Indiana's technology initiative, computer and IT jobs in Central Indiana grew by 17 percent – at a rate more than double the growth rate of all occupations – from 2009-2014, creating more than 5,000 jobs and exceeding the national growth rate of tech jobs of 5.7 percent. The Indianapolis area ranks No. 2 in the nation for tech grads (DataFox), No. 5 in the nation for women in tech (Fast Company), and No. 6 in the nation for tech jobs (Fast Company).

About IEDC
The Indiana Economic Development Corporation (IEDC) leads the state of Indiana's economic development efforts, focusing on helping companies grow in and locate to the state. Governed by a 12-member board chaired by Governor Mike Pence, the IEDC manages many initiatives, including performance-based tax credits, workforce training grants, public infrastructure assistance, and talent attraction and retention efforts. For more information about the IEDC, visit www.iedc.in.gov.