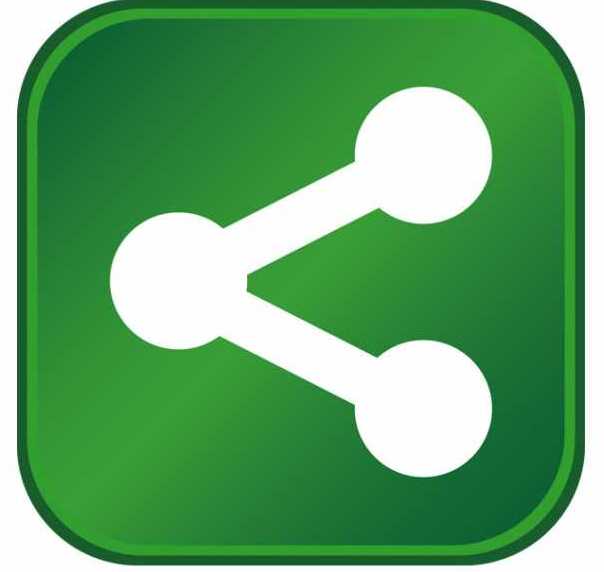 Two technology companies, PactSafe and WDD Software, announced plans to expand their operations in Indiana, creating 160 new high-wage jobs over the next few years.
"Indiana's tech leaders are choosing to grow here at home because of their confidence in our low-cost, low-tax business climate and our skilled Hoosier workforce," said Governor Mike Pence. "The state's tech sector is adding jobs three times faster than the rest of the nation, creating more quality high-wage opportunities for Hoosiers. Firms like PactSafe and WDD Systems can expand their operations and their services anywhere, but they are committing to Indiana because the benefits of doing business in a state that works are clear." 
PactSafe, a legal-focused technology company, plans to invest $575,000 to lease and equip a new office in Indianapolis. The company, which streamlines the technical process for tracking legal agreements commonly used on websites and mobile apps, has outgrown its its 1,500-square-foot office at 6311 Westfield Blvd. in Broad Ripple and plans to move to a larger space in Indianapolis within the next nine months. With the addition of 55 new national clients in the last six months, today the company currently serves 84 clients across the nation including Indiana-based Emmis Communications and Angie's List and Colorado-based ZenPlanner.
PactSafe was founded in 2013 by Indianapolis attorney Brian Powers and has secured $1.2 million in venture capital funding in the last year, as well as capital from the Indiana Angel Network Fund and the state's Venture Capital Investment Tax Credit program. In addition to its Indiana office, PactSafe also maintains a part-time presence in California through its partnership with Acceleprise, an entrepreneurship accelerator operating in the San Francisco Bay Area.
"Keeping PactSafe based in central Indiana is a no-brainer," said Powers, chief executive officer of PactSafe. "We've been able to attract and keep top tier talent, due in large part to Indiana now being established as a great place to start and grow a tech business."
PactSafe, which currently employs eight Hoosiers, plans to create up to 91 new jobs by 2020, with plans to hire for 35 of those positions by the end of next year. The company is currently hiring for sales, marketing and engineering positions, with jobs on average expected to pay wages more than double the state average wage. Interested applicants may apply online at www.pactsafe.com/careers.
WDD Software, a software development firm, was founded in 1993 as a consulting firm that focused on custom software systems, member portals and web applications, and has now begun offering its own software products. The company, which operates at a 6,043-square-foot office at 9229 Delegates Row on Indianapolis' north side, will invest $522,000 to grow its operations in Indiana. With more than 30 clients in industries including non-profit, healthcare, construction, education, retail and insurance, WDD software serves an array of businesses ranging from Fortune 500 brands to Indiana-based companies. Clients include Community Health Network, Kimball International, Long's Bakery and National Association of County and City Health Officials.
The company's most successful product, NERV, is a health management system utilized by public health departments, and is in the process of expanding to national markets in the coming years. WDD's second product, apptogive, creates a real-time entertainment and giving experience for non-profit organizations and has raised nearly $150,000 for Big Brothers Big Sisters of Central Indiana, Riley Children's Foundation and the Youth Mentoring Initiative since 2014.
"For 23 years we have built lasting relationships with clients all over the nation, yet we have continued to call central Indiana our home," said Drew Linn, chief strategy officer of WDD. "We have always been committed to identifying and promptly serving our client's needs. Because of our relationships with our clients, we have been able to identify and address large scale needs by launching two new products, NERV and apptogive."
WDD plans to create up to 69 new jobs by 2021, with positions expected to pay salaries more than 50 percent higher than the state average wage. The company has already begun hiring software developers, UI/UX designers and project managers. WDD, which currently employs 16 full-time Hoosiers, has already added three new employees within the last three months. Interested applicants may submit an online inquiry at www.wddsoftware.com/careers.
The Indiana Economic Development Corporation (IEDC) offered PactSafe Inc. up to $1,350,000 in conditional tax credits based on the company's job creation plans. In addition, WDD Software was offered up to $50,000 in training grants and up to $750,000 in conditional tax credits based on its job creation plans. These incentives are performance based, meaning until Hoosiers are hired, the company is not eligible to claim incentives. The city of Indianapolis supports expansion plans for PactSafe and WDD Software in partnership with Develop Indy, a business unit of the Indy Chamber.
"I am heartened to see great companies not just choosing Indianapolis as their home, but continuing to grow and invest in our community," said Angela Smith Jones, Indianapolis deputy mayor of economic development. "Indianapolis is a city where people want to live, work, and play and having successful companies such as these, only strengthens our neighborhoods and propels us toward future growth."
The Indianapolis area is adding high-tech jobs at a rate of 18 percent, which is three times faster than the national average of 5.7 percent, according to real estate firm CBRE Research. Just last month the financial blog Money Under 30 ranked the state's capital city as one of the top eight rising cites for tech. Within the last two months, tech companies including Salesforce, Determine, Brite Systems, Site Strategics, Sigstr, Torchlite, Duramark Technologies and Lumavate have announced plans to create more than 1,200 new Hoosier technology jobs in Indiana.
About PactSafe
Pactsafe Inc. provides the leading legal system of record for Saas, eCommmerce and any business "going digital." PactSafe's patent pending platform empowers businesses and their inhouse legal teams with instant control and insight over online legal terms and conditions. PactSafe's customers, ranging from top startups to cutting edge Fortune 500 companies, enjoy reduced risk, reduced legal spend and reduced engineering overhead. For more information, go to www.pactsafe.com. 
About WDD Software
WDD Software is a 23-year-old Indianapolis-based software development firm that builds smart, secure and scalable software. They specialize in building software and web application development that require high reliability for mission critical business objectives. WDD's clients include companies of all sizes, from Fortune 500 corporations to non-profit organizations to new software start-ups. For more information, visit www.wddsoftware.com.
About IEDC
The Indiana Economic Development Corporation (IEDC) leads the state of Indiana's economic development efforts, focusing on helping companies grow in and locate to the state. Governed by a 12-member board chaired by Governor Mike Pence, the IEDC manages many initiatives, including performance-based tax credits, workforce training grants, public infrastructure assistance, and talent attraction and retention efforts. For more information about the IEDC, visit www.iedc.in.gov.