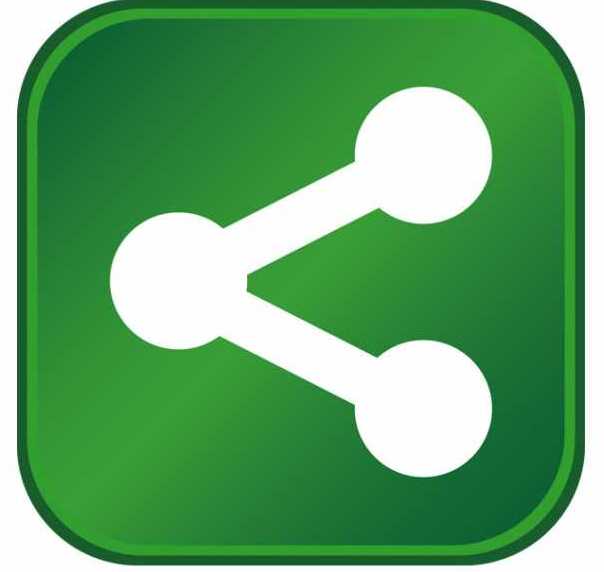 Tennessee Gov. Bill Haslam, the Department of Economic and Community Development and Sedgwick Claims Management Services, Inc. officials announced the technology-enabled risk and benefits solutions management company will expand its corporate headquarters in Shelby County. Sedgwick will invest $34 million and create 150 new high-quality jobs in Memphis.
"Sedgwick has been a valued member of the Memphis community for many years, and when a company like this chooses to expand in our state, it shows how focused Tennessee is on making sure existing businesses have room to grow and excel," Haslam said. "I thank Sedgwick for bringing us one step closer to our goal of making Tennessee the No. 1 location in the Southeast for high quality jobs."
"I want to thank Sedgwick for its decision to expand in Memphis," TNECD Chief Operating Officer Ted Townsend said. "The 150 jobs that Sedgwick will create will stem from a technology and product development initiative. The Brookings Institution ranked Tennessee No. 1 among U.S. states for advanced industry job growth, and we appreciate Sedgwick for creating even more advanced industry jobs for Memphis and Tennessee."
Headquartered in Memphis, Sedgwick is a global corporation focused on delivering services that include management of workers' compensation, disability, FMLA, property and specialty claims, as well as managed care, special and forensic investigation, Medicare and OSHA solutions and risk consulting. Nearly 15,000 colleagues in approximately 275 offices in the U.S., Canada, the U.K. and Ireland serve more than 2.6 million claimants each year.
"Sedgwick is proud of our position as the recognized industry leader in technology-enabled risk and benefits solutions," Dave North, Sedgwick president and CEO, said. "The foundation of Sedgwick's approach to claims management is a customer-driven, state-of-the-art information management and delivery system. We listen to our clients, learn what they need, and work to meet and exceed their expectations. We are constantly looking to the future and what we can do to maintain excellence, not only today, but also tomorrow. With 100 percent approval of all state and local incentives, we would have the resources to grow our Memphis-area workforce and secure office space that would foster our colleagues' spirit of collaboration and innovation. This, in turn, would help us reach our goal of enhancing our ability to deliver excellence to our clients and our community."
With this expansion, Sedgwick will consolidate its headquarters into a single campus in Shelby County and locate R&D functions at the site. Sedgwick has made an investment in an innovation lab focused on developing technology for next-generation claims management models centered on the needs of the client and the claimant. By redesigning the claims management process, the company would not only improve the client and claimant experience, but also give its colleagues a more meaningful work experience.
Local leaders and partners expressed gratitude to Sedgwick for choosing to expand in Shelby County.
"Sedgwick's decision to grow in Memphis and add good jobs is further proof of what we've been saying for a while: We have momentum in our city," Memphis Mayor Jim Strickland said. "More and more, business leaders are seeing that the best avenue for growth is by placing roots in Memphis."
"We appreciate Sedgwick's desire to bring additional jobs to our community.  We'll certainly support Sedgwick's effort to keep this global company headquartered in Shelby County," Shelby County Mayor Mark H. Luttrell, Jr. said.
"One of the Chamber's priorities is recruiting corporate and back office jobs to our community, and we're excited to see another big win with Sedgwick corporate headquarters due to our friendly business environment. We congratulate Sedgwick leadership and look forward to continue to working with them," Mark Herbison, Greater Memphis Chamber Sr. vice president of Economic Development, said.
Memphis and Shelby County are represented by Sen. Mark Norris (R – Collierville), Sen. Brian Kelsey (R – Germantown), Sen. Reginald Tate (D – Memphis), Sen. Lee Harris (D – Memphis), Sen. Sara Kyle (D – Memphis), Rep. Jim Coley (R – Bartlett), Rep. Ron Lollar (R – Bartlett), Rep. Mark White (R – Memphis), Rep. Raumesh Akbari (D – Memphis), Rep. Karen Camper (D – Memphis), Rep. Barbara Cooper (D – Memphis), Rep. John DeBerry (D – Memphis), Rep. G.A. Hardaway (D – Memphis), Rep. Larry Miller (D – Memphis), Rep. Antonio Parkinson (D – Memphis), Rep. Joe Towns (D – Memphis), Rep. Johnnie Turner (D – Memphis) and Rep. Dwayne Thompson (D – Cordova) in the Tennessee General Assembly.
About Sedgwick
Sedgwick Claims Management Services, Inc., is a leading global provider of technology-enabled risk and benefits solutions. At Sedgwick, caring counts℠; the company takes care of people and organizations by delivering cost-effective claims, productivity, managed care, risk consulting and other services through the dedication and expertise of nearly 15,000 colleagues in some 275 offices located in the U.S., Canada, U.K. and Ireland. Sedgwick facilitates financial and personal health and helps clients and consumers navigate complexity by designing and implementing customized programs based on proven practices and advanced technology that exceed expectations. Sedgwick's majority shareholder is KKR; Stone Point Capital LLC, La Caisse de dépôt et placement du Québec (CDPQ) and other management investors are minority shareholders. For more, see www.sedgwick.com.
About the Tennessee Department of Economic and Community Development
The Tennessee Department of Economic and Community Development's mission is to develop strategies that help make Tennessee the No. 1 location in the Southeast for high quality jobs. To grow and strengthen Team Tennessee, the department seeks to attract new corporate investment in Tennessee and works with Tennessee companies to facilitate expansion and economic growth. Tennessee is the only three-time winner of "State of the Year" for economic development by Business Facilities magazine. Find us on the web: www.TNECD.com. Follow us on Twitter: @TNECD. Like us on Facebook: www.facebook.com/TNECD.