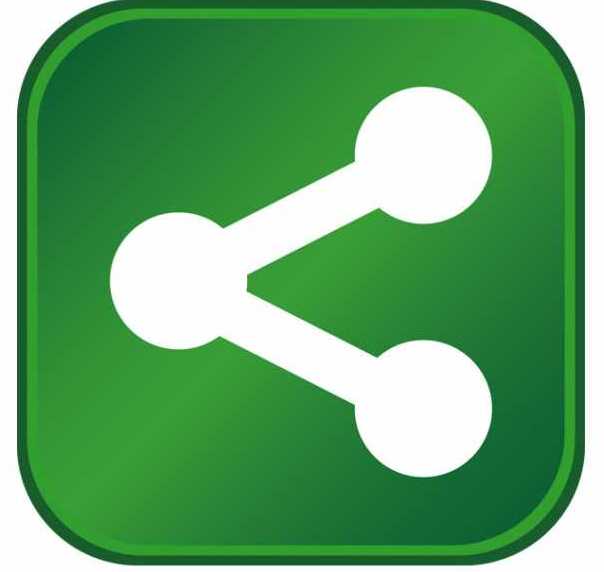 Its website asks the question, "What is Xi3?" It's a decade of planning and development toward securing patents for some of the most innovative computer development and design in the world. And now Xi3® stands for 500 new jobs in Utah and tens of millions of dollars in capital investment to expand the company's IT product line.
"Through its cutting-edge computer hardware innovations, Xi3 Corporation is poised to be a global leader in the industry, which is a natural fit for Utah and our next-generation programmers and engineers," said Governor Gary R. Herbert. "The State of Utah's partnership with Xi3 helps a native-born technology grow locally while contributing to our goal to add 100,000 jobs in 1,000 days."
Xi3 Corporation plans to devote $32,244,000 in capital investment towards future expansion on the Wasatch Front during the next five years, with projections to add 500 new jobs to the company's Utah workforce during that timeframe. These new positions will pay wages at a minimum of 25 percent above Salt Lake or Utah County's average wages, including benefits.
According to the company, the patented Xi3 Computer Architecture is a very flexible and adaptable platform that has allowed the company to bring to market its award-winning Xi3 Modular™ Computer, the smallest, most powerful and most energy efficient 64-bit computer currently in production by any manufacturer. Numerous additional computers, servers and other products built on the Xi3 Computer Architecture are in various stages of development, with several slated for introduction this fall.
"Many journalists, media companies and corporations are starting to recognize something I discovered more than a decade ago—Utah is a great place for business, especially technology companies," said Jason A. Sullivan, founder and CEO of Xi3 Corporation. "We have a very smart, hard-working and dedicated workforce. Utah is one of one of the most beautiful parts of the country and we now have the support of the state to help us aggressively grow Xi3 here in Utah, for which I say, 'Thank you.'"
GOED's well-established commitment to Utah's Software Development and Information Technology economic cluster has proven instrumental in helping keep the industry hypercompetitive by both luring out-of-state companies to Utah and helping native-born companies grow.
The GOED Board of Directors knew the answer to the question, "What is Xi3?" and has responded with a 5-year, post-performance $2,045,825 Economic Development Tax Increment Financing (EDTIF) refundable tax credit that builds on the State's legacy of successfully targeting economic development in the IT industry.
The EDTIF incentive will credit 20 percent of new state tax revenues paid in the previous calendar year over the 5-year length of the incentive. Xi3 expects to generate $169,733,873 in new state wages and $98,005,932 in new state revenue during the life of the incentive.
"EDCUtah is pleased to see the expansion of a global company like Xi3 in Utah," says Jeff Edwards, president and CEO of Economic Development Corporation of Utah. "Xi3's presence here further enhances our ability to grow the information technology industry and to continue to attract top-notch technology sector jobs to Utah."
About Xi3 Corporation
Formed in 2010 and headquartered in Salt Lake City, Utah, Xi3 Corporation utilizes "The Power of X" to bring its building block approach to the world of computing, an approach Xi3 applies internally and externally to hardware solutions and software applications. For more information on Xi3 Corporation (an ISYS TechnologiesSM company), please visit www.Xi3.com.
The shape of the three-sided single piece casing, the end plate, and the overall shape of the Xi3 Modular Computer, as well as Xi3, Modular, Xi3 Modular, "The power of X" and ISYS Technologies are trademarks and unique trade dress of ISYS Technologies, Inc.
About the Xi3 Modular Computer
The initial Xi3 Modular Computer (Model X5A-5342) is powered by a dual-core x86-based processor. The adaptable and building block-like architecture of the Xi3 Modular Computer make it ideal for desktop, enterprise and specialty applications, especially since it can run any x86-based application and operating system (including Windows, Linux, Unix and more). Since it only needs a very ecofriendly 20 Watts of power to operate and has a projected useful life of 6-10 years, the Xi3 Modular Computer also has one of the lowest Total Cost of Ownership (TCO) levels on the planet.
About the Utah Governor's Office of Economic Development (GOED)
Web: www.business.utah.gov
The Governor's Office of Economic Development (GOED) charter is based on Governor Gary Herbert's commitment to economic development statewide. Utah's economic development vision is that Utah will lead the nation as the best performing economy and be recognized as a premier global business destination. The mandate for this office is to provide rich business resources for the creation, growth and recruitment of companies to Utah and to increase tourism and film production in the state. GOED accomplishes this mission through the administration of programs that are based around targeted industries or "economic clusters" that demonstrate the best potential for development. GOED utilizes state resources and private sector contracts to fulfill its mission. For more information please contact: Michael Sullivan, 801-538-8811 or mgsullivan@utah.gov.