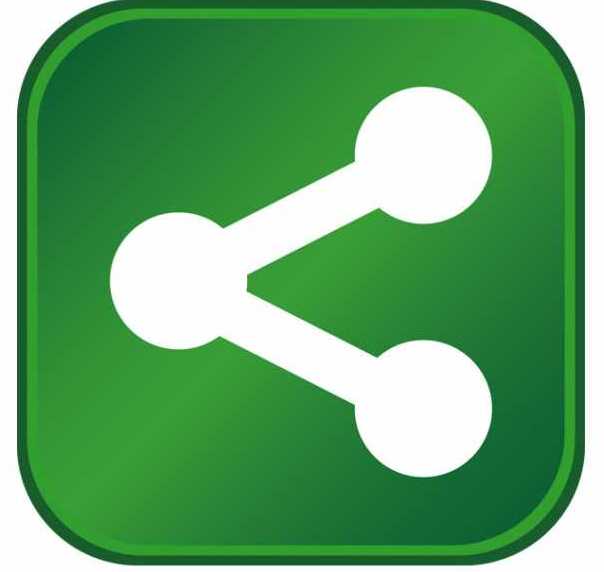 WorkHere, which allows job seekers to find and apply for nearby positions through its mobile app, announced plans to expand its operations in central Indiana, creating up to 161 new, high-wage jobs over the next five years. 
WorkHere, which launched in early 2016, is a work-life social network that utilizes GPS to connect workers and employers, allowing job seekers to view nearby companies and positions while helping employers build and market to a talent pipeline. The company has raised more than $2 million in private investment capital, currently serves more than 36,000 users in Indiana and adds between 200-500 new Hoosier workers to its user base each day. 
"Across the state, Indiana companies like WorkHere are developing new technologies to solve 21st century challenges," said Indiana Secretary of Commerce Jim Schellinger. "In the central region, tech firms are adding new jobs at more than twice the speed of the U.S. average thanks to the great minds and dedication of Hoosier innovators. Over the next 10 years, Indiana will invest $1 billion in innovation and entrepreneurship to help fuel start-up and scale-up firms like WorkHere to help take the Hoosier economy to the next level."
With its rapid success in Indiana, WorkHere plans to expand its service to an additional 15 metro areas, including Chicago and Cincinnati, within the next 12 months. To accommodate its growth, the company will invest $677,500 to equip and house its growing team. The company is currently located at 615 W. Carmel Drive and plans to begin looking at new real estate options in central Indiana later this year as its team expands. 
In order to keep up with demand and expand its workforce-focused services, WorkHere is hiring for software development, user experience, marketing, business development and sales positions. The company, which currently employs 10 full-time associates, plans to more than double its staff by the end of 2017. New positions are expected to offer average salaries nearly double the state's average wage of $21.21/hour. 
"Online job boards were first developed in Indiana, and we are proud to continue this trend by expanding WorkHere's operations here while sharing the state's innovations across the country," said Mike Siedle, co-founder and chief operating officer of WorkHere. "Our app provides a wonderful platform to assist with the matching of employers' current and future workforce skills needs as well as the curriculum priorities of educational organizations throughout the state and beyond. We look forward to continuing our partnerships with the state and local communities to help reshape Indiana's workforce." 
WorkHere was developed by the company's chief technology officer, Rick Wehrle, who created the first web-based job board, Online Career Center, in 1992, which was later acquired by TMP Worldwide and rebranded as Monster.com. WorkHere utilizes employer subscriptions and is always free for job seekers. The cloud-based app integrates with existing employer HR systems and works on mobile devices or the web. WorkHere customers include employers like Goodwill Industries, JW Marriott, McDonald's, Penske, FedEx and Crew Carwash. 
"Recruiting for new employees continues to be very competitive," said WorkHere customer Tim Miller of Noblesville-based Helmer Scientific. "WorkHere really helps our career opportunities get more visibility, especially given our geographic location between Klipsch Music Center and Hamilton Town Center. Persons looking for employment along I-69 could otherwise overlook us if not for an app like WorkHere."
In addition to its employer subscribers, WorkHere has partnered with EmployIndy to help 2,000 youth from Indianapolis and surrounding areas find summer employment. WorkHere also partners with area high schools and colleges, including Ivy Tech, to help students connect with jobs near their home and school. The company also works closely with military organizations and veteran's services to help connect veterans, reservists and their spouses with local jobs.
"Our partnership with WorkHere is playing a critical part in bringing innovation to workforce development and how we are connecting employers with job candidates," said Angie Carr Klitzsch, EmployIndy's president and chief executive officer. "Part of EmployIndy's strategy is to leverage existing resources, and WorkHere's platform was natural fit to meet the key Opportunity Youth demographic, where they already are, and offer easy access to career development pathways."
"We love working with partners like EmployIndy and Ivy Tech that are on the front lines of preparing tomorrow's workforce," said Siedle. "The state's and local community's continued support of innovative companies like WorkHere contributes to the expansion of Indiana's technology community and workforce. We sincerely appreciate the encouragement and assistance from the tech community, the central Indiana region and the team at KSM Location Advisors as we work to grow and create more jobs here in Indiana."
The Indiana Economic Development Corporation (IEDC) offered WorkHere up to $2,800,000 in conditional tax credits and up to $100,000 in training grants based on the company's job creation plans. These tax credits are performance-based, meaning until Hoosiers are hired, the company is not eligible to claim incentives. The city of Carmel supports the project. 
About WorkHere
WorkHere is an Indianapolis, Indiana, based mobile recruiting and job search app company. The Work Here mobile and web app helps people find jobs quickly at places they want to work, and helps employers build a hyper local talent pipeline that can be tapped any time a hire needs to be made. Work Here is free for workers. More information is available at http://workhere.com. 
About IEDC
The Indiana Economic Development Corporation (IEDC) leads the state of Indiana's economic development efforts, helping businesses launch, grow and locate in the state. Governed by a 12-member board chaired by Governor Eric J. Holcomb, the IEDC manages many initiatives, including performance-based tax credits, workforce training grants, innovation and entrepreneurship resources, public infrastructure assistance, and talent attraction and retention efforts. For more information about the IEDC, visit www.iedc.in.gov.