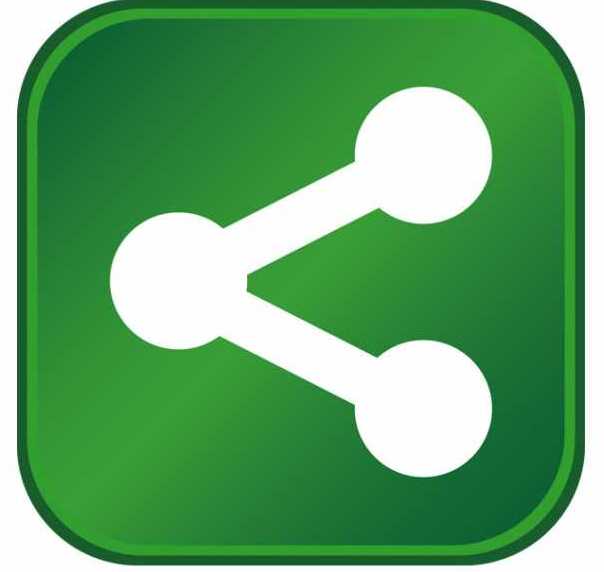 From the N.C. Department of Commerce
What does it take to be a technology leader? Creative, innovative people interested in getting technology ideas to the marketplace. To get – and keep – those people, North Carolina is building a vibrant, knowledge-based economy complemented by exceptional education and workforce development programs.
North Carolina's commitment to innovation has been evident since the world famous Research Triangle Park was created in 1959 in the center of the state. The 7000-acre park, named for its proximity to and affiliation with Duke University in Durham, the University of North Carolina in Chapel Hill and North Carolina State University in Raleigh, houses 157 organizations – 132 of which are involved in research and development.
North Carolina's technology sector has since spread outward across the state, now home to some of the world's biggest names in pharmaceuticals, information technology, telecommunications and a host of other high-tech endeavors. Technology is enhancing traditional industries such as textiles and furniture manufacturing and attracting newer industries such as nanotechnology and biotechnology.
Today, there are sophisticated R&D facilities and businesses from the mountains to the coast, and public/private partnerships devoted to moving ideas from the laboratory to the marketplace have never been more active.
Growing Nanotechology
The state-of-the-art Triangle National Lithography Center on N.C. State's Centennial Campus allows researchers UNC-Chapel Hill and N.C. State to conduct advanced studies in nanotechnology – the design and manufacture of computer chips and other devices so small they're measured in nanometers  – one-billionth of a meter long. Nanoscale technology includes "laboratory-on-a-chip" devices that can, for example, screen active reagents like anthrax.
N.C. State's Centennial Campus is a research and advanced technology community where university, industry and government partners interact in multidisciplinary programs directed toward the solution of contemporary problems. Currently, the campus boasts not only 70 corporate and government partners and 78 N.C. State research centers, institutes, laboratories and department units, but also 600 middle school students and60 housing residents.
Transforming Telecommunications
North Carolina is also a major center for telecommunications, networking and software development with more than 2,000 companies employing close to 200,000 highly skilled workers. Google, Dell, IBM and Lenovo are a few of the companies located within the state's borders.
The telecommunications industryin North Carolina not only covers traditional local and long-distance services, but with such industry giants such as Cisco Systems, Nortel Networks and Sony Ericsson, businesses in the state also play a leading role in advanced services such as wireless communications, Internet telephony, fiber optics and cable TV. RFMD, a company founded in Greensboro in 1991, is now one of the world's top providers of power amplifiers for cellular handsets.
North Carolina-based companies manufacture digital switches, fiber optic cable, network gear, cell towers and other equipment. The state ishome to global network infrastructure leaders and a host of software companies that develop a wide variety of products including financial, security, human resources, gaming and clinical data processing applications. More than 550 software companies, including major players such as EDS, Red Hat and SAS Inc., employ more than 15,000 North Carolina residents.
Other major areas of specialization include semiconductor and chip technology, and data privacy and secure storage.
Boosting Biotech
Strategic efforts to nurture the biotechnology field included development within RTP of the North Carolina Biotechnology Center in 1984. The Center, which offers companies grants and services, helped propel North Carolina to third largest among the country's biotechnology industries, according to Ernst & Young. More than 375 biotechnology, pharmaceutical, contract research and related life-sciences companies employ approximately 46,000 workers.
Some of the world's largest established biotech and pharmaceutical facilities are located in North Carolina, including GlaxoSmithKline, Merck and Novartis.North Carolina also is home to the world's largest vaccine facility, Wyeth Vaccines, and the world's largest intravenous solutions facility, Baxter. Novo Nordisk operates one of the world's largest insulin facilities in the state and Talecris Biotherapeutics has one of the largest plasma-based products facilities.  
Work is under way in Kannapolis, near Charlotte, to build a $1 billion biotechnology research campus focused on agriculture, nutrition and health research. The N.C. Research Campus is envisioned as a 350-acre life-sciences hub involving California billionaire David Murdock, Duke University, the UNC System, the N.C.Community College System and other institutions of higher education as well as several corporations.   
In downtown Winston-Salem, the 280-acre Piedmont Triad Research Park houses the Biomedical Research Campus where the Dr. Anthony Atala drew international attention recently for his stem-cell research at the Wake Forest Institute for Regenerative Medicine. Among the tenants of the Piedmont Triad Research Park is Targacept Inc.,a clinical-stage biopharmaceutical company that is working to develop drugs to treat diseases of the brain.
Training the Workforce
A well-educated and trained workforce is vital to achieving technology leadership, prompting North Carolina's universities and community colleges, the N.C. Golden LEAF Foundation, the BiotechnologyCenter and the industry's N.C.Biosciences Organization to establish the North Carolina Biomanufacturing and Pharmaceutical Training Consortium (BPTC) in 2005.
A collaborative effort, BPTCprovides top-quality training and educational opportunities for North Carolinians in biomanufacturing-related industries. It includes:
The BioNetwork, the community college system's statewide network of campus-based education and training programs. The Biotechnology Training and Education Center at North Carolina State University, a unique state-of-the-art manufacturing and training center designed to provide students with hands-on experience.  And The Biomanufacturing Research Institute and Training Enterprise at North Carolina Central University designed to provide bachelors' degrees and advanced education in pharmaceutical and bioprocess development and related fields.
Most states offer worker development programs to train unskilled or unemployed workers. But North Carolina also offers training for employees who need new or upgraded skills to keep pace with new technology and the changing needs of a global economy. The Incumbent Workforce Development Program is designed to help established North Carolina businesses provide educational and skills training for current workers. In 2006, the program provided more than $3.3 million to 127 North Carolina companies to train more than 2,300workers. 
The success of the program is no surprise, given the state's exceptional higher education resources. From the University of North Carolina system –comprised of 16 constituent institutions – to Duke University to a consortium of 36 independent colleges and universities to the 58-campus state community college system, institutions across the state collaborate to deliver a variety of programs and services for a diverse workforce.
Encouraging Entrepreneurship
Organizations supporting the growth and needs of various technology industries and start-ups include the N.C. Technology Association, which serves as the leading voice and support for the sector;  the Council for Entrepreneurial Development, created to stimulate growth of high-impact enterprises;  CNC, which provides grid computing and networking services; and the N.C. Research and Education Network, operated by MCNC, which supports the country's first statewide high-speed digital network.   
The N.C. Board of Science and Technology, part of the Department of Commerce, administers the One North Carolina Small Business Fund. The fund provides grants to help give entrepreneurs needed resources to pursue original, pioneering ideas. These grants provide capital to help small businesses conduct innovativeresearch and develop technology. Other organizations supporting entrepreneurs include the N.C. Small Business and Technology Development Centers and the N.C. Rural Center, as well as university technology-transfer offices, to name a few.   
The state also has a state Research and Development Tax Credit that provides taxpayers who have North Carolina university research expenses with a credit equal to 15 percent of those expenses.
Embracing the Future
North Carolina continues to expand its technology base, bringing in companies that complement existing industries, such as motorsports, now a $6-billion-a-year industry in the state, and nonwovens in textiles. We also are successfully recruiting companies that represent newer areas of state investment, such as aviation. Recent company announcements range from Riley Technologies and DuBotech, in motorsports, to HondaJet and Turbomeca in aviation.   
North Carolina is, indeed, a "State of Minds," providing an exceptional business climate for technology. For more information about North Carolina's success in attracting and growing high technology businesses, visit http://www.nccommerce.com/ .
About the Author