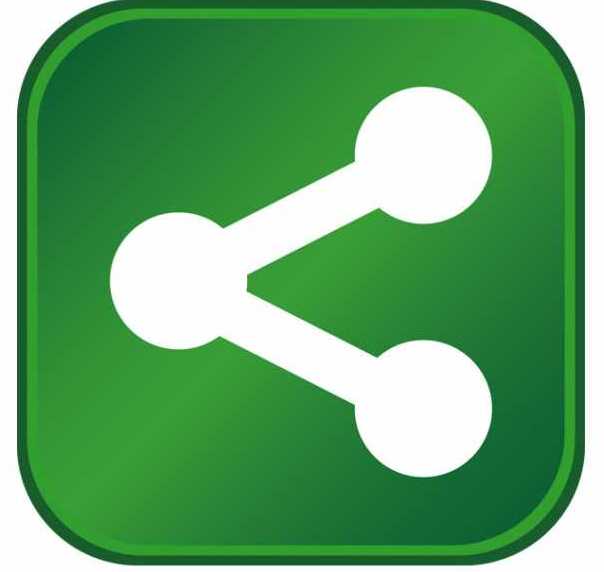 A better place to build a better world. That's what companies around the world are finding when they discover Alabama is both an ideal place to live and to do business.

It seems almost weekly, companies working in aerospace, biotechnology, automotive and other sectors are discovering the advantages Alabama has to offer. Alabama's diverse and thriving industrial base proves that with an ideal business climate and a reputation for becoming a partner with industry, the state has the perfect combination for new business success stories. One example is National Alabama Corp., which in February raised its first steel beam in North Alabama's Shoals area, celebrating the progress the railcar manufacturing company has made in constructing its future plant there. The $350 million project is slated for completion in late 2008 or early 2009. The company plans to employ 1,800 people, producing approximately 8,000 railway freight cars annually.

Working closely with local economic development teams from every region, the Alabama Development Office, the state's lead economic development agency, helps companies every step of the way through the site selection process.

The state is highly competitive in the economic development process and is winning some of the biggest industrial projects in history such as last year's mega ThyssenKrupp steel project and most recently, a $40 billion project for Northrup Grumman Corp. and its partner EADS North America to build 179 KC-45A tanker aircraft for the U.S. Air Force. The tankers will be assembled over the next 15 years at the Brookley Field Industrial Complex in Mobile.

"We have a dedicated, energetic workforce, and when you combine that with the leadership of our state and local economic development teams, it all helps to create a stronger Alabama," said Governor Bob Riley.

The state recognizes that every project has its own specific set of requirements and works to make sure those requirements are fulfilled, whether it be the ideal site or a workforce program individually created to meet the company's needs. The state has sites throughout that are shovel-ready. Alabama also has a certified 2,010-acre megasite, a large industrial property suitable for major automotive manufacturing. The property, known as the Limestone County, Alabama Interstate Highway 65 (I-65) Megasite, was certified by McCallum Sweeney Consulting (MSC) of Greenville, S.C., an independent firm commissioned by TVA to review proposed megasites throughout the Tennessee Valley. This industrial site is located on Interstate 65 at mile marker 346 near Athens in North Alabama

In the automotive sector, well-respected companies such as Mercedes, Honda and Hyundai have found Alabama is the ideal setting for manufacturing. Last year alone, 738,832 cars were produced in Alabama, an amazing feat considering that not a single car was produced in the state as late as 1995.

The announcement that Kia will build its first U.S. plant one mile from the Alabama state line has already brought more than a dozen suppliers to the state and ADO continues to work to maximize the economic impact for current and potential automotive suppliers and workers who live within driving distance of the plant. Toyota Motor Manufacturing, Inc. in Huntsville, and International Diesel, which produces advanced technology diesel engines in Huntsville, have also discovered the advantages of setting up shop in Alabama. Today, there are more than 300 automotive related companies operating in Alabama – a 286 percent increase since 1991. This number includes an extensive supplier network.

In the aerospace sector, Alabama is home to hundreds of aerospace companies doing work in space and defense, aviation, and maintenance, refurbishment and overhaul (MRO). These companies have created more than 73,000 direct jobs for Alabamians with an annual payroll of more than $3 billion.

The aerospace industry in the state is comprised of four primary business sectors: manufacturers of aerospace, aviation and defense hardware, software and equipment, MRO of existing assets, parts manufacture and supply for the aerospace industry, and companies providing a variety of business and technical services and support to the industry.

One of the more recent aerospace announcements in Alabama was of EADS North America, which constructed a $600 million aircraft engineering center in Mobile. Aerospace giant Boeing is also a prominent corporate citizen of Alabama, with expanded facilities in the north Alabama cities of Decatur and Huntsville. Lockheed Martin also has undergone several expansions in the small south Alabama town of Troy.

Alabama has also made key investments in the areas of research and biotechnology and life sciences during the term of Governor Riley. Those investments include $12 million for the University of South Alabama Cancer Research Center, $10 million for a new research park at Auburn University, and $50 million in order to secure $80 million in private investments to build the new Hudson-Alpha Center for Biotechnology in Huntsville. In the latter center, 900 scientists will perform some of the world's most cutting-edge research.

One of the primary reasons industries, as well as researchers, find that Alabama is a good match and continue to expand there is the quality of the state's workforce and its highly-respected workforce development program. The state's premiere workforce training program, Alabama Industrial Development Training (AIDT), has been ranked first among workforce training programs in all 50 states. Services are provided at no cost to employers or trainees. The workforce management system includes recruitment, assessment and training of potential employees, development and production of job-related training materials, provision of training facilities, and delivery of job-specific services.

AIDT also provides certified manager training and supervisory and team leadership training. And to make the state's services more accessible to business, a new Workforce Development System has been implemented to coordinate the state's many services. The program will enhance career technical program offerings at the state's community and technical colleges, and guide employers to existing resources.

Alabama's team approach to economic development is also evident in the state's effective international trade efforts. The Export Alabama Alliance has been formed to be a seamless network of international trade agencies with the fundamental objective to help Alabama companies grow their businesses internationally. Experienced advisers provide the help Alabama companies need to be successful overseas. This success has translated into $14 billion in manufacturing goods being exported in 2006.

The Export Alabama Trade Alliance was formed in 2004 as part of Governor Bob Riley's Export Strategy. This statewide "working" council was established to guide and facilitate the overall Export Alabama program. The Alliance consists of representatives from each of the program partners and meets quarterly and/or as needed.
Whether in trade or economic development, "Team Alabama" has proven that its approach is highly effective. "Companies seeking to relocate or expand have seen that here in Alabama there are world-class companies that are profitable and continuously expanding," said ADO Director Neal Wade. "That success is the most effective sales tool we have."
About the Author