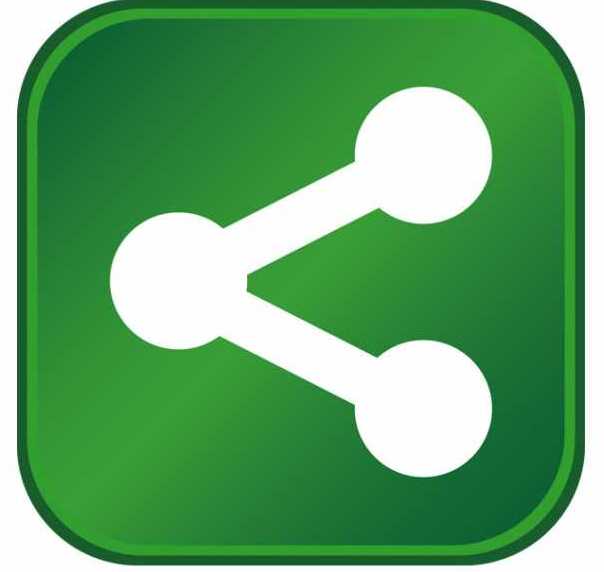 Alabama is a state of amazing economic diversity, bolstered by rapid growth of the automotive and aerospace industries. With a strong economy and new and expanding industries pushing the state's unemployment rate to the lowest level in recorded history, Alabama has become a force to be reckoned with when it comes to competing in the highly competitive race for economic development projects.
In December 2005, Alabama's jobless rate was pegged at 3.5 percent, down significantly from 5.3 percent a year earlier and well below the national average of 4.9 percent. In the last three years, more than 65,000 new jobs have been announced due to new and expanding industries in Alabama.
"The state will always work hard to be an active partner with our local communities and with industries in growing our economy and creating new jobs for our citizens," explained Alabama Gov. Bob Riley. "The efforts to boost economic development in our state have given Alabamians new opportunities and a better quality of life than ever before."
The efforts described by Governor Riley especially have paid off in the growth of the state's automotive industry. According to a survey released in February 2006 by the Alabama Automotive Manufacturers Association, there were 44,834 direct automotive jobs in Alabama in 2005, up from 31,197 jobs in 2003. The survey included 263 plants. These jobs support another 79,356 jobs as a result of purchases by industry employees and companies. The 124,190direct and indirect jobs generated a payroll of $4.8 billion in 2005.
The state's automotive supplier base also continues to grow as new companies announce plans to locate in Alabama on nearly a weekly basis. Well over 160 Hyundai, Honda and Mercedes suppliers are currently located in the state. Many of these projects located in areas that had previously not seen much economic growth.
The foundation for the economic powerhouse now emerging into the state was Mercedes' announcement in the early 1990s of its decision to build the now-popular M-Class SUV in Alabama. That decision thrust Alabama in the world spotlight and many other world-renowned industries have followed Mercedes to Alabama, not only in the automotive industry but in other industry sectors such as aerospace, biotechnology, and wood products. Automotive giants Toyota, Honda and Hyundai also found that Alabama was the ideal setting for automotive manufacturing and set up shop in the state. Hyundai celebrated its grand opening in Montgomery in May 2005, and Honda, Mercedes and Toyota have expanded their operations in the state.
The March 2006 announcement that Kia will build its first U.S. plant one mile from the Alabama state line also has the state ready to maximize the economic impact for current and potential automotive suppliers and workers who live within driving distance of the plant. "The people with Kia have told our governor that many of the current Hyundai suppliers will double in size because they will be getting Kia work as well," Alabama Development Office (ADO) Director Neal Wade said. "All the way around it is a great deal for the State of Alabama."
The aerospace industry has also found Alabama is ideally situated for growth. The state – home to some of the world's largest companies including Boeing, Lockheed, TRW, Raytheon and McDonnell-Douglas - is part of a growing aerospace corridor. The state is home to more than 300 aerospace and aviation companies doing work in space and defense, aviation, maintenance, refurbishment and overhaul. The industry has created more than 73,000 direct jobs and 139,000 total jobs in the state. NASA's Marshall Space Flight Center is a regional technology transfer hub for government and industry teams that travel to industrial sites.
An example of growth in the aerospace industry is the announcement of construction of an Airbus aircraft engineering center in Mobile. The center is expected to employ 150 aerospace engineers and is scheduled to open in January of 2007. The engineering center will initially be assigned design work on the A350 commercial jet, but its work could be expanded significantly to include a 1,000-employee aircraft assembly plant if Northrop Grumman and the European Aeronautic Defense and Space Company (EADS) win a competition to build refueling tankers for the U.S. Air Force.
Another firm, GKN Aerospace, has also broken ground on a 120,000-square-foot expansion of its manufacturing facility in Tallassee and will hire an additional 250 people.
Alabama places an emphasis on its competitive advantages such as strong partnership among the ADO and regional, corporate and local partners both in terms of marketing the state and how project incentives are prioritized. Wade explains, "We can be much more successful if we utilize the corporate dollars, the local dollars and the state dollars in a coordinated fashion to win these projects."
Work force issues continue to be a top priority for industries seeking to relocate or expand. "We frequently hear from CEOs and other business leaders that although it is easy to find a site, a trainable workforce with a strong work ethic is harder to find," Wade said.
Wade said one of the biggest incentives companies worldwide have found in coming to Alabama is the quality of the state's workforce and its highly-respected workforce development program, Alabama Industrial Development Training (AIDT). AIDT is the first state training program in the world to be certified in compliance with ISO 9001:2000, the International Organization for Standardization Principle for Quality Management. AIDT was ranked first among workforce training programs in all 50 states.
AIDT services are provided at no cost to employers or trainees. The workforce management system includes recruitment, assessment and training of potential employees, development and production of job-related training materials, provision of training facilities, and delivery of job-specific services. AIDT also provides certified manager training and supervisory and team leadership training. The program had a direct impact on the successful startup of Honda Manufacturing of Alabama, LLC," according to Chuck Ernst, HMA vice president and plant manager. "The outstanding recruitment and training process helps us find workers," he said.
Another innovative workforce development program is the new Focused Industry Training (FIT) program, which provides training and job placement services at 34 sites across the state, concentrated in areas around Alabama's automotive manufacturing plants. The 10-week curriculum provides 400 hours of training designed to provide students with skills needed to secure entry-level employment.
A variety of advanced engineering, technology, research and development facilities and programs also is available through the state's extensive university and college network.
The state's quality of life is also a major draw for business executives, with terrain ranging from mountains in the northern area of the state to some of the most beautiful beaches in the world in the southern portion. The climate is mild, the cost of living is low, and the state has one of the most highly-ranked networks of golf courses in the world, the Robert Trent Jones Golf Trail. One-half of the U.S. population lives within a 500-mile radius and more than two-thirds live within 750 miles. The state is also ranked nationally as having the lowest electricity costs for industrial users.
Governor Riley said that the state has developed an international reputation. "Alabama is the ideal setting for both new and expanding industrial projects," he said. "We have become a destination state for new industries. People around the world today are beginning to recognize that if you want your business to be the most cost effective and you want to be the most efficient, then you need to locate in Alabama."
About the Author