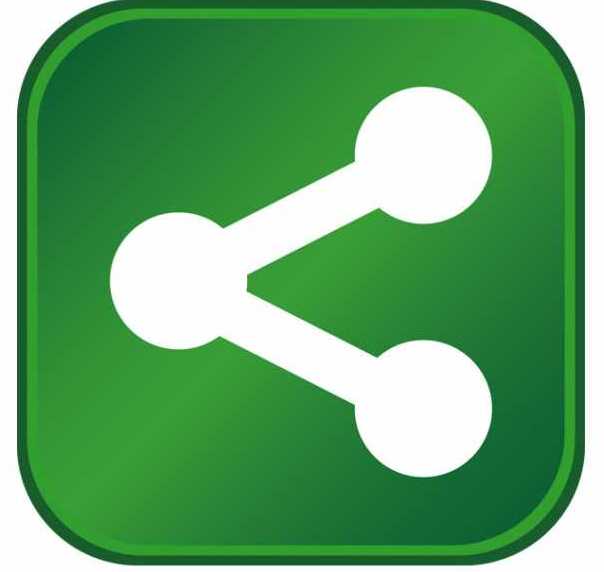 Prominent companies from around the world have discovered the benefits of planting roots in Alabama. Airbus, Boeing, GE Aviation, Mercedes-Benz, Honda, Hyundai, Remington and Toyota all have invested in significant operations in the state, and their ranks continue to grow. Most recently, Google and Polaris have begun constructing major facilities in Alabama.
The presence of these industry leaders puts Alabama at the center of advanced developments in sectors such as automotive and aerospace, while positioning the state for revolutionary new manufacturing techniques, including 3-D printing. This means Alabama is helping to shape futures across multiple industries.
Of course, there's a reason that corporate giants have established operations in Alabama. Actually, there are a host of reasons. Alabama provides a low-cost environment, business-friendly policies, proven job-training programs, a competitive incentives platform and many other compelling advantages. Most of all, global companies know that Alabama can provide the kind of workforce necessary for success.
While there are many exciting developments going on in the state, the following four themes will serve to illustrate how Alabama is playing a significant role in the growth of key industries and how game-changing work being conducted in the state is leading to important advances.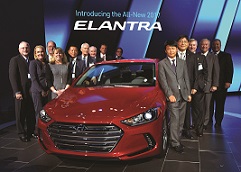 No. 1: Auto Acceleration
Though Alabama is a relative newcomer to the industry, it's now the fifth-largest auto-producing state. In 2015, Alabama's three auto assembly plants – operated by Mercedes, Honda and Hyundai – produced one million vehicles, a record total. In addition, Toyota's Alabama engine plant in one of the automaker's largest after repeated expansions; the facility produced its four millionth engine last year.
Since Mercedes built its first M-Class in Alabama back in 1997, nearly 10 million vehicles have been produced in the state. Thanks to rapid growth, vehicles and parts have become Alabama's top export category, reaching $8.3 billion in 2015. In the past 15 years, vehicle exports have risen tenfold, and Alabama has become the No. 3 auto-exporting state.
Sector growth continues to accelerate, with new auto-related investment in Alabama topping $5.5 billion over the past four years, much of it at the assembly plants. Rising production also has fueled growth in the supply chain, with new parts manufacturers coming to Alabama and many suppliers already in the state launching expansions.
At the same time, Alabama's automakers continue to add to their production line-ups. Later this year, Hyundai will add the Santa Fe Sport SUV to the assembly line in Montgomery, joining the Sonata and Elantra sedans. And Honda Alabama will resume production of the Ridgeline pickup as a completely new vehicle.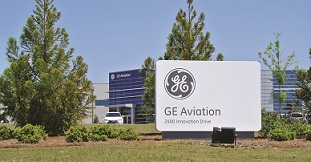 No. 2: Manufacturing's Next Wave
Alabama is at the epicenter of the 3-D printing revolution that's transforming how aerospace and aviation components are manufactured.
Marshall Space Flight Center in Huntsville has become NASA's additive manufacturing hub. Last year, Marshall engineers 3-D printed the first full-scale copper rocket part – an astounding technical feat. Marshall has also been working with private companies to produce and test complex 3-D printed rocket engine parts, including a turbopump that generated 2,000 horsepower, twice that of a NASCAR race car.
Last December, a Marshall team test fired a demonstrator engine made mostly with 3-D printed parts, moving NASA engineers one step closer to building a high-performance rocket engine using additive techniques.
Auburn University is playing a key role in Alabama's rising prominence in 3-D printing, with several initiatives. Last year, NASA and Auburn signed the "Space Act Agreement" to explore and advance the applications of additive manufacturing.
Auburn University is also teaming with GE Aviation, which operates a unique facility in Lee County that's becoming the world's first factory for 3-D printed jet-engine fuel nozzles. GE Aviation is installing a battery of laser melting machines to 3-D print a component that's 25 percent lighter and five times more durable than conventional models.
GE says this is the first time such a complex jet engine part is made using additive technology.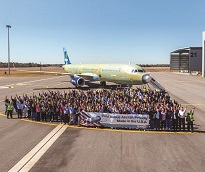 No. 3: Aerospace Ascent
Major developments in aerospace are taking place in Alabama, building on a rich heritage that dates back more than a century to when the Wright Brothers established their first civilian flight school in Montgomery.
Airbus is now assembling aircraft at a new $600 million facility in Mobile, one of just four locations in the world where the company produces its top-selling A320 family of passenger jets. The Alabama assembly operation will eventually support 1,000 jobs and turn out 40 to 50 aircraft per year.
The first Alabama-made aircraft – an A321 destined for JetBlue Airways – recently moved from the production floor at the Mobile facility to its paint shop, setting the stage for a maiden flight later this spring.
GE Aviation is another aerospace giant that's growing in Alabama. In addition to its groundbreaking work in Auburn, GE Aviation plans to invest $200 million to build a pair of plants in Huntsville that will produce new materials that will make jet engines lighter and more fuel efficient.
One of the Alabama plants will be the first large-scale facility in the United States to produce silicon carbide (SiC) ceramic fiber. The adjacent GE factory will use the SiC ceramic fiber to produce a unidirectional tape necessary to fabricate advanced ceramic matrix composite components, or CMCs, for jet engines.
GE scientists have worked for more than 20 years to develop CMCs for commercial use – and the company turned to Alabama to make it possible.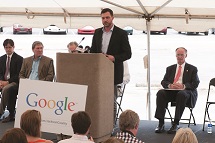 No. 4: Tech Sector Growth
When Google launched a search for a site to house its 14th global data center, the tech giant could have gone anywhere. The company ultimately selected a spot in North Alabama for its coveted $600 million project, setting the stage for meaningful growth in the state's high-tech sector.
There are few brands more powerful than Google's, and the company's substantial investment in Jackson County transmits a clear message about Alabama's competitiveness in the sector.
Equifax, the giant credit reporting agency and information technology company, also turned to Alabama. In December, Equifax announced plans to establish a Global IT Talent Center at Auburn University to boost its pipeline of tech professionals. The center will focus on developing automation and global platform services for Equifax's worldwide operations.
Having recognized brands like Google and Equifax investing in Alabama amounts to a stamp of approval for the state and its potential for additional growth in the tech industry.
In short, Alabama is well-positioned to support companies operating in various industries. In the past five years, Alabama's economic development efforts have resulted in around $15 billion in new capital investment and about 70,000 new and future jobs. Thanks to Alabama's advantages, there's more to come.
About the Author