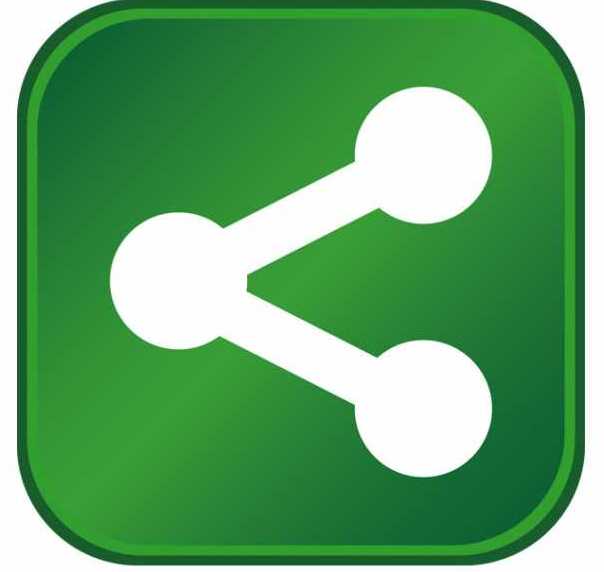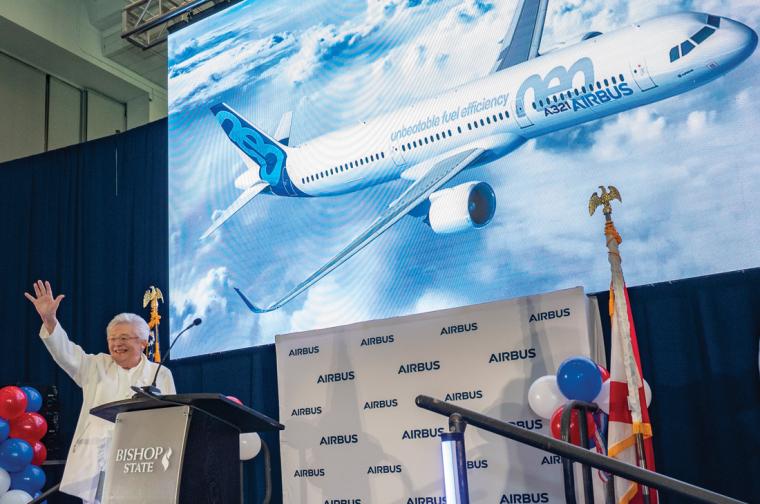 It's no secret the global auto industry sees electric vehicles (EVs) as the future, and automakers are making careful plans — with eye-popping investments — to position themselves for this revolutionary shift.
In Alabama, which has become a top auto-manufacturing state in the past 25 years, the industry is making major moves to capitalize on the EV revolution. It's starting with Mercedes-Benz, which launched Alabama's auto industry in 1997 when the first M-Class rolled down the gleaming new assembly line at the automaker's Tuscaloosa County factory. Today, Mercedes is steering Alabama into the future once again.
Mercedes just opened a sprawling battery assembly plant in Alabama as it prepares to begin mass production of two all-electric sport utilities later this year. With electrification poised to shake up the auto industry, this is an important moment for Mercedes — and for Alabama.
Meanwhile, Hyundai's Alabama assembly plant is getting ready to begin building its first EVs — the electrified Genesis GV70 and a plug-in hybrid electric Santa Fe SUV. To make that happen, Hyundai is investing $300 million and creating 200 new jobs at the Montgomery factory.
These developments, as well as activity in the EV supply chain, send the signal that Alabama's auto sector is concentrating on what the future holds and that it's moving to evolve to meet all challenges.
"In just a quarter century, Alabama's auto industry has gone from zero to 100 mph, and I know that our five global automakers will continue to invest in their operations in the state to fully realize their potential," said Greg Canfield, Secretary of the Alabama Department of Commerce. "There is serious horsepower here, and I think our auto industry is just getting started in this new age."
Supercharging Discovery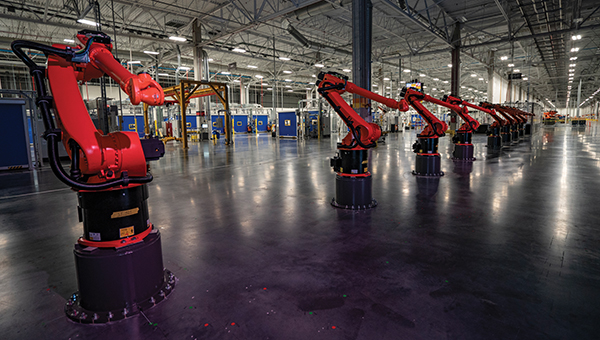 The auto industry is not the only sector glimpsing an electrifying future in Alabama. In the state's bioscience sector, three major research institutions are launching significant growth projects that will allow them to not only create new laboratory jobs but also position them to make important new scientific discoveries.
Southern Research — a landmark in Alabama's bioscience sector since its founding in 1941 — recently began construction on a new biotech center at its campus in Birmingham. The $84 million project will double the organization's lab space for researching infectious diseases and give it a new platform to advance its work on potential new treatments for cancer and other serious illnesses.
"This is going to be another game-changer for Alabama," said Governor Kay Ivey, who approved a $45 million state investment in the biotech center. "We are proud of our investment. It's going to help Alabamians and help change the world."
Southern Research's new biotech center is projected to create 150 jobs, while doubling its annual economic impact to $300 million.
At the same time, the University of Alabama at Birmingham (UAB) began constructing a new $78 million facility — the Altec/Styslinger Genomic Medicine and Data Sciences Building — to advance its leadership in precision medicine, genomic science and biomedical research.
UAB projects the facility will allow it to recruit around 75 investigators and some 350 new support staff to work alongside the talented researchers already in place at the university. It expects the center to attract an estimated $100 million in additional research funding annually.
Together, the projects represent signature initiatives to enhance research capabilities, create jobs and generate new investment, while also propelling Birmingham and Alabama to the forefront of innovation built around discoveries.
In Huntsville, the HudsonAlpha Institute for Biotechnology is also growing in a new and exciting direction. Its HudsonAlpha Center for Plant Science and Sustainable Agriculture is constructing a lab and greenhouse space able to propagate and grow research plants to improve existing crops and develop new uses for plants. In addition, it has launched the HudsonAlpha AgTech Accelerator to support startups and enhance the institute's commercialization pipeline for new ideas. The initiative is supported by gener8tor, a leading national tech accelerator.
"The institute is leading the way in the discovery of new tools for growing food and producing biofuels that will improve our world. This accelerator is a key part of a larger strategy to create new economies for growers by linking scientific research to commercial opportunity," said Carter Wells, vice president for economic development at HudsonAlpha.
Unlocking Growth Potential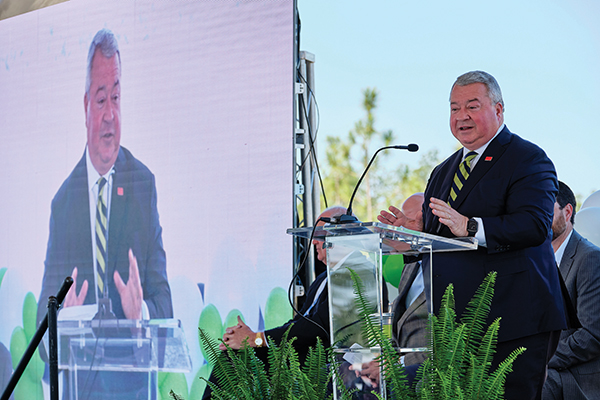 Other sectors of Alabama's economy are also riding currents of growth. In fact, Alabama secured a number of high-impact growth projects in 2021 that will create career opportunities in key industries while preparing a path for long-term economic expansion.
Overall, these new Alabama economic development projects are expected to bring in $7.7 billion in new capital investment — the second highest annual figure for Alabama's economic development team, trailing only the $8.7 billion recorded in 2018.
Successes during the year include the recruitment of Landing, a technology-focused company creating a model for flexible apartment living, which relocated its headquarters from San Francisco to Birmingham, where it is creating over 800 jobs.
Another game-changer, also in Jefferson County, is J.M. Smucker Co.'s decision to invest $1.1 billion to open a new manufacturing/distribution hub in McCalla, which will create 750 jobs.
Other high-performing companies, including Facebook, Amazon and FedEx, also announced Alabama projects in 2021. In addition, activity in rural Alabama was strong, with growth projects slated to bring almost 1,700 new jobs.
As always, though, the focus is on the future, and the past few months suggest 2022 is on track to be another fruitful year. Projects recently announced include:
• Novelis announced plans to build an aluminum mill in Baldwin County with an investment of $2.5 billion — the largest investment figure for an Alabama economic development project in over a decade.
• Airbus is creating 1,000 new jobs as it adds a third aircraft assembly line at its manufacturing facility in Mobile.
• Toyota is pumping another $222 million into its Huntsville engine plant, enabling production of electric hybrid four-cylinder powertrains.
"These high-value growth projects, combined with others already announced in 2022, position Alabama for other positive developments that will inject even more vitality into the economy," said Commerce Secretary Canfield.
Electric Developments
Better still, the fundamentals suggest this momentum can be sustained for the long haul. The foundations of Alabama's economy were unshaken by the pandemic and stand solid today, with ultra-low unemployment rates, record labor force participation and healthy levels of job creation.
New initiatives have kicked off to stimulate growth in strategic segments of Alabama's economy. One of the most significant is the Alabama Innovation Corporation, which is ramping up with the goal of fostering statewide entrepreneurship, nurturing rural businesses, expanding R&D at existing companies, as well as ensuring access to advanced technical skills that will drive the workforce of the future. At the same time, major investments are being made to deliver broadband service to rural communities, fulfilling a long-standing state objective.
Across Alabama, there is new energy around start-up activity. Business incubators like Innovation Depot in Birmingham are thriving, and new support systems are being established across the state to support entrepreneurs.
Meanwhile, Alabama's core economic sectors — aerospace, metals manufacturing, forest products and more — continue to thrive. The aerospace sector, in particular, is poised for exciting new developments in fields such as space exploration, rocket propulsion, hypersonics and missile defense.
All of this goes to show that for today's Alabama, the growth prospects are electrifying. T&ID