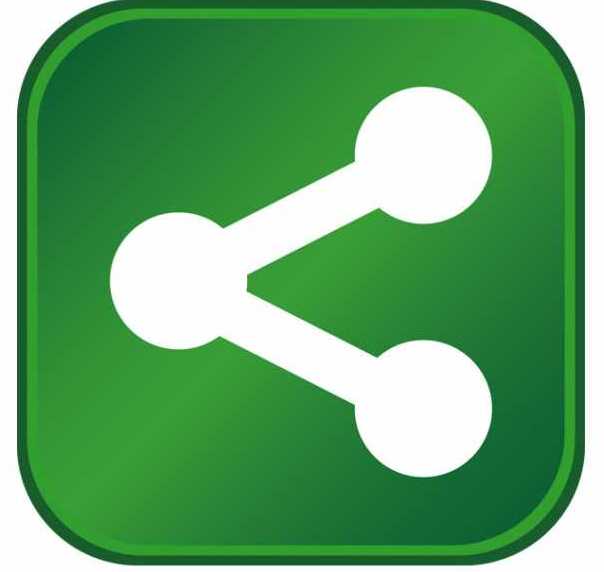 On August 23, Montgomery, Ala., announced plans to develop a world-class outdoor recreation center anchored by an Olympic-standard recirculating whitewater course. With this news, as well as its newly revitalized downtown, a booming culinary scene and the Equal Justice Initiative's (EJI) recently opened National Memorial for Peace & Justice and Legacy Museum, this riverfront capital city is rapidly expanding and becoming the must-see cultural destination of the South.
From the proposed outdoor center and the premier of the "Just Mercy" movie, to an expansion of EJI and Alabama's Bicentennial celebration, the birthplace of the Civil Rights movement is looking ahead to a number of exciting new developments this season. 
"Montgomery is embracing this new era of growth and is thrilled for its new hotels, flights, events and attractions on the horizon," shares Montgomery Area Chamber of Commerce Vice President Dawn Hathcock. "We look forward to continuing to welcome both visitors and locals to experience some of Montgomery's newest properties and milestones in the coming days and months."
Please see below for Montgomery's latest developments and upcoming events:
Montgomery's World-Class Outdoor Recreation Center
This summer, the Montgomery County Commission announced plans to develop a world-class, outdoor recreation center complex along the Alabama River, within walking distance of downtown Montgomery. Located on a 120-acre site near Maxwell Air Force Base, this inclusive community hub will promote a healthy, active lifestyle and is expected to feature mountain biking and jogging trails, river kayaking, zip lines, ropes courses, climbing walls and rafting on one of the few recirculating, Olympic-Standard whitewater parks in the country. Construction is set to begin in the fall of 2020, with plans to open March 2022. More details of the project are expected to be announced soon.
The $12.5 million Staybridge Suites, located in the heart of the downtown convention district, opened its doors in July. Featuring more than 100 rooms and catering to extended-stay guests, this centrally located hotel features both one- and two-bedroom suites with full kitchens, as well as meeting space, a fitness center, a business center, a convenience store and an outdoor living room with a fire pit.
SpringHill Suites Montgomery Downtown
Designed for both business and leisure with spacious rooms and vibrant lobbies, the brand-new, all-suite Marriott hotel opened in September. This downtown hotel is home to relaxing pools, a fitness center, complimentary breakfast and a Market that's open 24/7 for snacks and necessities. 
Marriott Autography Collection Hotel Property
Construction has officially begun on the state's third Marriott Autograph Collection Hotel property, transforming Montgomery's Murphy House into the city's first boutique property in historic downtown. The luxury hotel will feature 100 rooms and suites, while also offering a restaurant and corporate meeting space.
Same-Day Round Trip Flights to D.C. Available January 2020
Beginning January 7, 2020, the Montgomery Regional Airport will begin same-day, roundtrip flights to Washington D.C. on American Airlines, with an early morning departure and late evening return. In June 2018, non-stop service from MGM to DCA began, but this new flight will give greater flexibility to businesses, government workers and military personnel to efficiently travel, opening the region to further economic development. 
Now open, Tower Taproom is the first self-pour beer concept in Alabama, offering over 40 beers, wines and ciders that patrons can pour by the ounce using a RFID card. The warehouse-style bar also offers a mouthwatering food menu that includes everything from tempura-fried buffalo cauliflower to a Guinness Stout chocolate milkshake. A private event space below the Taproom is still under construction but will soon be available for booking private events.
Alabama's Bicentennial- ALABAMA 200
Two hundred years ago Alabama became the nation's 22nd state on December 14, 1819. ALABAMA 200, a three-year celebration (2017-2019) of statehood and history, is giving Alabamians all over the state and beyond the opportunity to take part in educational and enriching experiences to discover, explore, preserve and share those stories. On December 3, the City of Montgomery, along with the Alabama Department of Archive and History (ADAH), will open a time capsule sealed 50-years ago for Montgomery's own 200th birthday. Then December 13-15, Montgomery will celebrate Alabama's 200th with parades, fireworks, music and the dedication of Bicentennial Park.
Equal Justice Initiative (EJI) Expansion
The Equal Justice Initiative (EJI) is looking to add a restaurant, more retail space and a bus shuttle station to its Legacy Museum in December 2019. Displaying the history of slavery and racism in America, the Museum, along with the National Memorial for Peace & Justice, celebrated its one-year anniversary in April. These groundbreaking attractions have already seen more than 600,000 visitors since opening. 
"Just Mercy" Premiere: December 25, 2019
The film "Just Mercy," set to open nationwide on Christmas day (December 25, 2019), is the motion picture adaption of world-renowned Civil Rights defense attorney and EJI Founder Bryan Stevenson's book, recounting the case of a condemned death row prisoner whom he fought to free. The movie, which filmed in Montgomery last year, features an all-star cast including Michael B. Jordan as Stevenson, along with Jamie Foxx and Brie Larson to name a few. 
Inaugural Civil Rights Conference
Road Scholar has announced its inaugural Civil Rights Conference will take place in Montgomery February 4-11, 2020 during Black History Month. The seven-night conference will feature dynamic speakers including EJI Founder Bryan Stevenson; Carolyn McKinstry, survivor of the 16th Street Baptist Church bombing; and Sheyann Webb-Christburg, known as Dr. Martin Luther King, Jr.'s "Smallest Freedom Fighter" who marched across the Edmund Pettus Bridge on Bloody Sunday at the age of nine. In addition to listening to groundbreaking talks, participants will visit monuments, museums and historical sites throughout the capital city.