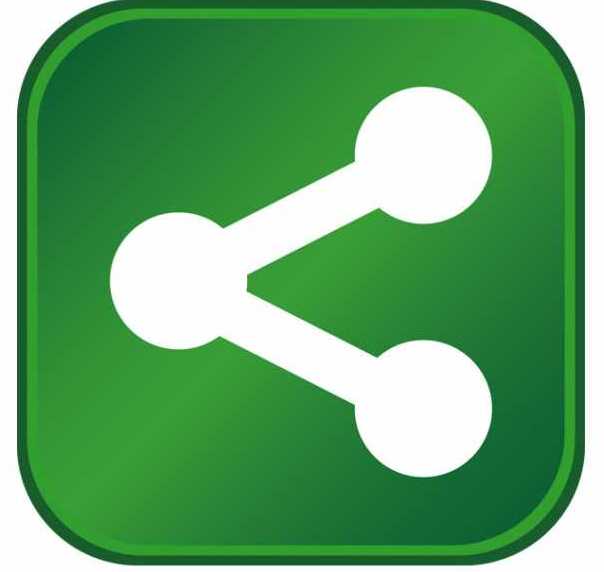 New Inland Port Facility to be Largest in Nation, Creating More than 120,000 Private-Sector Jobs
Ameri-Metro of York, Pennsylvania, today announced that it has finalized an agreement with Alabama Toll Facilities Inc (ATFI) to construct a 300-mile rail and road transportation complex from the vicinity of Orange Beach to the Tennessee state line. The project will also include the nation's largest inland port facility projected for completion within the five years.
The agreement comes in fulfillment of SJR 56, a 2007 Senate Resolution authorizing ATFI to "build, own, operate, and finance by issuing revenue bonds" the development of the transportation complex. ATFI has contracted with Ameri-Metro for the full project.
"This project – involving both a railway and road system, as well as an inland port -- will greatly impact the immediate and long-term economic outlook for the entire region," said Shah Mathias, CEO of Ameri-Metro. "Once completed, it will be the largest privately financed inland transportation complex in the nation."
Job-Creating Railway-Road Project To Be Completed Within Four Years
The unprecedented project will begin development in the fall of 2012 with the construction of a four-lane limited access toll road from Orange Beach, Alabama, to the area of Loretto, Tennessee. The railway and road system is expected to generate a substantial amount of industrial activity, adding as many as 14,000 jobs to the Alabama job rolls at its inception.





"This project will boost industrial productivity for major manufacturers of heavy equipment, truck builders, the auto industry, steel companies, and rail car manufacturers, as well as providing a major boost to housing in the region," said Mathias. "Once completed, with the airport and train depot components in place, it will create more than 120,000 new jobs for Alabamans."
The developer has announced that the normal period of construction for the project will be significantly reduced because of plans to begin simultaneous development from both the south and the north. The project will begin with the laying of the railroad tracks in order to provide a continuous flow of men and machinery to the job sites.
Explained Mathias, "We plan to run a 24-7 operation from south to north all the way up to the Tennessee state line. This could shorten the rail and road building time by as much as five to six years."
According to Mathias, Ameri-Metro will run 25-mile sections of rail per work station with 12 work stations running southbound and 12 running northbound simultaneously. At each 12-mile marker per work station, the company will provide equipment repair and maintenance facilities, as well as temporary housing and medical facilities.
"We are committed to getting the full toll road in operation in less than four years. We know how vital it is as a economic center empowering Alabama to lead the nation out of the current economic slump without tax payer dollars."
Future Plans Call for Privately Financed Inland Port, Passenger/Freight Airport, and Train Depot
Mathias also announced that in 2014, Ameri-Metro will begin construction of an inland port in central Alabama, consisting of a 4,000-acre site and 19-million square feet of storage space.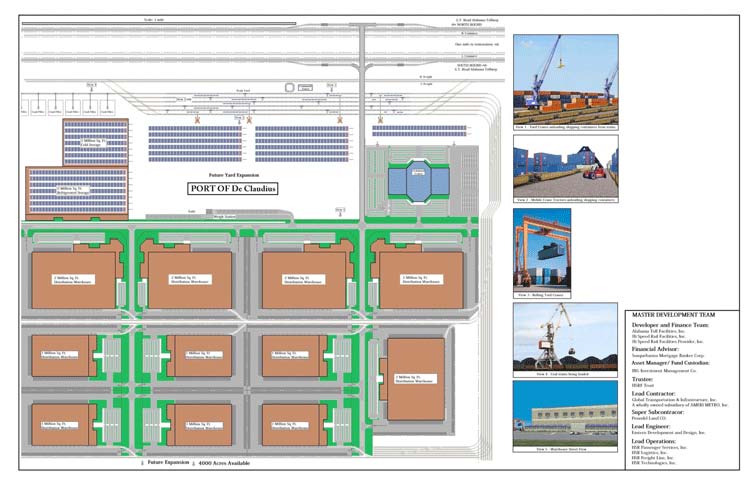 In addition, the project will include the nation's largest freight and passenger airport, including four 18,000-foot runways to accommodate both Boeing Dream Liners and A380 airbuses. At present, no other airport in the nation provides such an extensive runway system.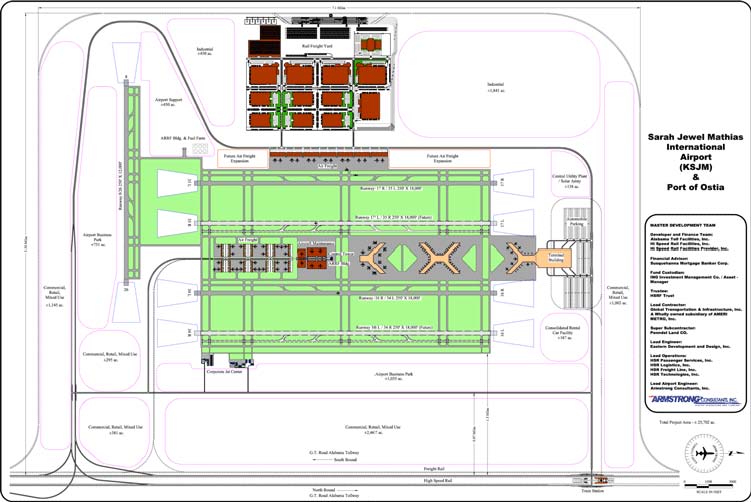 The massive new inland port will also include what Mathias calls the "Grand Central Station of the South" – a 60,000-square-foot passenger and freight train station, with a complex including a 100,000-square-foot evacuation center and a fire, police, and ambulance station. The French Victorian structure will include boutique shops and a luxury hotel.


No Tax Dollars to Be Required
According to Mathias, the entire project – including the railway and road systems and the inland port – will be entirely underwritten by private financing.
"All of the financing for this exciting project is being underwritten via stock and revenue bond offering," said Mathias. "No tax dollars will be required for this unprecedented project. The purpose of this project is to make money, not take money. And we can't wait to get started."