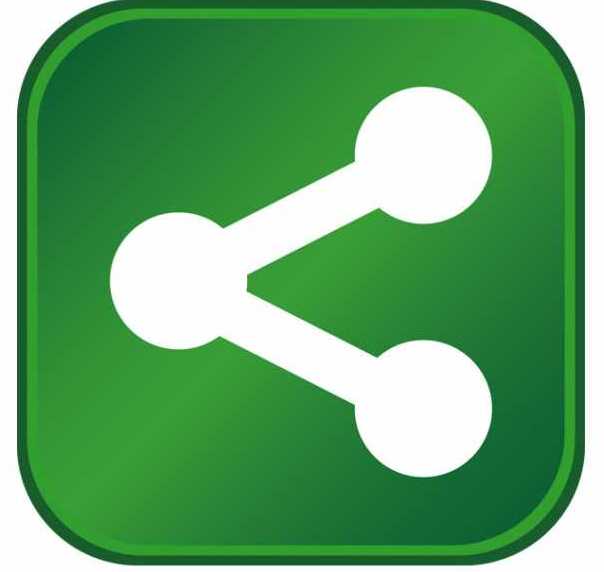 Trade & Industry Development, a leading publication dedicated to site selection for businesses, has named the winners of its 2023 Corporate Investment/Community Impact Awards (CiCi Awards).
Trade & Industry Development, a leading publication dedicated to site selection for businesses, has named the winners of its 2023 Corporate Investment/Community Impact Awards (CiCi Awards).
This is the 17th year the publication has honored projects from all over the U.S. that bring extensive capital investment or influential community impact – or both -- to help shape the communities in which they are located, and in which they continue to develop and grow. Trade & Industry Development's CiCi Awards honor 30 projects — 15 in the "Corporate Investment" category and 15 in the "Community Impact" category. All the winners are projects that were announced in 2022.
"We received hundreds of nominations for our CiCi Awards, and each one represented a bright spot in a difficult and challenging year," said Trade & Industry Development Publisher Scott Swoger. "We read each one carefully in our effort to single out 30 winning projects, but all of them had admirable merit. Our final winner's list is an excellent mix of high achieving projects at major international corporations as well as smaller, local companies. By deciding to locate or expand in a certain area, these companies, and the economic development agencies that guided the projects, helped to shape the community and the economies where they're located. We were pleased to see a strong theme of American manufacturing reshoring in 2022's projects."
The Corporate Investment winners have all pledged large economic development investments, while the Community Impact winners promise to have a transformational effect on the communities in which they're located. The 30 award-winning projects set a record for the CiCi Awards in terms of capital investment: more than $90 billion. The number of direct jobs created exceeds 32,000, with countless more indirect positions associated with these projects.
Each of the 30 winners is featured in Trade & Industry Development's "CiCi Awards Issue 2023," which is available now in print and online at TradeAndIndustryDev.com.
2023 CiCi Awards—Corporate Investment
 Intel, Licking County, Ohio
 IBM, Dutchess County, New York
 Highly Innovative Fuels USA, Matagorda County, Texas
 Wolfspeed, Inc., Chatham County, North Carolina
 GlobiTech, Inc., Grayson County, Texas
 VinFast, Chatham County, North Carolina
 Nucor Steel of WV, LLC, Mason County, West Virginia
 Stellantis and Samsung SDI, Howard County, Indiana
 Steel Dynamics, Inc., Lowndes County, Mississippi
 Novelis, Baldwin County, Alabama
 Lancium, Inc., Taylor County, Texas
 Eli Lilly and Company, Boone County, Indiana
 CF Industries, Ascension Parish, Louisiana
 Envision AESC, Warren County, Kentucky
 Manna Capital Partners and Ball Corporation, Valencia County, New Mexico
2023 CiCi Awards—Community Impact
Texas Renewable Fuels, a subsidiary of USA BioEnergy, Newton County, Texas
 CVMR, Potter County, Texas
 First Solar Inc., Lawrence County, Alabama
 The LEGO Group, Chesterfield County, Virginia
 American Foods Group, LLC (AFG), Warren County, Missouri
 Ford Motor Company, Jefferson County, Kentucky
 Producer Owned Beef, Potter County, Texas
 Manna Beverages & Ventures (MB&V), Montgomery County, Alabama
 Macy's, Inc., Rowan County, North Carolina
 Novelis, Todd County, Kentucky
 Bright Farms, Macon-Bibb County, Georgia
 General Dynamics Electric Boat, New London County, Connecticut
 Menasha Packaging, Rankin County, Mississippi
 E.A. Sween Company, Greenwood County, South Carolina
 Deere & Company, Lafourche Parish, Louisiana
About Trade & Industry Development
Produced four times a year, Trade & Industry Development is dedicated to site selection in a vertical format. As the only publication of its kind, T&ID reaches more decision makers per industry than any other publication dealing with site selection. Editorial, both in the magazine, online at TradeAndIndustryDev.com and through targeted newsletters, is geared to executive decision makers with pertinent, useful site selection and business knowledge for their market. T&ID also has extensive digital marketing and integrated marketing capabilities.
About Due North Media
For over 20 years, Due North Media has embraced the definition of growth by evolving from a traditional publishing company to a dynamic marketing organization utilizing best practices that ensure engagement.
Our desire to look at things from all sides, combined with our thirst for knowledge, allows us to embrace the ever-changing world of content creation, marketing technology and consumer engagement. While we're at the forefront of innovation, we also take great strides to remember our roots, ensuring the message reaches the desired audience in ways they consume media. Whether we're serving clients in the business-to-business sector, delivering e-commerce solutions for merchants in a direct-to-consumer environment, or working with organizations trying to engage buyers, we realize that our end goal shouldn't be just about numbers. It should be about creating a dialogue and interaction that leads to a fulfilling relationship. Work with us to develop marketing strategies that go beyond the click to deliver the conversation!
Founded in 2001, Due North Media has helped marketers obtain their goals while adapting to new generations of media consumption. It has been our mission to serve our clients and employees with integrity and humility, and a continuing quest for the achievement of excellence.