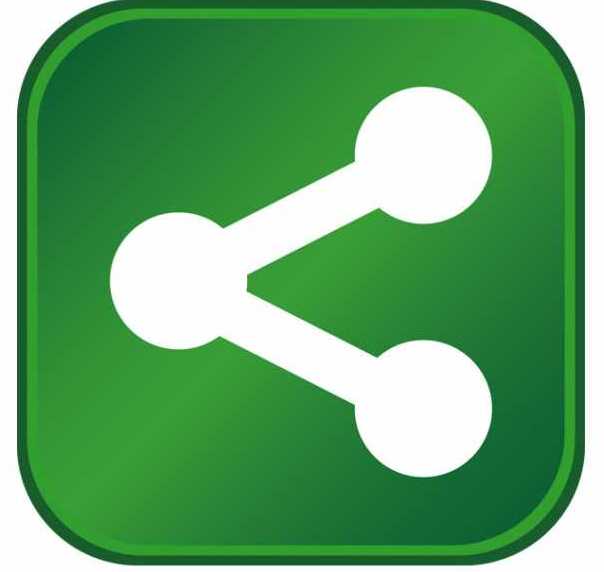 Where the Businesses Succeed on the World Stage
Let the Show Begin!

Today's technologies place small and large companies on a global stage and the State of Arizona offers services to help companies excel in their performance. In Arizona, professionals in high technology industries like aerospace, defense, optics, environmental and biosciences collaborate with their competitors – information sharing that is fueling innovation. 
 
Spotlight on Arizona's Great Business Climate
Arizona is increasingly becoming an ideal location for a wide range of companies in a variety of sectors. It is one of the fastest growing, most dynamic economies in the nation, and both Fortune 500 and start-up technology companies call Arizona home. The U.S. Bureau of Labor Statistics ranks Arizona as the fastest growing state in population and job growth (2006). The State is also first on the Federal Funds Information for States (FFIS) index of state economic momentum (State Policy Reports, 2006).
 
Arizona's pro-business environment attracts business and promotes expansion. The State's unemployment insurance and workers' compensation rates are among the lowest in the nation. Competitive operating costs are further strengthened through programs including Arizona Job Training, R&D Tax Credit, Foreign Trade Zone, Military Reuse Zone, Enterprise Zone and other business assistance services which add significant value to a qualifying company's bottom line. In addition, the state offers an enhanced quality of life and a robust economy.
 
Companies that have chosen to move to our State agree, and that's one of the reasons today's largest business-to-business distributors of electronic components moved to Phoenix. "In Arizona, we enjoy a dynamic business climate and a wonderful quality of life that not many other cities can match, making it easier to attract and retain a talented workforce," says Roy Vallee, Avnet CEO.
 
In Arizona, Governor Janet Napolitano has engaged experienced and knowledgeable business and industry leaders to provide pivotal leadership in developing new strategies that propel Arizona's competitiveness into the 21st century. This public-private partnership is transforming the state's economy to advance the State's position in the global marketplace.

Innovation Takes Center Stage
Arizona's R&D landscape is rich with diversity and internationally-renowned Centers of Innovations including Barrow Neurological Institute, Critical Path Institute (C-Path),International Genomics Consortium (IGC), Mayo Clinic, Southwest Autism Research & Resource Center (SARRC), Sun Health Research Institute, Translational Genomics Research Institute (TGen), and University of Arizona College of Medicine. The State is also home to Arizona State University's Photovoltaic Testing Laboratory—one of just three in the world and the only facility in the U.S. testing the reliability of solar models. Even with these established assets, Governor Napolitano continues to focus on growing the Arizona's knowledge-based economy.
 
To provide a platform to support Arizona's world-class technology and R&D strengths, in 2006, Governor Napolitano proposed an innovation initiative to attract the top research and researchers to Arizona. The Arizona Legislature responded and approved the $135 million "21st Century Fund." These funds, administered by the Arizona Department of Commerce, will be used to fund science and engineering related research and technology commercialization efforts.
 
And, for businesses already in Arizona and in the initial phases of development, the State's technology and bioscience businesses have a powerful tool - the Arizona Innovation Accelerator. It is part of the effort to promote innovation and help bring discoveries to market. Four programs make up the Innovation Accelerator:
Technology Assessment Grants offer technology entrepreneurs access to an independent, expert review of their technology under development

Market Assessment Grants provide emerging technology entrepreneurs with a commercialization feasibility study on their discovery

AZFAST Grants are specifically designed for entrepreneurs to develop and commercialize global technology by accessing Small Business Innovation Research (SBIR) and Small Business Technology Transfer (STTR) federal funding

Angel Investment Tax Credit provides tax credits to qualified investors who invest in early-stage qualified small businesses.

 
"Arizona's entrepreneurs are imaginative, inventive and ingenious," says Jan Lesher, director of the Arizona Department of Commerce. "They are business leaders who have a dream and the tenacity, diligence, perseverance and determination to turn those dreams into reality."

The Cast and Crew: Arizona's Workforce and Educational Assets
With an average age of 34.3 and explosive population growth, Arizona offers a high quality, young and talented workforce that supports the research and development necessary to keep up with accelerating product cycles and global competition. For example, significant strides have been in the bioscience industry alone. According to Arizona's Bioscience Roadmap, between 2001 and 2005, the number of Arizona bioscience firms and employees increased 8 percent and 16 percent respectively, and wages for bioscience workers jumped 13 percent. National Institute of Health grant funding is up 30 percent, and Research and Development investments increased 23 percent.
 
"Knowledge-based industries move here to join their competitors and capitalize on the state's large workforce that increases by approximately 300 people every day," says Lesher.
 
Arizona's strong post secondary educational system also graduates a steady stream of skilled professionals. The State has significant higher education institutions including: Arizona State University (ASU); the University of Arizona (UA); Northern Arizona University (NAU); and Embry Riddle University. It is home to world-renowned Thunderbird School of Global Management.

Grand Finale
By any measure, Arizona's immediate economic opportunities are wide and varied, ranging from high-tech industries, including aerospace, defense, electronics, optics and transportation systems to agriculture, machinery and mining, as well as biosciences including environmental and life science technologies.
 
The presence of Google, E-Bay/Pay-Pal, Monster and Amazon, all new to the State, show Arizona's ability to diversify its business base. Other recent highlights: Intel's $3 billion expansion in Chandler; General Motors' expansion to Yuma; and IBM locating California operations to Tucson - where it now employs 1,800 with an annual local payroll over $155 million. 

"Arizona offers incredible options and opportunities for businesses looking to relocate or expand," says Lesher. "The Arizona Department of Commerce provides many tools and programs that give businesses the edge they need to succeed in today's innovation-driven, global economy."

Connect with key resources and information by contacting the Arizona Department of Commerce at www.azcommerce.com  or 602-771-1124.
About the Author