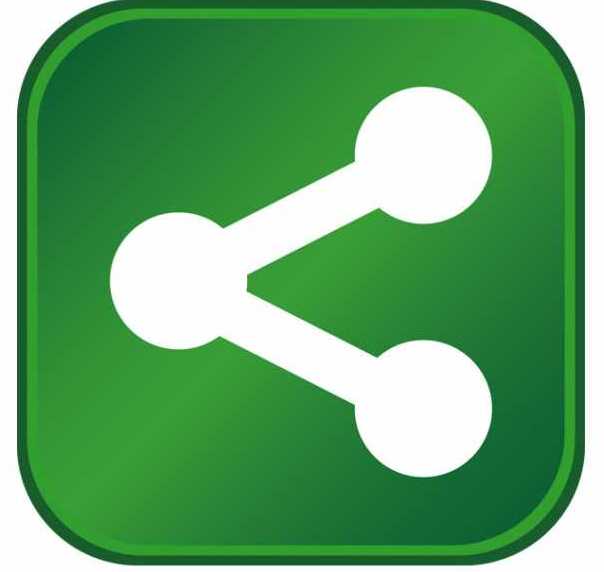 Multi-million-dollar investment sets up new facility in Phoenix, AZ, that will focus on production of custom DNA and protein biosensors and other microarrays on glass, semiconductors, and polymer microfluidic consumable devices.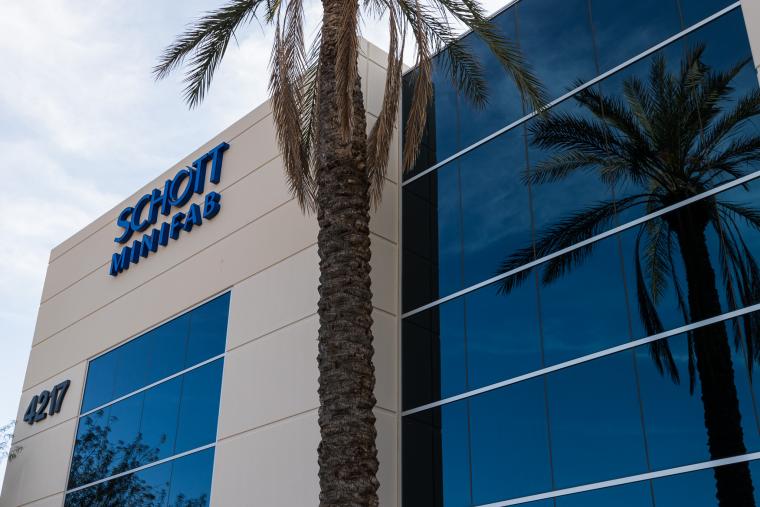 Being committed to continued advances in improving human health, SCHOTT has opened a new facility in Phoenix, Arizona, to expand the development and manufacturing of diagnostics and life science consumables. Launching the first fully integrated microfluidic foundry in the United States validates SCHOTT's global growth plan and increases production capabilities to help get these products to market faster and more efficiently. The new, almost 40,000-square-foot facility, comprising of clean room, high volume manufacturing of microarrays and microfluidic devices, allows the company to onshore critical manufacturing supporting the U.S. Government's renewed interest in reshoring and revitalizing American manufacturing to secure critical domestic supply chains. At the grand opening event on January 9, 2023, speakers from SCHOTT, state, and local government officials, and prominent members of the Phoenix biotech community highlighted the significance of SCHOTT expanding in the U.S.
"The United States is one of our most important markets, and we are pleased to expand our R&D and production facilities in this region," said Dr. Heinz Kaiser, a member of SCHOTT's management board. "Enhancing our global footprint with a manufacturing base in Phoenix not only expands our reach, but also caters to the fast-growing and dynamic diagnostics market in North America. We are eager to build a unique pipeline for this market in the U.S."
SCHOTT MINIFAB officially opened the new facility today during an event on-site, located at 4217 E Cotton Center Blvd. Phoenix, AZ 85040. SCHOTT executives were joined by Phoenix Mayor Kate Gallego (D) as well members from both The Office of U.S. Senator Mark Kelly (D-AZ) and The Office of Congressman Reuben Gallego (D-AZ).
Phoenix, AZ will mark SCHOTT's third diagnostics location, with other centers of excellence located in Jena, Germany, and Melbourne, Australia. However, this will be the first location to place a special emphasis on bioscience capabilities using high-density microarrays for diagnostic and life science research. Over the next few years, it will create 150 jobs in the greater Phoenix area, growing SCHOTT MINIFAB's employee base in Phoenix by 300 percent.
Advancing diagnostics and life sciences for more than 20 years
Diagnostic tests for infectious disease, autoimmune disease and cancers are increasingly being performed at the Point of Care (PoC) rather than central laboratories. Demand especially took off during the COVID-19 pandemic. These tests, in various microfluidic cartridges with embedded biosensors, detect and quantify multiple biomarkers related to the genes and proteins of the infecting agent or present in the patient.
The new field of Precision Medicine enables the precise diagnosis and better treatment outcomes of disease, considering the patient's individual genetic makeup, environment, and lifestyle. Enabling companies producing leading edge life science research tools, and advanced diagnostics which probe the details of genomic and proteomic signatures associated with disease, has become a major strategic focus area for SCHOTT.
"Microfluidic consumables have grown more popular due to the global pandemic, and solutions will need to be more complex in order to better serve patients' needs," said Greg Wolters, Head of Strategic Business Field Diagnostics at SCHOTT. "Bioscience is the key component to making that happen, and it starts with utilizing microarrays. SCHOTT MINIFAB wants to empower its clients at every stage of product development to bring their ideas to fruition, and ultimately change the world. This facility allows us to partner with even more clients in the United States and domestically produce diagnostic devices that can improve patient outcomes."
SCHOTT MINIFAB, a diagnostics business of SCHOTT North America, Inc., offers a complete set of solutions for contract design and manufacturing of rapid diagnostics devices to enable precise treatments and therapies.