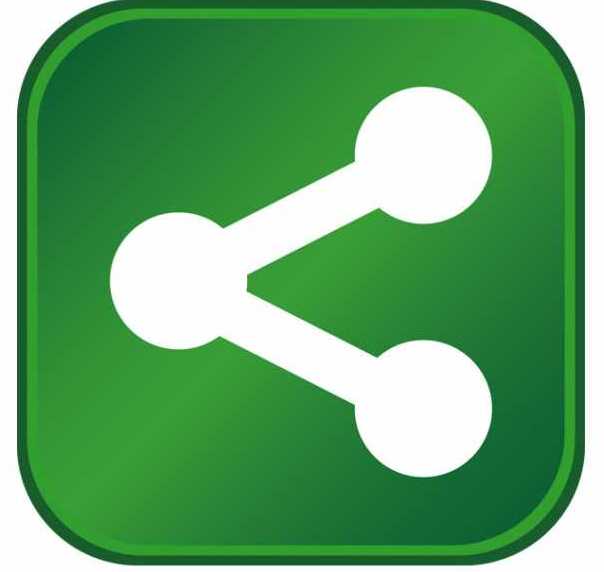 Image via Wikipedia
Maxwell Technologies Inc., a San Diego-based clean technology company that manufactures ultracapacitors, today announced a new industrial facility in Peoria at Mack Arrowhead Commerce Park. The company will create 150-200 new jobs over the next three years with a capital investment of $26 million.
Ultracapacitors are high-density energy storage devices characterized by long operational life, rapid charge and discharge and reliable performance at extreme temperatures. They are currently being used in wind turbines, hybrid and electric transit vehicles, uninterruptible power supply systems and many other applications.
"Sales of our ultracapacitor products are growing by about 50 percent annually for the fourth straight year, so we need to create additional production capacity," said David Schramm, Maxwell's president and chief executive officer. "Peoria has everything we were looking for in an expansion site."

"Ultracapacitors are enabling many diverse applications and supporting breakthrough and disruptive technologies, including solar and wind energy and hybrid vehicles," said Barry Broome, president and CEO of the Greater Phoenix Economic Council. "We believe Maxwell Technologies is uniquely positioned to capitalize on the growing energy sector in the U.S. and are working to bring more innovative companies like them to the Greater Phoenix market."
"Maxwell Technologies made a smart decision in choosing Arizona for its new location," said Don Cardon, president and CEO of the Arizona Commerce Authority. "This state offers an unrivaled business climate, a skilled workforce, and progressive policies. Today's news further enhances Arizona's position as the center for production and the use of renewable energy products."
"Maxwell Technologies' decision shows that Peoria is open for business," said Peoria Mayor Bob Barrett. "We look forward to working with them to create jobs for our citizens."
Since 2010, when the Renewable Energy Tax Incentive Program was enacted, Greater Phoenix has seen nearly a dozen renewable energy companies move or expand in the region, including some of the industry's biggest companies like First Solar, Abengoa, Suntech Power Holdintgs, Rioglass, Gestamp Solar Steel, Power-One and Saint Gobain. All told, the region's renewable energy cluster has spurred nearly $2 billion in private investments and more than 6,000 jobs.
Sara Dial, of Sara Dial & Associates, represented Maxwell Technologies in the site selection process. For the transaction, Maxwell Technologies was represented by CBRE – Tom Martinez and Steve Holland from San Diego, Bill Bayless and Andrew Brigham from Phoenix – while Pat Feeney, Dan Calihan and Rusty Kennedy represented The Mack Company, which owns the property.
 

About Maxwell Technologies
Maxwell Technologies is a leading developer and manufacturer of innovative, cost-effective energy storage and power delivery solutions. Maxwell's ultracapacitor products provide safe and reliable power solutions for applications in consumer and industrial electronics, transportation and telecommunications. Its high-voltage grading and coupling capacitors help to ensure the safety and reliability of electric utility infrastructure and other applications involving transport, distribution and measurement of high-voltage electrical energy. Its radiation-mitigated microelectronic products include power modules, memory modules and single board computers that incorporate powerful commercial silicon for superior performance and high reliability in aerospace applications. For more information, please visit www.maxwell.com.
About the Greater Phoenix Economic Council (GPEC)
A true public/private partnership, GPEC is the regional economic development organization for Greater Phoenix. Working with its 20 member communities, Maricopa County and 155private investors, GPEC attracts quality businesses to this dynamic region. By creating a high-performance economy through capital investments and jobs, Greater Phoenix companies enjoy a business climate where they can compete and thrive in today's global economy. Since 1989, GPEC has worked to achieve an economically sound and sustainable region. For more information, visit www.gpec.org.
About the Arizona Commerce Authority
The Arizona Commerce Authority is dedicated to welcoming domestic and international businesses to Arizona and encouraging the expansion of existing businesses in the State. The agency maintains foreign trade offices in Canada, Asia, Europe and Mexico. The ACA will focus exclusively on business attraction, retention and expansion of Arizona's strongest economic sectors including science/technology, aerospace/defense, renewable energies and small business/entrepreneurial expansion efforts. For more information visit www.azcommerce.com.
About the City of Peoria
On the leading edge of the Phoenix metropolitan area, Peoria is one of Arizona's fastest growing communities. This one-time farming community was originally settled in 1886 and incorporated in 1954. Located just 25 minutes from Sky Harbor International Airport, Peoria is a dynamic community of more than 150,000 people today. Home to nearly 50 miles of trails, award-winning schools and parks, well-planned residential neighborhoods, Major League Baseball's Spring Training home for the Seattle Mariners and San Diego Padres, and the area's second largest lake, this progressive yet grounded and well-balanced community is positioned to be a decisive component of Arizona's economic future.
About The Mack Company
The Mack Company, a family-owned business, engages in commercial real estate development, management and acquisitions. The company was founded in the early 1900s and is based in Fort Lee, N.J. The local office of The Mack Company established its presence in 1987 and is currently pursuing opportunities throughout metropolitan Phoenix.