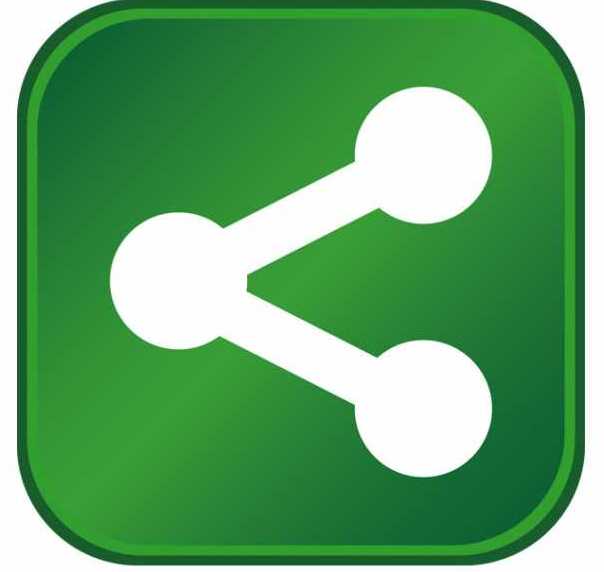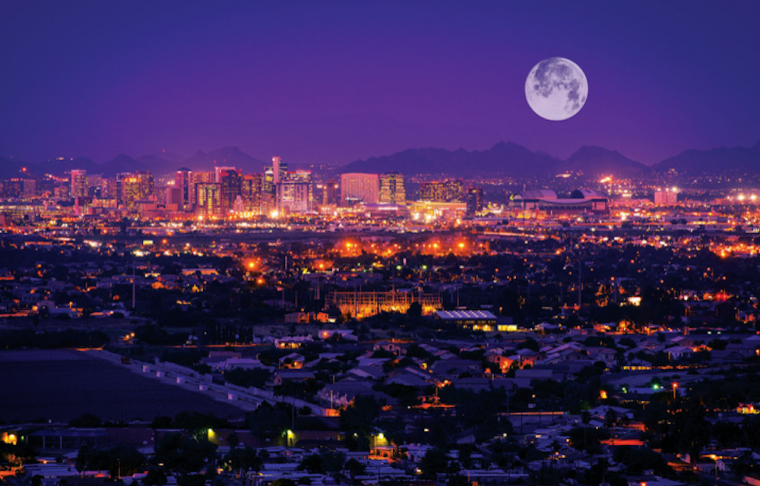 Squeezed by the pandemic and a wave of historic resignations, companies are increasingly facing challenges when it comes to hiring. In September, job openings topped more than 10.4 million, compared to 3.8 million a decade ago, according to data from the U.S. Bureau of Labor Statistics. Likewise, in 2021, more than 47 million workers quit their jobs, a study by the U.S. Chamber of Commerce found.
The problem is especially acute in manufacturing, which is anticipated to have 2.1 million unfilled jobs in the U.S. by 2030, according to the 2021 Deloitte and The Manufacturing Institute Manufacturing Talent study, which also noted that manufacturers should be creating pathways to tomorrow's jobs today.
To stay competitive and attract top company expansions, states must adopt employer-driven strategies that more effectively align skills training with in-demand jobs. For a case study in excellence, look no further than Arizona, a state where pioneering public-private collaborations, reskilling initiatives, higher education partnerships  and steady in-migration have combined to create one of the most advanced workforces in the country. Workforce leaders could learn plenty from the Grand Canyon State's example.
Arizona, Where People are Plentiful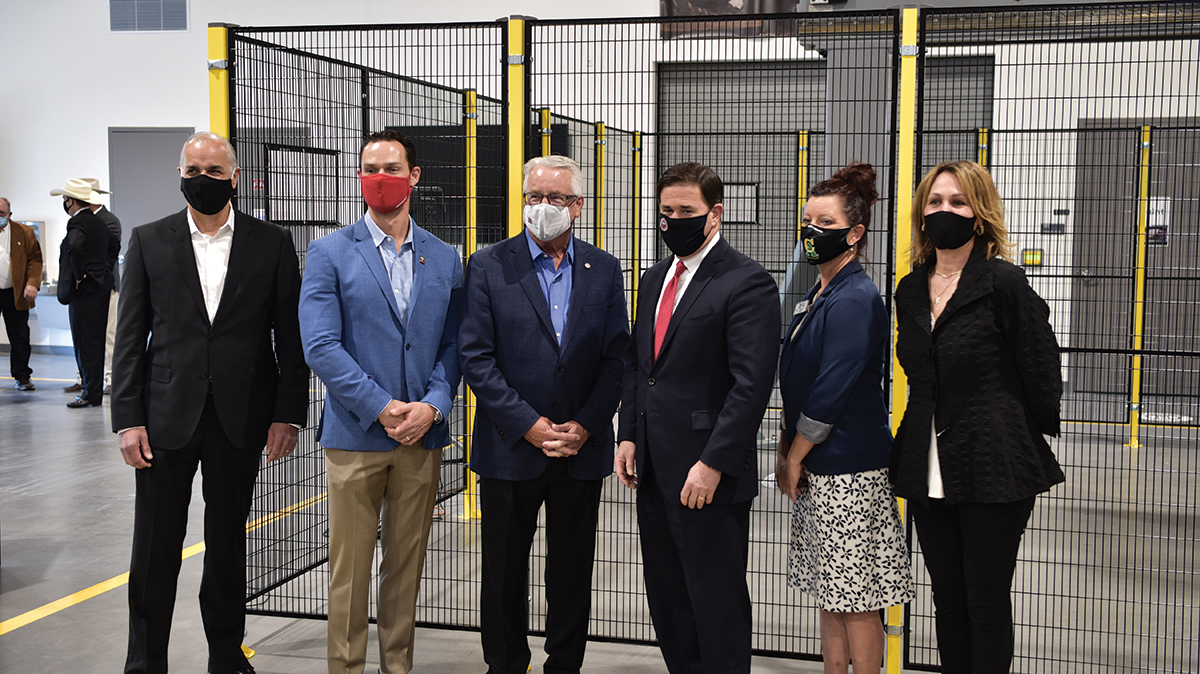 Renowned for its endless sunshine and picturesque landscapes, Arizona has earned a reputation as a technology and manufacturing powerhouse. The state saw the second-fastest manufacturing employment growth over the latter half of the last decade, according to labor market analyst EMSI, with industries like semiconductors, electric vehicles, batteries and biopharma
surging.
Helping drive these advances is the state's consistently top-ranked labor force. Over the last 10 years, CNBC ranked Arizona's workforce in the top 10 nine times, with seven appearances in the top five. Likewise, EMSI ranked Maricopa County, the region consisting of the Phoenix metropolitan area, number one in its 2021 Talent Attraction Scorecard, the fourth time in the last six years.
Arizona's abundance of skilled workers helped attract some of the biggest economic development projects of the last few years, including Intel's $20 billion, 3,000-job expansion in Chandler, Taiwan Semiconductor Manufacturing Company's $12 billion, 2,000-job semiconductor factory in Phoenix, and luxury EV manufacturer Lucid Motor's $700 million, 6,000-job assembly plant in Casa Grande.
So what is Arizona's secret?
Industry-Driven Solutions
"Arizona is laser-focused on equipping workers with skills needed for in-demand jobs," said Doug Ducey, Arizona's governor. "We bring everyone to the table, with industry driving where we have demand and how best to meet it."
The Copper State has received national recognition for its collaborative approach to workforce development. One prominent example is the workforce training site known as Drive48, which drew a cohort of nearly two dozen workforce professionals from around the country as part of the National Governors Association 2021 Fall Workforce Symposium.
The group toured the state-of-the-art facility, which launched in March 2021 and features cutting-edge robots and multiple hands-on learning rooms to train workers for electric vehicle (EV) assembly. The program represents a unique public-private partnership between the Arizona Commerce Authority, Central Arizona College, local governments and industry leader Lucid Motors.
Arizona Is All-In with Higher Education
The fruitful collaboration between industry and higher education represents just one of many around the state.
In Prescott, CP Technologies, a designer and manufacturer of computer hardware, has joined forces with Embry-Riddle Aeronautical University and Yavapai College to train and hire upwards of 200 employees. CP Technologies recently moved to Arizona from its previous location in California. The company's partnership with the colleges aims to foster an innovative ecosystem and leverage the impressive talent produced by these educational institutions in its hiring efforts.
East of Phoenix, Gulfstream Aerospace Corporation is partnering with Arizona State University and Chandler-Gilbert Community College to train and hire maintenance specialists for the company's fleet of luxury jets. Late last year, Gulfstream announced plans to build a new aircraft service center in Mesa. Gulfstream's first facility in Arizona will expand the company's maintenance, repair and overhaul (MRO) capabilities in the region, creating hundreds of jobs. The sustainable facility is expected to open in 2023.
Expertise in emerging technologies such as optics, quantum computing, renewable energy, grid reliability, biosciences, and more at the University of Arizona and Northern Arizona University contribute to the state's talent appeal.
At Arizona State University (ASU), which has been named the most innovative university in the country by U.S. News & World Report seven years in a row, long-standing partnerships with industry leaders like Intel are helping drive expansion in high-tech sectors. With the largest engineering school in the country, ASU boasts more than 27,000 students enrolled in engineering programs, a 192 percent increase since 2010.
The Value of Reskilling
New graduates represent only part of the equation. Managing consulting firm McKinsey has predicted more than 100 million workers globally will need to find a different occupation by 2030, with at least half requiring new, more advanced skills.
Two of the biggest workforce trends today are reskilling and upskilling. Reskilling is defined as the training of workers in new skills to prepare them for positions that represent lateral moves within their companies. Upskilling involves helping workers build more expertise so they can advance or move up within the company.
Arizona is ahead of the reskilling game, having launched the Return Stronger Upskilling effort in May 2020. The multi-tiered program, which includes state government, local workforce areas and nearly 50 job centers statewide, connects job seekers with local career counselors to help meet individualized career goals.
"This campaign is about getting Arizonans back to work with the tools and support they need to return stronger," said Ducey at the announcement of the new program. "The Return Stronger Upskilling website will help displaced workers enhance existing skills, learn new material and advance in their career."
Lastly, Arizona has one big advantage going for it: a steady flow of new residents. From 2010 to 2019, Arizona had the fourth-highest net in-migration of any state, according to the Arizona Office of Economic Opportunity/BLS. In addition, the Phoenix metro area added nearly 200,000 working age residents between 2016 and 2020, the highest in the country during that time.
Here, public policy plays an important role. Kiplinger has ranked Arizona as a top-10 most tax-friendly state for middle class residents, a fact that has lured transplants from tax-heavy states in the Midwest and West. Newly passed tax reforms at the state legislature, which include the lowest in the nation flat tax, promises to enhance Arizona's welcoming appeal further.
What The Future Holds for Arizona
Analysts once predicted a future in which highly advanced robots displaced workers on a massive scale. Not only have those predictions failed to materialize, but workers are in greater demand than ever before, with 4 in 10 respondents to a recent Site Selector's Guild survey suggesting skills shortages represent a "new normal."
The challenge for states going forward will be equipping workers with the advanced skills needed for evolving industries. As workforce-savvy Arizona has shown, those that embrace nimble, innovative and industry-driven solutions, while adopting welcoming policies, stand to reap the benefits of new expansion opportunities.  T&ID
About the Author