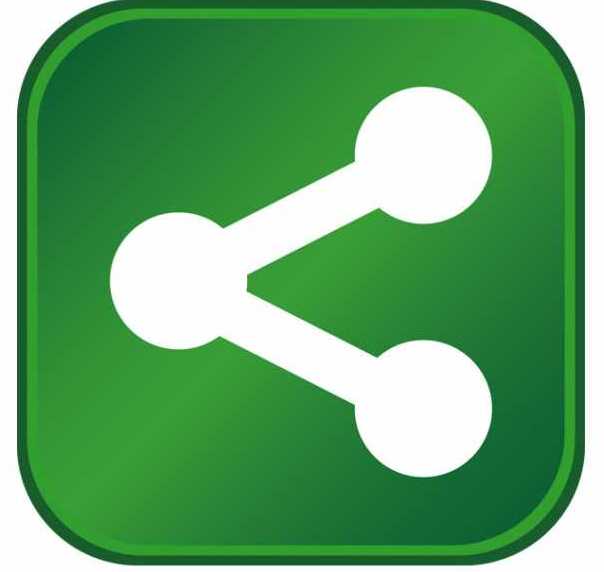 As the world begins to posture itself for a more sustainable future, cities across the nation are trying to find a balance between sustainable actions and smart development. The City of Flagstaff is one such example that has expertly navigated this perceived dichotomy, to generate truly inspiring results in both areas, and that positively build off one another.
 

For example, the City of Flagstaff has made it a point to implement a carbon neutrality plan by 2030. An aggressive goal that looks to shape the future of Flagstaff. However, the economic development team has been able to leverage this plan, attracting likeminded businesses that will produce global sustainable solutions and products. One such business is UACJ Whitehall Automotive Industries (Whitehall).

Whitehall is an automotive manufacturing company that is helping pave the way for an affordable and robust electric vehicle market. Their factories fabricate many components, including the frame of electric vehicles for major companies include Tesla and Lucid Motors. Whitehall fits the bill perfectly for a desired Flagstaff company that creates high quality, low impact jobs for the community. These shared values, coupled with state and local incentives, and a booming economy helped attract Whitehall to Flagstaff. Whitehall strengthens the supply chain for the electric vehicle market, which will inevitably lower prices and create additional options for consumers, getting more and more people into electric vehicles. Whitehall is expected to produce 350 jobs and estimates over $65 million dollars in capital investment, that will be injected into Flagstaff. This is just one recent example of how sustainable practices are creating a foundation for immense economic development in northern Arizona.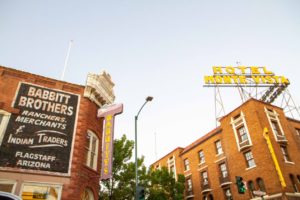 Another strategy that the City of Flagstaff has employed is inviting entrepreneurs to bring their environmentally minded business ideas to a pitch competition for up to $30,000 in business development cash and awards through a program called Innovate Waste: The Carbon Neutrality Challenge. The pitch event started in 2019 as a partnership between City of Flagstaff Economic Development and Sustainability Offices, Northern Arizona University, Coconino Community College, the Flagstaff Unified School District (FUSD), and Moonshot@NACET which oversees operations at the are business incubator and accelerator. The idea originally invited entrepreneurs to divert material from the landfill and to convert it into a business product or idea that would result in a new business and new jobs in Flagstaff. The invitation still focuses on diverting material from the landfill but also invites entrepreneurs to create a business that contributes to carbon neutrality. In 2022, there were two winners: Restoration Soils and Crosswalk Labs.

Restoration Soils is dedicated to recycling all sorts of materials from construction waste to food waste and everything in between. Restoration Soils is growing their business by working directly with area manufacturers specifically food manufacturers that produce material that can be challenging for traditional waste treatment systems. Restoration Soils is growing already as they are developing their systems to meet the needs of industry and of the consumer.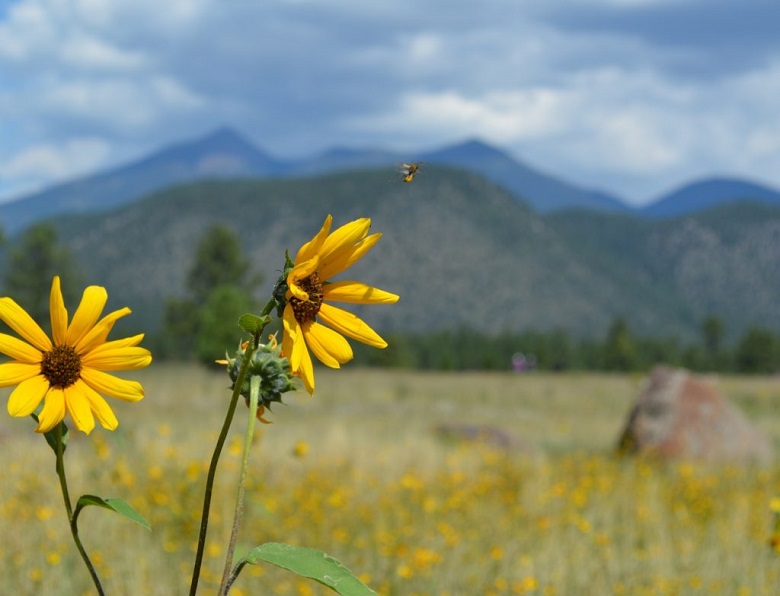 Crosswalk Labs is able to help communities and geographies to meet their climate goals by providing real-time emissions information. So often, people and governments want to know how their efforts and policies are impacting the environment but are not able to get a solid answer to that question. Crosswalk Labs uses their proprietary Vulcan Software to provide that real-time data regarding emissions.

While these two businesses continue to grow in Flagstaff, another round of Innovate Waste: The Carbon Neutrality Challenge is in full swing and looking forward to awarding other innovators. To learn more about the program, go to https://www.chooseflagstaff.com/innovatewaste.

It is an exciting time for sustainability and economic development, and Flagstaff has illustrated that these two philosophies can work hand in hand. This concoction has proven to generate compelling results that greatly enhance the economic environment and produce sustainable progress in an efficient and effective way. If you would like to learn more about Flagstaff's many business opportunities and thriving market please contact; Jack Fitchett, Business Attraction Manager, jack.fitchett@flagstaffaz.gov.