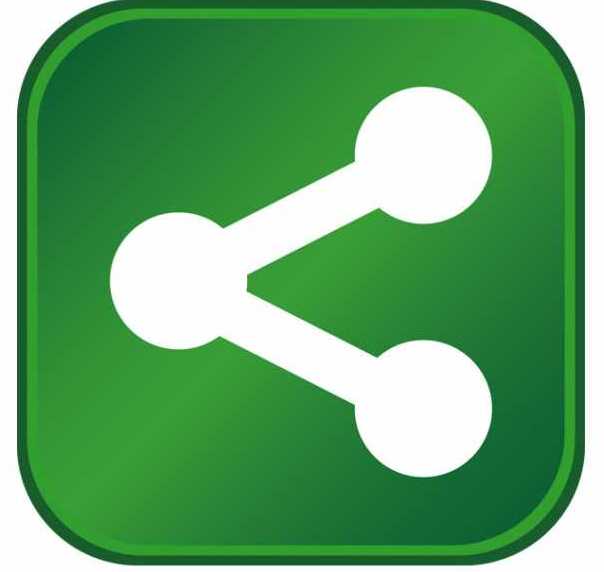 The Grand Canyon State has become a hotbed for developing and testing emerging technologies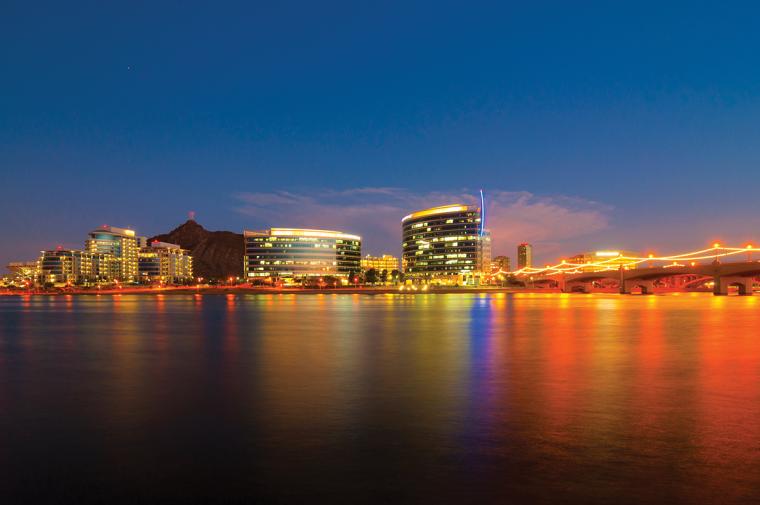 Arizona made history in March of 2018, when Governor Doug Ducey signed legislation establishing a first-in-the-nation sandbox program for testing emerging new financial technology — or "fintech" — products and services without unnecessary regulatory burdens that can stifle development.
Fintech is just one highlight in Arizona's ongoing ascendance as a leader in technology and innovation. It is the latest in a series of measures Governor Ducey has taken to position the state as a premier location for testing and developing new technology in a range of sectors, while allowing innovators to focus on what they do best.
Arizona is a state of marked diversity, from its geography and climate to its demographics and industries. Governor Ducey's mission to further establish Arizona as a tech hub embodies that diversity, with measures encouraging growth for businesses of all sizes, from startups to industry giants.
When it comes to technology, Arizona is proactive in both passing measures to advance it and removing barriers that hinder it.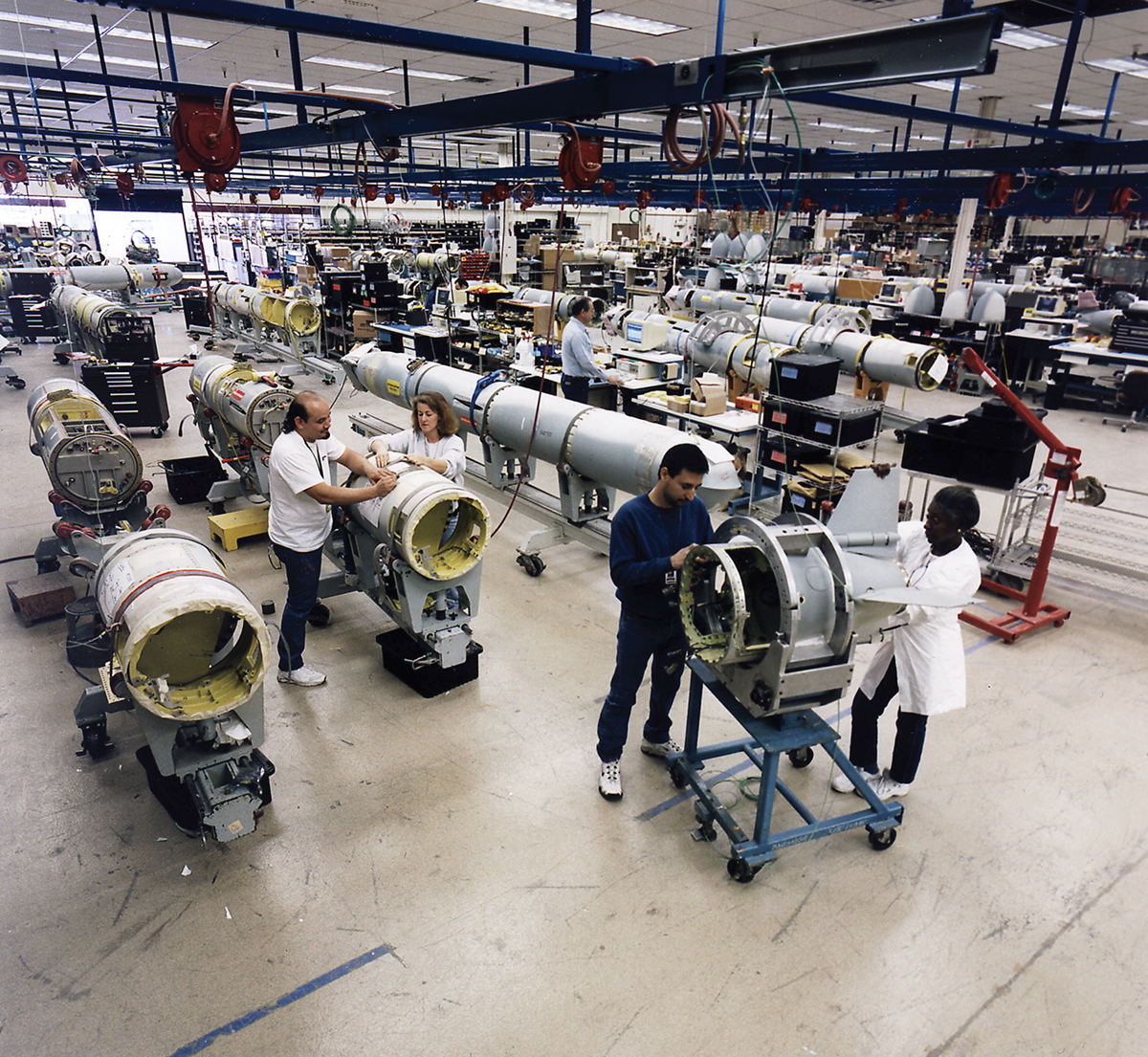 Technology & Innovation-Driven
The technology and innovation sector is a rapidly growing force in Arizona's economy.
Arizona added thousands of tech jobs in 2017, growing overall tech sector employment by 188 percent to 237,100. That contributed $28.5 billion to the state's economy in 2017.
The state also features more than 75 incubators, accelerators and co-working spaces to support collaboration and the growth of entrepreneurs and innovative startups.
Venture capital investment in Arizona companies is increasing, supported by statewide programs including the Arizona Innovation Challenge, Arizona Innovation Accelerator Fund, SBIR Workshops and Governor Ducey's signature equity crowdfunding bill, which gives small businesses the opportunity to raise capital and let investors in on the ground floor.
Arizona was also the first state in the nation to enact legislation streamlining the deployment of small cell technology, which clears the way for 5G wireless communication.
Business and Financial Services Expertise
The business and financial services sector in Arizona is the second-highest concentration in the country, with more than 28,000 firms supporting 452,000 jobs and an economic impact of $68.3 billion last year.
In a world exponentially increasing its reliance on technology, the state is working to ensure private companies operating there and the state itself can continue to conduct business safely in an increasingly digital world.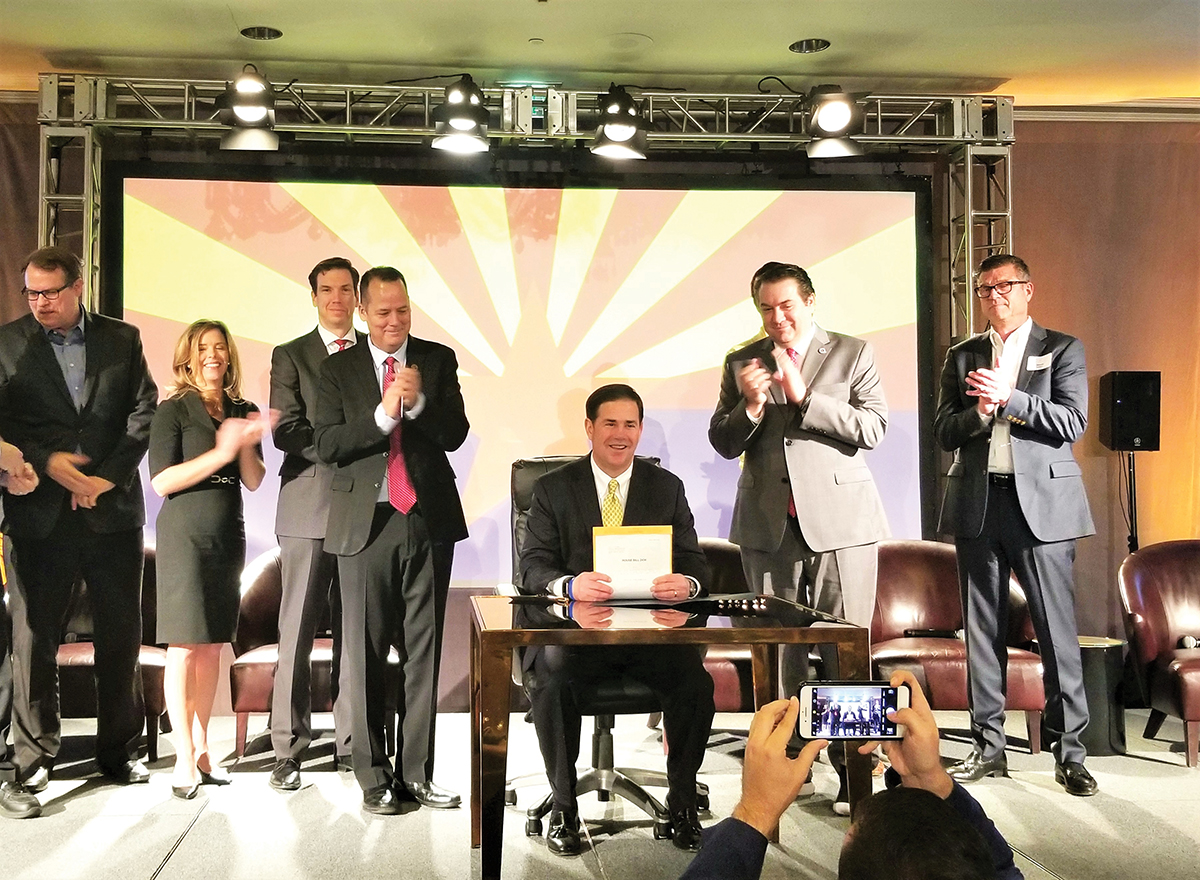 Governor Ducey established the Arizona Cybersecurity Team, a network of experts, government officials and those in academia who work together to mitigate threats and protect businesses from cyber threats. Companies established in Arizona, and those looking to expand or relocate, are taking notice.
Because of Arizona's stable climate, lack of natural disasters and laws that welcome emerging technology, the state is also a top location for data centers. A recent CBRE report on data center trends found the Phoenix market continues to grow steadily.
Aerospace & Defense Cluster
Arizona is home to more than 1,200 aerospace and defense companies, one of the largest and fastest-growing aerospace centers in the United States.
Advanced Manufacturing Growth
In Arizona, there are thousands of companies that prove manufacturing has advanced far beyond industrial assembly lines, and the state recognizes the need to develop the smart, technology-driven supply chains of the future.
Other next-generation tech trends in which Arizona has existing strengths include:
• Internet of Things (IoT): In short, IoT is connectivity — of everything. It's people, phones, computers, vehicles, appliances, medical instruments, supply chains and more linked to digital networks that allow businesses to function at unprecedented speed, range and flexibility.
• Education Technology: The Internet and its global connectivity have given rise to education technology, which takes learning in the traditional classroom out of the classroom and into cyberspace. Arizona companies and educational institutions, both established and startups, have pioneered the use of technology to expand access to education.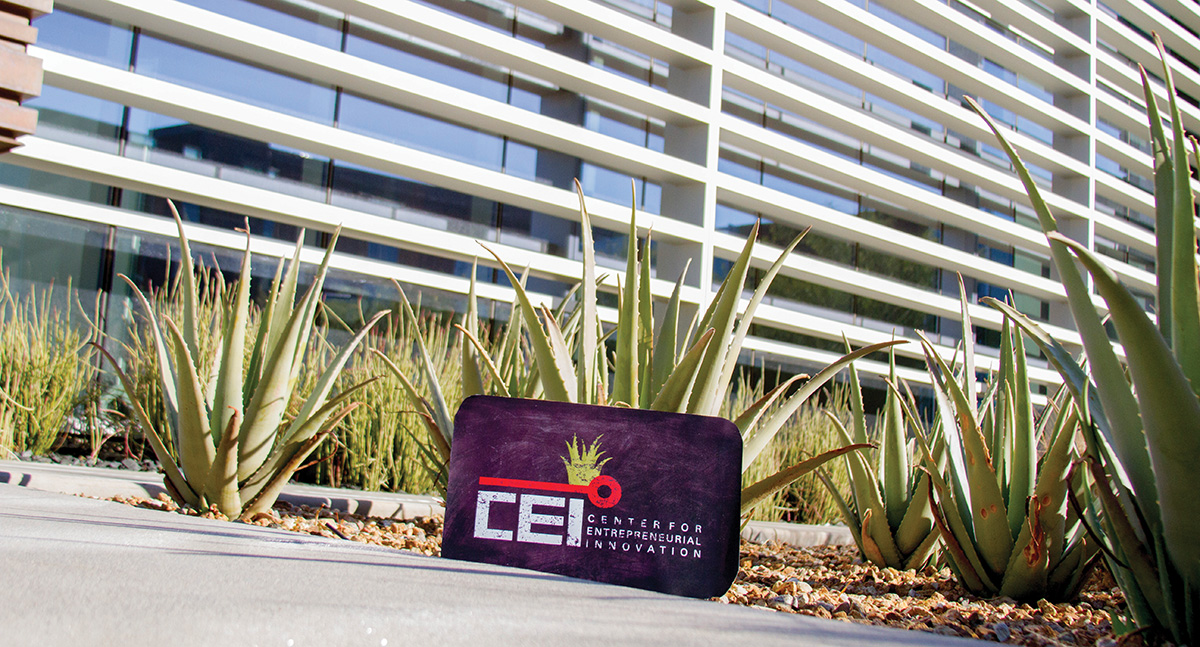 • Telemedicine: Telemedicine promises to transform the delivery of healthcare through the development of inexpensive portable devices that allow patients to conduct their own lab tests and download results. Arizona researchers, entrepreneurs, designers and manufacturers are key players in developing new devices and facilitating these advancements.
• Personalized Medicine: Genomics research enables doctors to diagnose and prescribe treatment based on a patient's specific symptoms, body make-up, chemistry and reaction — or lack of — to certain drugs. The concentration of biotech innovators in Arizona means the state is well ahead of the game.
• Fresh Water Science: Only 2.5 percent of the world's water is fresh, and only one percent of that amount is easily accessible. That's why the world is looking to Arizona. Its experts know how to capture, store, move and manage water for millions of residents, agricultural enterprises and industries. The state has spent more than a century addressing the challenges of scarce water.
• Agricultural Technology: Agricultural technology promises to offer more innovative ways to feed the world population using fewer resources. With groundbreaking research and partnerships with the private sector, scientists in Arizona are developing cost-effective, sustainable methods for growing food and increasing yields in arid, water stressed climates.
• Renewable Energy: Advancements in renewable energy promise a more sustainable future. Arizona's strengths in solar and renewable energy — combined with a bountiful supply of sunshine, entrepreneurial momentum and innovative research — ensure it will continue to be a leader in sustainability.
• Smart Materials: Faster, stronger, lighter, thinner — and technologically connected. Smart materials are being used in everything from the cars to the pavement on which they are driven. Arizona innovators are designing and engineering advanced materials from the atomic level on up and connecting them to the Internet — from materials that can withstand temperatures five times hotter than the surface of the sun to systems that protect aircraft from potential lightning strikes.
• Nanosatellites: Micro-satellites are being launched into space, supplying Internet connectivity to the world and changing global communications. Arizona's universities and aerospace & defense companies are advancing to provide seemingly unlimited ways to put satellites to work in communications, navigation and environmental monitoring. In developing new satellites, Arizona industry leaders are implementing best practices of manufacturing technology from the mobile phone, defense and medical products industries.
• Autonomous Vehicles and Unmanned Aircraft Systems (UAS): As the world population grows, so does the need to move people and goods more efficiently. Arizona has already established a strong leadership position as the best place for autonomous vehicle technology.
By leveraging these strengths in emerging technologies and through a three-pronged approach to business, the state sets itself for success to advance the overall economy through recruiting out-of-state companies to expand their operations in Arizona; working with existing companies to grow their businesses; and partnering with entrepreneurs to create new companies in targeted industries. T&ID
About the Author