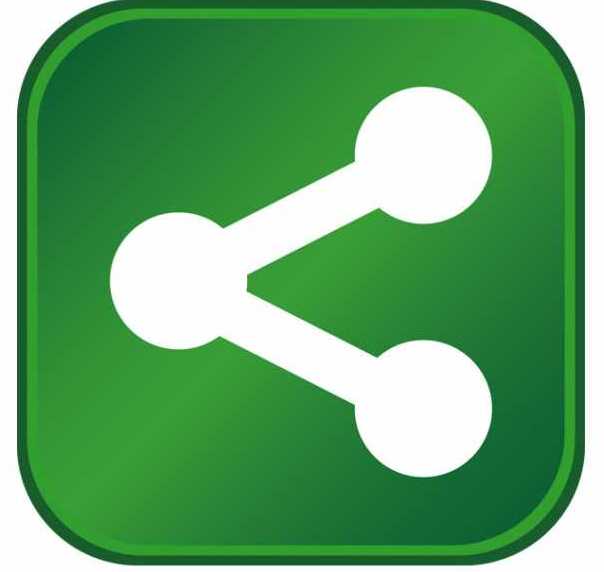 Widely known as "The Natural State," Arkansas is also the natural choice for business. Our dedicated workforce, competitive incentives, attractive cost-of-living, distribution infrastructure and valuable partnerships have propelled Arkansas as a natural for manufacturing companies as well.
It's why companies such as Ozark Electronics Repair Inc., Ash Grove Cement Company and Lennox recently decided to open new plants or expand existing plants in the state. In fact, manufacturing continues to play a vital role in Arkansas' economy, accounting for about 20 percent of the gross state product and slightly more than 200,000 jobs statewide for the year ending 2005.
The next few years promise to remain bright for manufacturing in the state. During the past year, the Arkansas Department of Economic Development announced 70 new and expanded manufacturing projects, promising 2,585 new jobs and an estimated $803 million in investment.
Arkansas' comprehensive transportation network and central U.S. location position the state as a strategic distribution center. Located within 500 miles of 26 other states, Arkansas is the nation's logistical capital and is a mid-point for North American trade. This advantage will be further reinforced with the proposed Interstates 49 and 69.
In addition, Arkansas' abundance of natural resources – especially in regard to energy production – is helping to strengthen the long-term viability of manufacturing. In May of this year, Patriot BioFuels announced completion of a 31,000-square-foot biodiesel production facility in Stuttgart, Ark. Eastman Chemical Company has begun biodiesel production in Arkansas. And, a study by the University of Arkansas projects a significant economic impact from the Fayetteville Shale Gas Play, a natural gas reservoir encompassing a number of counties in the state. Additionally, massive lignite reserves in southern Arkansas hold the potential for massive employment opportunities in resource extraction, production and transportation sectors. It is estimated that there are nine billion tons of recoverable lignite near the earth's surface in southern Arkansas.
All Paths Lead to Arkansas
Arkansas' central U.S. location puts any business in excellent position for getting goods to both domestic and international markets.
The state's infrastructure system continues to expand. A major interstate reconstruction was authorized by a $575 million bond issue in 1999. The bonds, combined with other available funds, have totaled more than $1 billion. In addition, the completion of the Northwest Arkansas Regional Airport offers commercial airline service to northwest Arkansas, and the redevelopment of the Arkansas Aeroplex (former Eaker Air Force Base) at Blytheville offers fiber optic technology and 1.5 million square feet of available facilities in eastern Arkansas. Just across Arkansas' eastern border is the Memphis International Airport, the world's largest cargo airport and the main hub for Federal Express.
To help move manufactured goods, there are more than 1,600 for-hire motor carriers with interstate operations based in Arkansas. There is easy access to national destinations via eight interstates, including Interstates 30, 40, 55, 430, 440, 530, 540 and 630.
Union Pacific's Arkansas hub at the junction of Interstates 30 and 40 in North Little Rock is home to Union Pacific's largest and most modern locomotive repair shop and its second-largest freight car classification yard on the system. In 1998, Union Pacific opened a state-of-the-art intermodal facility at Marion, 10 miles east of Memphis, where Interstates 40 and 55 converge. The nation's four other Class 1 railroads are also within 10 miles of this intermodal facility. The railroads – along with a rail and truck facility on U.S. Highway 82 in Crossett in southeast Arkansas – offer connections to other carriers, including Burlington Northern/Santa Fe and Kansas City Southern Railway.
Partnerships in Training Opportunities
Workforce development is a priority of the state's technical colleges and institutes, which work with local business and industry to meet existing and new workforce needs. More than 95 percent of the state's population lives within a 30-mile radius of one of these institutions.
Relying on extensive employer involvement, the Arkansas Association of Two-Year Colleges developed the Workforce Readiness Curriculum. The association's Workforce Consortium serves more than 2,100 Arkansas businesses each year.
The Department of Economic Development's regionally based coordinators develop customized training programs for existing companies and assist with the formation of local workforce development consortia, formal organizations of businesses and industries that identify common training needs in the community. Consortia – as well as individual companies – are eligible for training grants from the Department's Existing Workforce Training Program. Currently there are 11 active consortia, plus five more being developed.
Arkansas' Workforce Investment Board coordinates one-stop centers throughout the state to ensure consistent training for jobs in Arkansas.
In November 2005, Arkansas Gov. Mike Huckabee joined U.S. Secretary of Labor Elaine L. Chao to present a $5.9 million grant to help prepare Arkansas workers for advanced manufacturing careers as part of the President's High Growth Job Initiative. The grant will be used by the Arkansas Department of Workforce Services to establish regional skill centers that respond to local industry workforce needs. A high school-level advanced manufacturing program also will be set up with community college partners so students can earn credit toward a Baccalaureate of Applied Science degree. The schools participating in the program include Arkansas Northeastern College, East Arkansas Community College, Mid-South Community College and Phillips County Community College of the University of Arkansas.
The Arkansas Technical Careers Student Loan Forgiveness Program was designed to attract students to the high-demand fields of advanced manufacturing, computer/information technology, and biomedical/ biotechnology. The program forgives college loans for students who work in Arkansas in these areas after graduation. As of January 2005, loan repayments have totaled approximately $2.3 million to the almost 1,000 eligible graduates, while the annual payroll of the students receiving loan repayments has totaled $20.7 million. Their starting salaries average more than $35,000. Currently, more than 1,400 students are "in the pipeline."
Competitive Funding Options
New and expanding manufacturers can access a wide variety of state and federal sources for start-ups and expansions in Arkansas.
To provide competitive financing for manufacturers, Industrial revenue bonds (IRBs) are underwritten on the financial strength of the company or guaranteed by the Arkansas Department of Economic Development or the Arkansas Development Finance Authority.
Taxable IRBs may be used for distribution facilities and business headquarters at long-term rates and for manufacturing projects that exceed $10 million in capital costs or do not meet other federal guidelines relative to tax-exempt bond financing.
Businesses that use either tax-exempt or taxable industrial revenue bond financing can negotiate with the local community for a payment in lieu of property taxes.
Arkansas' Bond Guaranty Program complements the IRBs, guaranteeing timely payment of principal per bond issue, to the bondholders. This guaranty gives the bonds a better rating, thereby making the bonds more attractive to investors and reducing the company's cost to borrow money.
A business can obtain up to $11 million per project by combining the ADED bond guaranty with the $6 million guaranty offered by the Arkansas Development Finance Authority (ADFA). ADFA can also issue bonds for projects on a pooled basis and provide short-term financing to a company before bond proceeds are available.
Arkansas' Small Business Loan Program can provide up to one-half of the amount of participation loans offered by approved community lenders. A small business is one with fewer than 50 full-time employees and less than $1 million in annual gross sales, excluding agricultural production.
Superprojects & Incentives
In November 2004, Arkansas voters overwhelmingly approved an amendment to the state constitution that will help attract super projects. The state can now issue general obligation bonds to build infrastructure, such as rail, roads and water lines, for projects that create at least 500 jobs and $500 million in investment. The maximum amount of bonds that can be issued is equal to 5 percent of state general revenues during the most recent year – currently approximately $191 billion in bonds.
During the 2003 legislative session, Arkansas incentives were changed. They are now based on payroll instead of number of jobs and are determined according to location. In general, companies that qualify for Arkansas incentives include manufacturers in NAICS codes 31-33 and businesses primarily engaged in commercial physical or biological research; office sector, corporate or regional headquarters; and distribution centers. Motion-picture production, computer-related activities, and scientific/technical services businesses are also eligible.
Arkansas' basic incentives are:
Advantage Arkansas (income tax credit);

Tax Back (sales and use tax refund);

InvestArk (sales and use tax credit);

Create Rebate (payroll rebate negotiated by ADED in highly competitive situations);

ArkPlus (state income tax credit negotiated by ADED in highly competitive situations);

Research and Development (income tax credit);

Targeted Businesses (transferable income tax credit; sales and use tax refund); and

Customized Training Incentives.
For information on doing business in Arkansas, please visit the Arkansas Department of Economic Development website: www.1-800-ARKANSAS.com or call 1-800-ARKANSAS.
 
About the Author