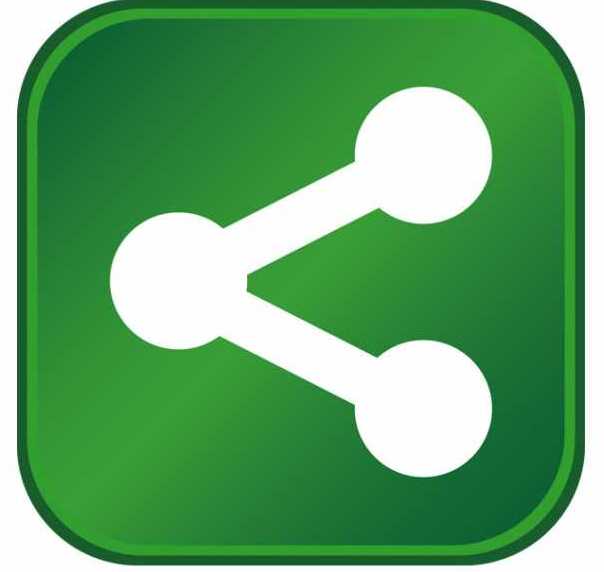 Recipe for a Super Project
Whether it's making barbeque sauce or locating an automobile super site … the basic ingredients in the shopping list may be similar. But some results turn out good, others are better, and a few can be termed world-class.
Arkansas' recipe to produce the best location fits in the latter category. Economic developers and site consultants seem to agree: The 1,265-acre supersite in Marion definitely fits in the world-class category.
Just as winning recipes include that little something no one else has, the Arkansas site does too: the ultimate transportation advantage.
Arkansas is blessed with a beautiful and varied topography. The mountains in the western part of the state, where Mount Magazine is the highest peak between the Appalachians and the Rockies, are contrasted with the sprawling, flat Delta on the eastern border, a perfect place to build a car plant.
But the special ingredient is what's on top of the topography: a convergence of interstate highways and rail lines, with a nearby international airport and Fed Ex Superhub in Memphis, Tennessee – all next to nation's most traveled river, the Mighty Mississippi.
It gets better. This site is in the center of the country, only a tank of gas away from one-third of the nation's population, and within overnight truckload delivery of more metro markets –152, to be exact – than any other supersite in the country.
The site at Marion was recently under serious consideration by Toyota Motor Manufacturing, which narrowed its national search to Marion and San Antonio before choosing Texas in order to take advantage of that state's giant truck market. But Toyota senior vice president of North American operations, Dennis Cuneo, called the site one of the best company officials had ever seen.
Kay Brockwell, director of economic development in Marion, agrees. "We have advantages at this site that you just don't find all in one place," she said. "Interstate access, rail access, a single-owner supersite wthin a huge industrial district in a major metropolitan area, with an international airport and one of the nation's busiest river ports all within a 20-mile circle. You won't match that anywhere else in the country."
The Transportation Advantage
Trucking
Memphis, the "Crossroads of America," is also the trucking capital of North America. More metro markets can be reached overnight from Memphis than from any other city in the United States.
Interstate 55, connecting Canada to New Orleans, crosses Interstate 40, the "Backbone of America," that connects the East and West Coasts, just two miles from the Marion supersite. Only 130 miles to the west is Interstate 30, connecting Montreal to Mexico. Planned Interstate 69 will provide an additional northeast/southwest corridor, connecting from Canada to Mexico.
Railways
All five Class One railroads in the U.S. are located within 10 miles of the site. Union Pacific and Burlington Northern Santa Fe already have direct site access. Canadian National/Illinois Central, CSX, and Norfolk Southern have terminals in Memphis and exchange freight with UP and BNSF in Marion, providing single-system shipment to all 48 contiguous states, Alaska, Mexico and Canada.
The nation's largest railroad, Union Pacific, has a state-of-the-art, 600-acre intermodal terminal that forms the northern boundary of the industrial park. The third largest rail center in the country, it now operates at 80 percent of its capacity, handling about 300,000 tractor-trailers each year. UP plans to expand this highly automated and computerized center in the future. Burlington Northern Santa Fe, the second largest railroad in the country, is three miles east of the park. It is prepared to build a spur to the site and already has an intermodal terminal with plans for a larger one. BNSF presently has trackage rights on the UP line to serve the industrial park.
River
The Mississippi River, the largest commercial waterway in North America, is only 10 minutes from the site, providing access to 40,000 kilometers of navigable waterways. U.S. Customs considers Memphis one of the fastest-growing ports in the country. Along with the Memphis slackwater harbor, there is a deepwater channel port at West Memphis, 10 miles south of the site.
Air
The Memphis International Airport is just 20 minutes away. Ranked as the world's busiest cargo airport, the Memphis International Airport is the home to Federal Express's main hub and is one of Northwest Airline's three major hubs.
Just two minutes from the site is the West Memphis Municipal Airport, with a 6,000-ft. runway that can accommodate corporate jets.
Other Ingredients
Potential Workforce
Marion is in the western portion of the Memphis, Tennessee, MSA. Within a 100-mile radius there are 2.3 million people, including a civilian labor force of 1.1 million. Although the unemployment rate in Arkansas has been below the national average since October 2001, the counties around Marion have a higher rate, so there is ample labor available. Arkansas is a right-to-work state, with no closed shops.
Quality of Life
Big-city life in Memphis and small-town charm in Marion make for a winning combination, especially when the cost of living for both cities is well below the national average. Marion is within an hour's drive of a dozen Arkansas, Tennessee and Mississippi state parks and recreational areas, as well as Beale Street, Mud Island and Elvis Presley's Graceland in Memphis. Southland Greyhound Park in West Memphis is the nation's largest greyhound racing track. World-renowned hospitals in Memphis complement the excellent health care in Marion.
Marion's public school system is one of the top-ranked systems in Arkansas, serving about 3,200 students in grades K-12. Community activities include the annual Esperanza Bonanza festival, held on the first weekend of May, which draws about 20,000 visitors and is a past winner of the Arkansas Community Development Award. It is held at the city's new recreation complex, a multi-million dollar, 100-acre facility presently in its second phase of development.
Marion's population has doubled to almost 10,000 in the past 10 years, and more than half its housing stock is less than 15 years old. The average new home price is $130,000.
Business Climate
Arkansas was recently named No. 1 in the South in both overall business climate and in cost of doing business. The spirit of cooperation among local and state leaders has crossed the river to include a close partnership with Memphis economic developers.
In the 2003 legislative session, the Arkansas Legislature approved new economic development incentives for industries locating in the state, following the recommendation of a Fluor Global Location Services study commissioned two years ago by the general assembly.
Again quoting Toyota's Cueno, "We were very impressed with the potential site in Arkansas, the transportation infrastructure, the workforce, and the incredibly positive attitude of the state." The spirit of cooperation among local and state leaders has been enhanced by a close partnership with Memphis economic developers.
Infrastructure
The Marion supersite is ideal, flat and cleared, above the 100-year flood plain with less than 1 percent wetlands and no environmental hazards. Its only use has been for agriculture, but it lies within a nine-square-mile area which has been designated solely for industrial development. Initial water and sewer are already in place; a high-voltage electrical line is onsite, and other infrastructure is easily extendable. The fast-track permitting process allows for swift local building and operational permits. All utilities are in place including fiber-optics and ample bandwidth.
Education
There are 13 colleges in a 50-mile radius that provide a workforce-applicable curriculum. Mid-South Community College, one of Arkansas' two fastest-growing two-year institutions, is located two miles from the site and offers a wide range of customized training program that are individually designed for local businesses and industries.
The Marion/West Memphis site has all the ingredients for the next automobile super projects. The manufacturer who chooses this location will be able to build for less, deliver for less and sell to more people. In short, it's the ideal place to increase market share and maximize profits.
We'd like to share our recipe with you. Call Kay Brockwell, director of economic development in Marion, at 870-739-5414, or Joey Dean with the Arkansas Department of Economic Development at 1-800-ARKANSAS, and sample what we have waiting for you in Arkansas.
Also, be sure to visit these Web sites:
* www.marionarkansas.org
* www.1-800-ARKANSAS.com
* www.cityofmemphis.org
You'll be glad you did.
About the Author