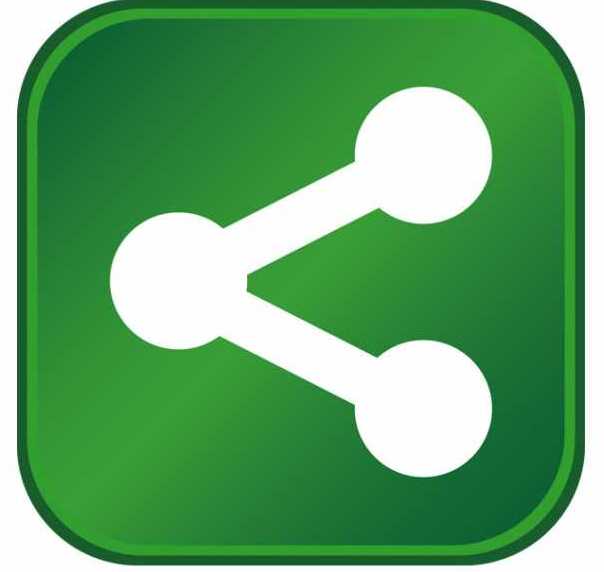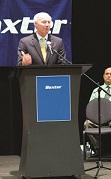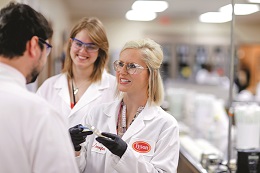 Arkansas is committed to biosciences. The Arkansas Economic Development Commission's Division of Science and Technology is the driving force behind the commercialization of job-creating research. The division's primary objective includes the development of the infrastructure needed to support the state's groundbreaking research in fields such as biosciences and medical devices. This research is leading the way in successfully launching vibrant entrepreneurial and innovation companies.
While the majority of the bioscience companies in Arkansas are small research and testing laboratories that employ between one and 10 people, the state has a significant base of industries and research laboratories involved in agricultural-related bioscience, a growing biomedical base and a major employer in medical equipment and supplies.
Agricultural biosciences in Arkansas include Riceland Foods, the world's largest miller and marketer of rice and Tyson Foods, the world's largest producer of protein products including chicken, beef and pork. Tyson operates a food-safety laboratory near its Springdale headquarters, which provides the latest technology in food testing and research. In 2015, Tyson completed a $5.2 million expansion to its Springdale laboratory.
Research-related organizations in Arkansas that focus on agricultural bioscience include the U.S. Food and Drug Administration's National Center for Toxicological Research in Jefferson County, which conducts research targeted to develop a scientifically sound basis for regulatory decisions to reduce risks associated with FDA-regulated products. This research is aimed at evaluating the biological effects of potentially toxic chemicals or microorganisms; defining the complex mechanisms that govern their toxicity; understanding critical biological events in the expression of toxicity; and developing methods to improve assessment of human exposure, susceptibility and risk.
In addition, the U.S. Department of Agriculture Dale Bumpers National Rice Research Center in Stuttgart conducts research to help the U.S. rice industry remain competitive in the global marketplace, and the USDA Harry K. Dupree Stuttgart National Aquaculture Research Center conducts research in fish diseases, nutrition and feeds development, chemical registration and water quality management/production systems.
Baxter International Inc., a diversified healthcare company providing renal and medical products worldwide, announced in October 2015 that it is adding approximately 225 full-time employees in its Mountain Home, Arkansas, manufacturing over the next five years.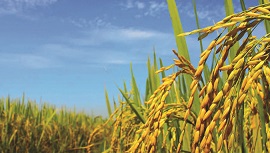 In operation since 1964, Baxter's Mountain Home facility is one of the company's largest plastics and medical device manufacturing plants. The current plant is 550,000 square feet and employs approximately 1,000 people focused on the manufacture of disposable medical products that serve essential healthcare needs of patients globally.
BioVentures is the Technology Licensing Office and the Life Science Business Incubator for the University of Arkansas for Medical Sciences (UAMS). Since its development more than a decade ago, BioVentures has spun off 22 companies through its technologies.
The business incubator program at BioVentures provides critical support to startup companies in the life sciences emerging from UAMS technologies. The incubator provides office and wet lab facilities and a business support infrastructure to enable the startup companies to achieve success in the commercialization of their technologies.
BioVentures receives revenue from the intellectual property developed at UAMS and licensed through the incubator.
UAMS announced in June 2015 that it is developing an entrepreneur-in-residence program. Through the program, UAMS will leverage its faculty and staff members who have successfully launched their own companies.
UAMS also holds its Private Equity Roundtable, which invites venture capitalists from seven states to share their ideas and successes. Others were able to live-stream the conference on the Internet. During the conference, UAMS' most promising startups are presented to venture capitalists.
UAMS is just one of the partners in Little Rock's Technology Park, currently being developed in Arkansas' capital city. The park, which is conveniently located near technology companies and healthcare facilities, will provide a stimulating environment – including facilities, counseling, programming and financing advice. Among the park's other partners are the City of Little Rock, the University of Arkansas at Little Rock, and Arkansas Children's Hospital – all minutes away.
Arkansas's central location makes getting products to worldwide markets easier and more cost-efficient than ever before. When shipping on land, Interstate 40 runs from North Carolina on the east to California on the west and runs straight through the middle of Arkansas. Interstate 30 provides easy access to markets and ports in the southwest, including Texas and Mexico. There is also Arkansas's state-of-the-art railroad infrastructure comprising three Class I systems: Union Pacific, BNSF Railway, and Kansas City Southern Railway. Union Pacific operates major yards in Little Rock and Pine Bluff, along with a locomotive repair facility in North Little Rock. Arkansas also has 22 smaller railroads operating over its more than 2,700 miles of track.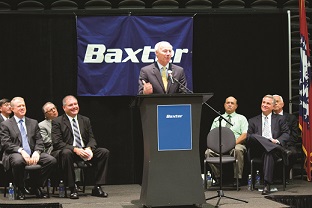 If other modes of distribution are preferred two major commercial airports in Central and Northwest Arkansas as well as the commercial passenger service are available at six regional airports throughout the state. And a network of water transportation along the Arkansas River contains ports in Little Rock, North Little Rock, Pine Bluff and Fort Smith in addition to Mississippi River terminals in Osceola, West Memphis and McGehee.
Note that there are several available sites in the state, ranging in size from as little as 10 acres to more than 10,000 acres. Arkansas has more than 500 available buildings which range from 2,423 square feet to 1.4 million square feet.
Employers throughout the state consistently give favorable ratings to Arkansas workers for their work ethic, skills, productivity and low turnover rates. Recruiting quality, reliable workers to meet a business' sneeds rarely presents a problem. Arkansas's labor force is nearly 1.5 million strong and projected to grow 6.98 percent between 2008 and 2018. The state's focus on strengthening STEM education from kindergarten through college will ensure a quality workforce for decades to come.
From cash rebates to community grants, Arkansas offers a wide range of incentives, grants and financing options. The Arkansas Economic Development Commission helps to find the incentive that best meets a business's needs. 
About the Author