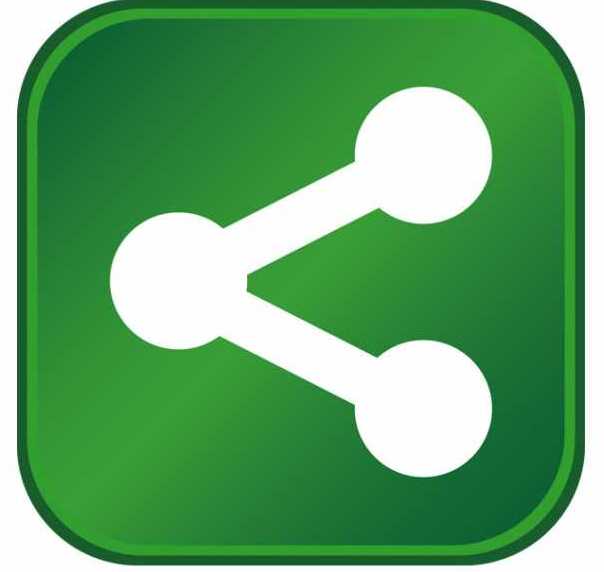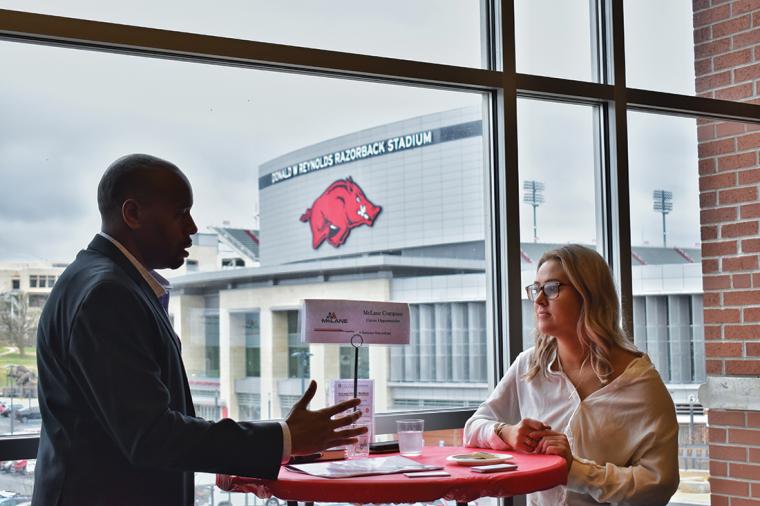 Delivering products to customers around the world when they need them is the goal of every business, but no state delivers quite like Arkansas. From early stage startups to the world's largest company, Arkansans know how to succeed in the global marketplace, and supply chain management is a key part of that.
Arkansas has a unique advantage in supply chain management thanks to its central location and comprehensive transportation infrastructure. Arkansas is home to two transportation/logistics companies on the Fortune 1000 list: J.B. Hunt Transport Services Inc. and ArcBest International Inc.
A Top-Ranked Supply Chain Education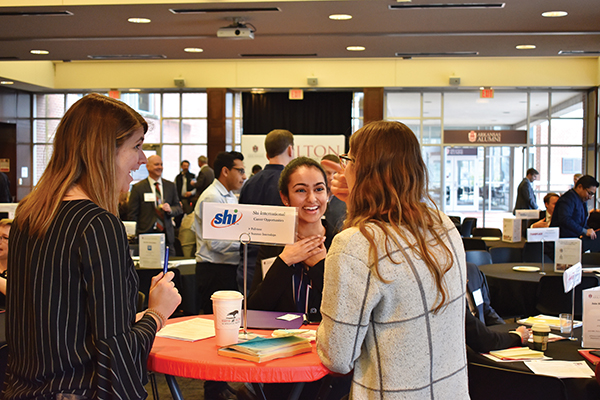 Supply chain management degrees are offered at universities throughout the state, but Arkansas is the only state that can claim the top-ranked program in the nation by leading global research firm Gartner. Students at the University of Arkansas' Sam M. Walton College of Business learn the foundations of supply chain management through an integrated curriculum model designed around an experiential lab that allows students to gain knowledge and skills through industry project-based courses, internships, industry case competitions and global studies abroad. The rankings are released every two years, and the University of Arkansas won top honors in both 2020 and 2022, attracting the best and brightest business students from around the country, as well as the Council for Supply Chain Management Professionals, which announced that it will locate is new hall of fame near the campus in Rogers, Arkansas. In 2022, the university announced that it will offer an online Master of Science degree in supply chain management through a partnership with the university's Global Campus. The program began this past fall and is available to both full- and part-time students to accommodate working professionals.
The University of Arkansas is also establishing itself as a leader in smart mobility. A grant from the Walton Charitable Support Foundation is supporting pilot research studies of autonomous, electrified, interconnected and shared vehicles and their use in traditional supply chains, travel and work. The grant is also funding industry and peer benchmarking, content marketing and education and workforce development planning. Leading the efforts is Heather Nachtmann, associate dean of engineering and holder of the Earl J. and Lillian P. Dyess Endowed Chair in Engineering.
In fact, Northwest Arkansas, with its access to university research and global companies, is the hub of the state's supply chain management industry. Currently, more than 300 Fortune 500 companies have a presence in Northwest Arkansas.
Plug and Play, a global innovation platform, operates a supply chain and logistics accelerator program in Northwest Arkansas where it brings innovative startups from around the world to Arkansas where they are matched with large corporations including Walmart, Tyson Foods and J.B. Hunt. The effort, supported by the Walton Family Foundation, the Arkansas Economic Development Commission and founding corporate partners J.B. Hunt, Tyson Foods and Walmart, is coordinated locally by the Northwest Arkansas Council.
Plug and Play works with participants from the region to identify key industry challenges in supply chain and logistics. Once identified, Plug and Play then seeks out the best startups to help develop solutions to these key challenges. The program includes two cohorts of 10 companies each year and features workshops, mentorship sessions and summits that bring innovation, business development and investment opportunities to Northwest Arkansas. The accelerator will focus on supply chain optimization, blockchain, last-mile delivery, warehouse automation, IoT sensors, predictive analytics, machine learning and more.
A grant from the Walton Family Foundation will support the entrepreneurial education and training curriculum for accelerator participants, as well as support community events and mentoring workshops.
Research and Development for Logistics
SupplyPike is a Northwest Arkansas company that began by offering a digital supply chain management platform for consumer-packaged goods, one of the state's largest economic drivers. Before beginning its start-up phase, SupplyPike served as the research-and-development arm within CaseStack, a private equity-backed, cloud-based logistics company. Within five years, the company grew to more than 130 employees. The group's primary aim is to create new and innovative ways to solve problems in logistics and supply chain management by building automation software that helps retail suppliers fight deductions, maximize cash flow and increase productivity. The platform provides visibility and control of the entire product journey, allowing users to work fluidly in a cross-vertical platform. SupplyPike counts among its clients suppliers for both Walmart and Amazon. Due to rapid growth, the company recently had to move from its 5,000-square-foot office into new offices with more than 12,000 square feet.
Transportation leader J.B. Hunt recently announced that it is working with Convoy and Uber Freight to create the Scheduling Standards Consortium to address supply chain challenges in the transportation industry. They plan to tackle these challenges by establishing the industry's first formal set of appointment scheduling application programming interface (API) standards. Their objectives include to define an API standard for sharing scheduling information, implement the standard interfaces to enable integrations in existing systems, and advocate for the standard across the industry.
Economic Assets Combined with Top-Notch Quality of Life Factors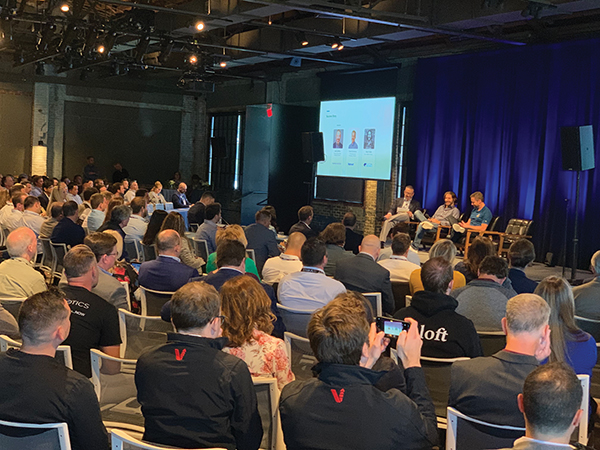 With its diverse economy, pro-business attitude and breathtaking quality of life, Arkansas offers an unparalleled lifestyle. Businesses enjoy a skilled workforce, state and local leaders who are ready to provide assistance, and an array of cultural and outdoor opportunities. Outdoor lovers can fish, hunt, kayak, bike and much more throughout Arkansas. Arkansas is home to 52 state parks, 13 major lakes, three national forests and approximately 1,000 miles of biking trails – all waiting to be discovered and enjoyed by new residents.
And, Arkansas has been a leader in manufacturing for almost 70 years. Considered by many to be the backbone of the state's economy, manufacturers in Arkansas account for 14.75 percent of the total output in the state, employing 12.66 percent of the workforce. Total output from manufacturing was $21.85 billion in 2021. There were 163,000 manufacturing employees in Arkansas in December 2021, with an average annual compensation of $66,795.33.
Supply chain management is crucial for the state's manufacturers to get products to customers quickly and easily and keep the economy strong and businesses' bottom line stronger.
When Tractor Supply Company selected Arkansas for its $120 million distribution center last year, the company noted how the new center would be a vital link in its supply-chain strategy. Among the reasons for selecting Arkansas was a combination of the state's deep history in manufacturing and its growing presence in technology. This combination leads to opportunities for all businesses – not just Tractor Supply — to utilize Arkansas' intermodal distribution network to get raw materials to their final destinations with lower costs and fewer supply chain issues.
Whether you lead a supply chain company or a business that needs to optimize its delivery system, Arkansas is a great state for business and pleasure. A prime location, low costs of doing business and beautiful outdoor amenities make Arkansas an increasingly popular location to live and work. Arkansas has fewer bureaucratic burdens that hinder startup, relocation and expansion processes. The Arkansas Economic Development Commission, a division of the Arkansas Department of Commerce, established a "single point of contact" system to help prospective businesses make the move to Arkansas easier. AEDC's Business Development team acts as a liaison between companies, communities and other stakeholders to ensure the site selection process is streamlined and successful. For more information about doing business in Arkansas, visit www.ArkansasEDC.com. T&ID
About the Author