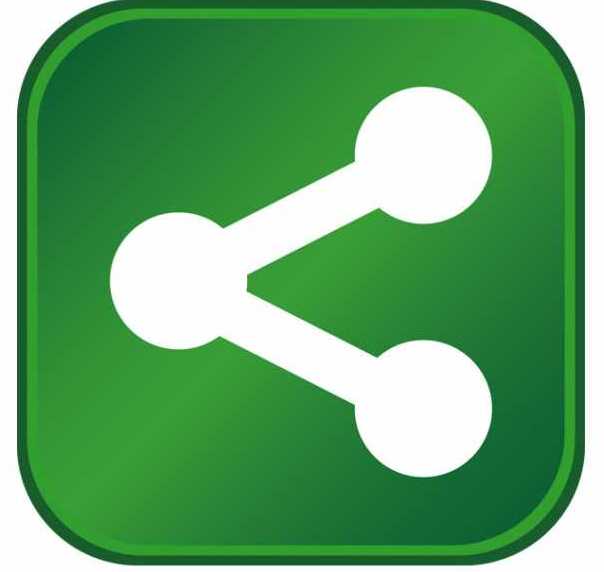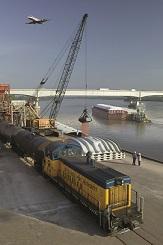 Arkansas favors bold leaders and entrepreneurs who are looking for innovative ways to build their companies in a location dedicated to meeting unique needs.
Arkansas knows how to take small entrepreneurs and turn them into the next big thing. Its business tools help businesses grow and succeed. Just look at the seven homegrown Fortune 500 companies headquartered in the state: Dillard's, JB Hunt, Murphy Oil, Murphy USA, Tyson Foods, Windstream and Walmart Stores – the world's largest retailer. They are among more than 100 Fortune 500 parent firms with facilities in Arkansas.
Arkansas's central location makes getting products to worldwide markets easier and more cost-efficient than ever before. Interstate 40 is the major east-west thoroughfare reaching from North Carolina to California that runs through Arkansas. Interstate 55 links eastern Arkansas to St. Louis and Chicago to the north and New Orleans to the south, while Interstate 30 connects Arkansas with markets to the southwest, including Texas and Mexico.
The state helps companies feel at home in one of several available sites ranging in size from as little as 10 acres to more than 10,000 acres. In addition, Arkansas has more than 500 available buildings which range from 2,400 square feet to 1.4 million square feet.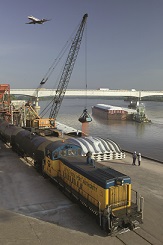 To help today's generation of bold leaders, the Little Rock Technology Park, under development in the state's capital city near technology companies and healthcare facilities, will provide a stimulating environment – including facilities, counseling, programming and financing advice. Among the park's partners are the City of Little Rock as well as the University of Arkansas for Medical Sciences, the University of Arkansas at Little Rock and Arkansas Children's Hospital – all minutes away.
The Arkansas Regional Innovation Hub provides a network of resources, programs and educational opportunities to develop emerging talent. Partners include EAST Initiative, the Delta Regional Authority, Kiva Zip, the Arkansas STEM Coalition, Arkansas Science and Technology Authority and Arkansas Manufacturing Solutions.
Employers throughout the state consistently give favorable ratings to Arkansas workers for their work ethic, skills, productivity and low turnover rates. Arkansas' labor force is nearly 1.5 million strong and projected to grow 6.98 percent between 2008 and 2018. The state's focus on strengthening STEM education from kindergarten through college will ensure a quality workforce for decades to come.
Arkansas has strong historical ties to both agriculture and advanced manufacturing, uniquely positioning the state as a growing leader in food manufacturing and biosciences.
Nearly 50,000 people are employed in the food manufacturing industry in Arkansas. The state is the nation's top producer of rice, No. 2 producer of broilers, No. 3 producer of catfish, and the fifth-largest producer of sweet potatoes. Thus, it should come as no surprise that agricultural and biomedical biosciences are a bourgeoning industry in the state.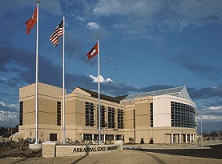 Arkansas's agricultural biosciences sector includes companies such as Riceland Foods, the world's largest miller and marketer of rice, located in Stuttgart, and Tyson Foods, the world's largest producer of protein products including chicken, beef and pork. Tyson operates a food-safety laboratory near its Springdale headquarters, which provides the latest technology in food testing and research.
Research-related organizations in Arkansas that focus on agricultural bioscience include the U.S. 
Food and Drug Administration's National Center for Toxicological Research in Jefferson County, which conducts research targeted to develop a scientifically sound basis for regulatory decisions to reduce risks associated with FDA-regulated products. In addition, the U.S. Department of Agriculture Dale Bumpers National Rice Research Center in Stuttgart conducts research to help the U.S. rice industry remain competitive in the global marketplace, and the USDA Harry K. Dupree Stuttgart National Aquaculture Research Center conducts research in fish diseases, nutrition and feeds development, chemical registration and water quality management/production systems.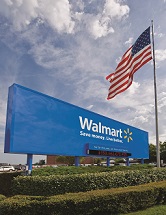 The Arkansas Biosciences Institute is an agricultural and medical research consortium dedicated to improving the health of Arkansans. Scientists with the five-member organizations (Arkansas Children's Hospital, Arkansas State University, the University of Arkansas Division of Agriculture, the University of Arkansas at Fayetteville and the University of Arkansas for Medical Sciences) support and further agriculture and biomedical research in Arkansas by:
Providing pilot funding to investigators, which is used to generate preliminary data for extramural funding proposals. Extramural funding helps expand research programs, and since its inception ABI-related extramural funding has totaled more than $258 million.

Supporting core laboratory facilities, which are centralized laboratories specialized in experimental services. These facilities would often be too costly for an individual investigator.

Spurring economic development in the state by creating new jobs and bringing researchers to Arkansas. ABI funding has been used to help recruit more than 85 experienced research scientists to Arkansas.
The University of Arkansas for Medical Sciences (UAMS), a research university that houses the state's only medical school, teaching hospital, graduate school and six centers of excellence and institutes, transforms cutting-edge research findings into new identification, treatment and prevention methods for cancer, infectious diseases, imaging, substance abuse and behavioral problems. UAMS Arkansas BioVentures and its Technology Licensing Office translate UAMS research into products that benefit human health. BioVentures offers companies access to university resources, both at UAMS and at the University of Arkansas at Little Rock, and a business incubator facility.
As you can see, there is a lot going on in Arkansas.
About the Author