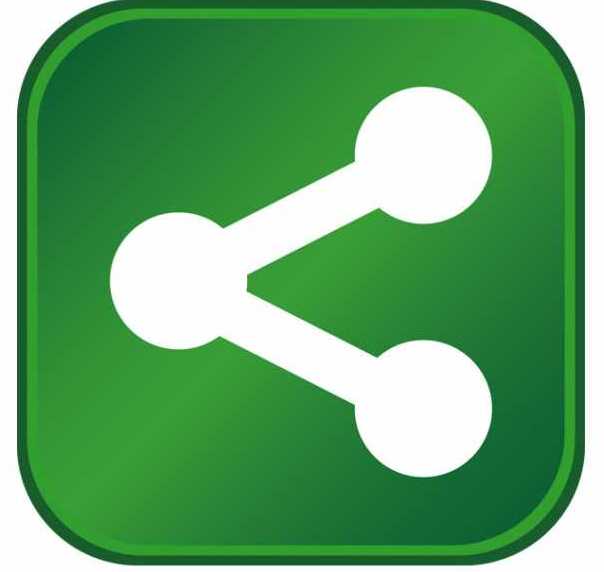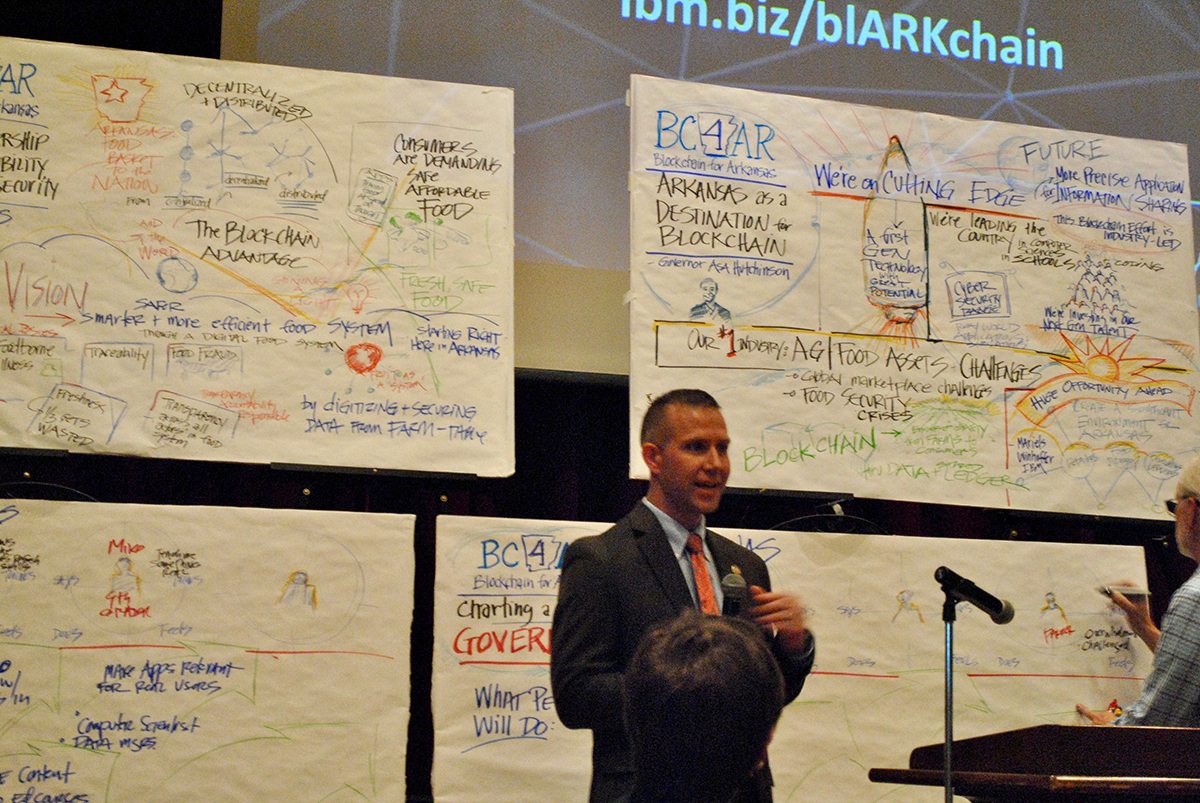 From food safety to food insecurity, blockchain is revolutionizing the food and beverage industry, and no place is this more evident than in Arkansas. Companies in Arkansas are exploring the benefits of using blockchain to reduce food waste and create a traceable system for greater transparency and safety for customers.
In June 2018, Gov. Asa Hutchinson partnered with IBM to host the Blockchain Technology Summit in Little Rock. The summit gathered blockchain technology leaders as well as those in agriculture, technology and other fields to create a blockchain initiative known as BC4AR (Blockchain for Arkansas). This state initiative has the potential to improve the delivery of goods and services in a full range of activities, but especially the food industry. This new technology will revolutionize the way businesses and distributors function across Arkansas and the nation.
The food industry has long needed a system that can effectively protect and inform both consumers and producers. With blockchain technology, people can have access to instantaneously updated information that can accurately inform consumers of food recalls. Customers can also verify other information, ensuring the food is properly labelled as organic, non-GMO, etc.
In terms of food and beverage industry trends, Arkansas has a history of leading supply chain technologies, and the state is proving no different in regard to blockchain. Grass Roots Farmers' Cooperative, a livestock co-op based in Clinton, Ark., began testing product tracking using blockchain in 2017, putting the state at the forefront of implementing this technology.
The accurate tracking possible with blockchain technology has the potential to reduce foodborne illnesses as well as food waste, and to lead to better use of surplus food. It also will accelerate the ability to recall a retail product and determine its point of origin.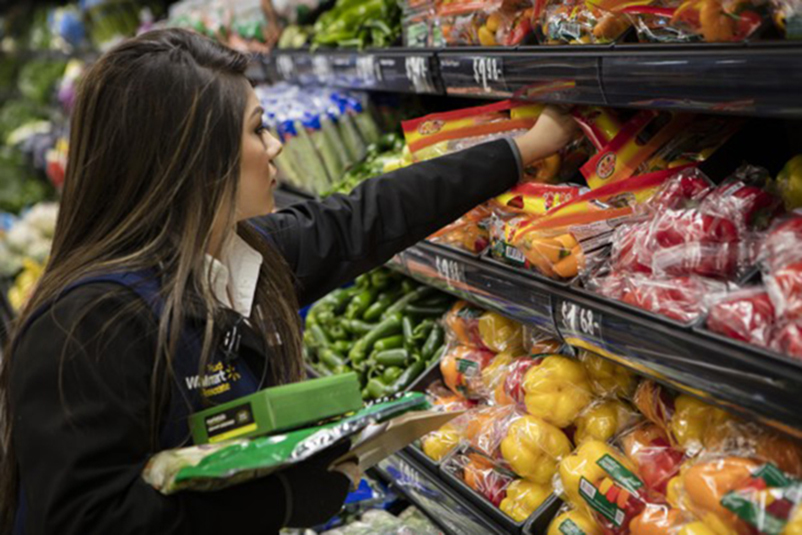 The Costs of Wasted Food
Reports indicate up to 40 percent of food grown, processed and transported in the U.S. is never consumed, yet one in eight Americans suffers from food insecurity. The average four-person family loses $1,500 a year on food they purchase but discard or don't eat, often due to forgetfulness or fear of spoilage. In manufacturing and packaging, food waste costs corporations an estimated $2 billion each year—and about $15 billion for farmers—while dumping an estimated 52 million tons in landfills.
The impact of food waste is social, environmental and economic—children and elderly are going hungry, natural resources are being squandered and ever-rising costs of food affect both businesses and consumers.
However, several Arkansas food and beverage industry leaders are taking steps to eradicate food waste, from changing policies and logistics, to rethinking how to use previously discarded foodstuff.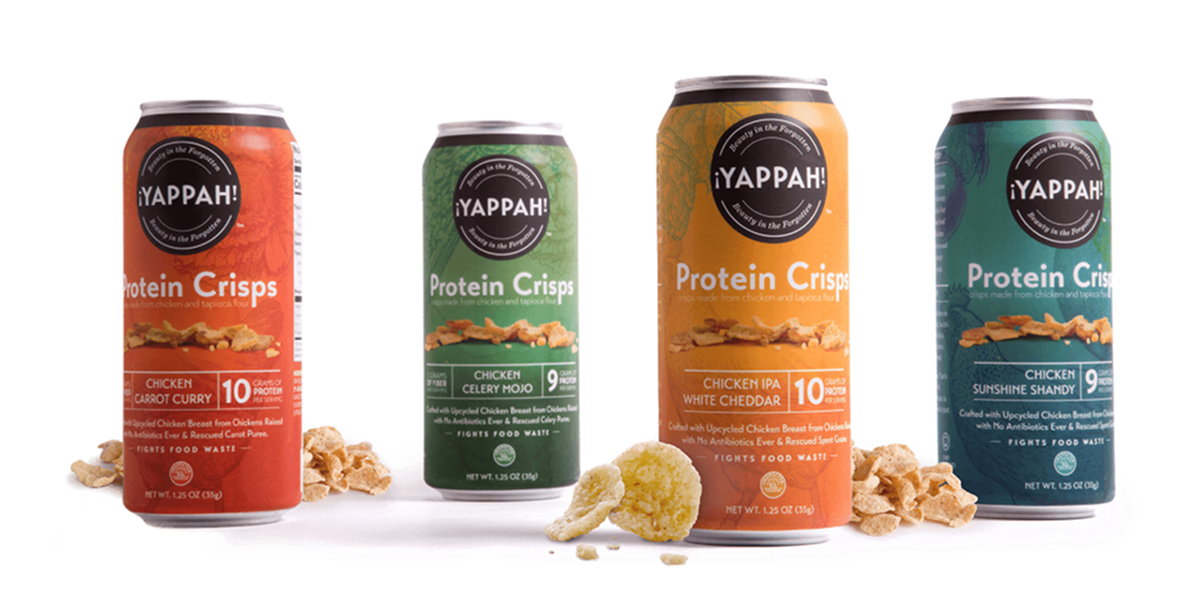 Tyson Foods, for example, launched bite-sized crisps "¡Yappah!" in late 2018, made from upcycled chicken breast, rescued carrots and celery puree from juicing or malted barley from beer brewing. Founded in Springdale, the world leader in poultry and beef is dedicated to seeking new ways to make more and better food while helping to build a more sustainable food system, all while encouraging consumers and partners to rethink how food impacts society. The ¡Yappah! brand also seeks to address global food challenges, including food waste and insecurity.
The snacks have 8 to 10 grams of protein and come in four flavors: chicken celery mojo, chicken carrot curry, chicken IPA, and white cheddar and chicken sunshine shandy beer. They're also packaged in recyclable aluminum cans.
Bentonville-based Walmart has introduced Eden technology, which focuses on tracking the freshness of produce as it travels from farm to wholesaler to retailer to table. Sensors measure and report temperature, moisture and metabolite data, which is then converted to carton-level freshness and shelf life assessment using FDA standards, among other data.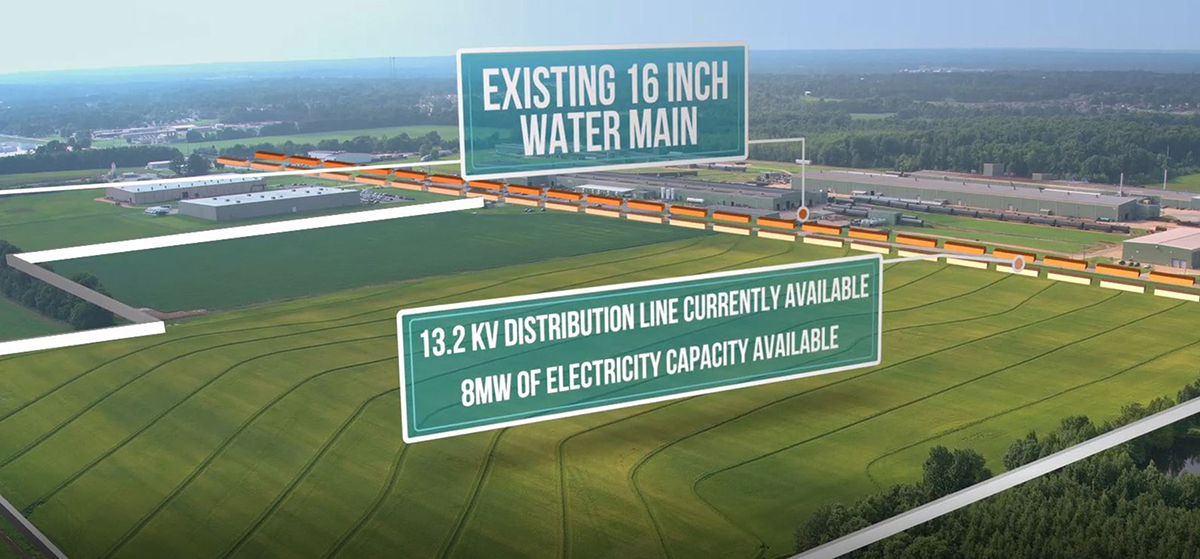 For example, bananas travel from seven Latin American countries to some 4,000 Walmart grocery stores in the U.S. When placed in a container truck, the sensor system would determine if a shipment of fruit should be rerouted to a closer store to optimize freshness for consumers. Walmart seeks to eliminate $2 billion in waste over the next five years and has already prevented $86 million in waste by using Eden in 43 of its distribution centers.
The bottom line when it comes to food waste reduction: Efficient, cost-effective companies are best positioned to grow, deliver affordable products to consumers, create jobs and support their communities. Food waste management as practiced by several Arkansas food and manufacturing industry leaders is not only saving money and resources, it's making a difference in the lives of U.S. citizens and people around the globe.
Food and beverage companies wanting to locate new and expanding facilities will find everything they need in Arkansas. Arkansas has a history in manufacturing dating back more than half a century, when then Gov. Winthrop Rockefeller established the Arkansas Industrial Development Commission. Today, the focus is on advanced manufacturing.
That history has led to a new initiative that ensures the states' communities are ready for new challenges and investment.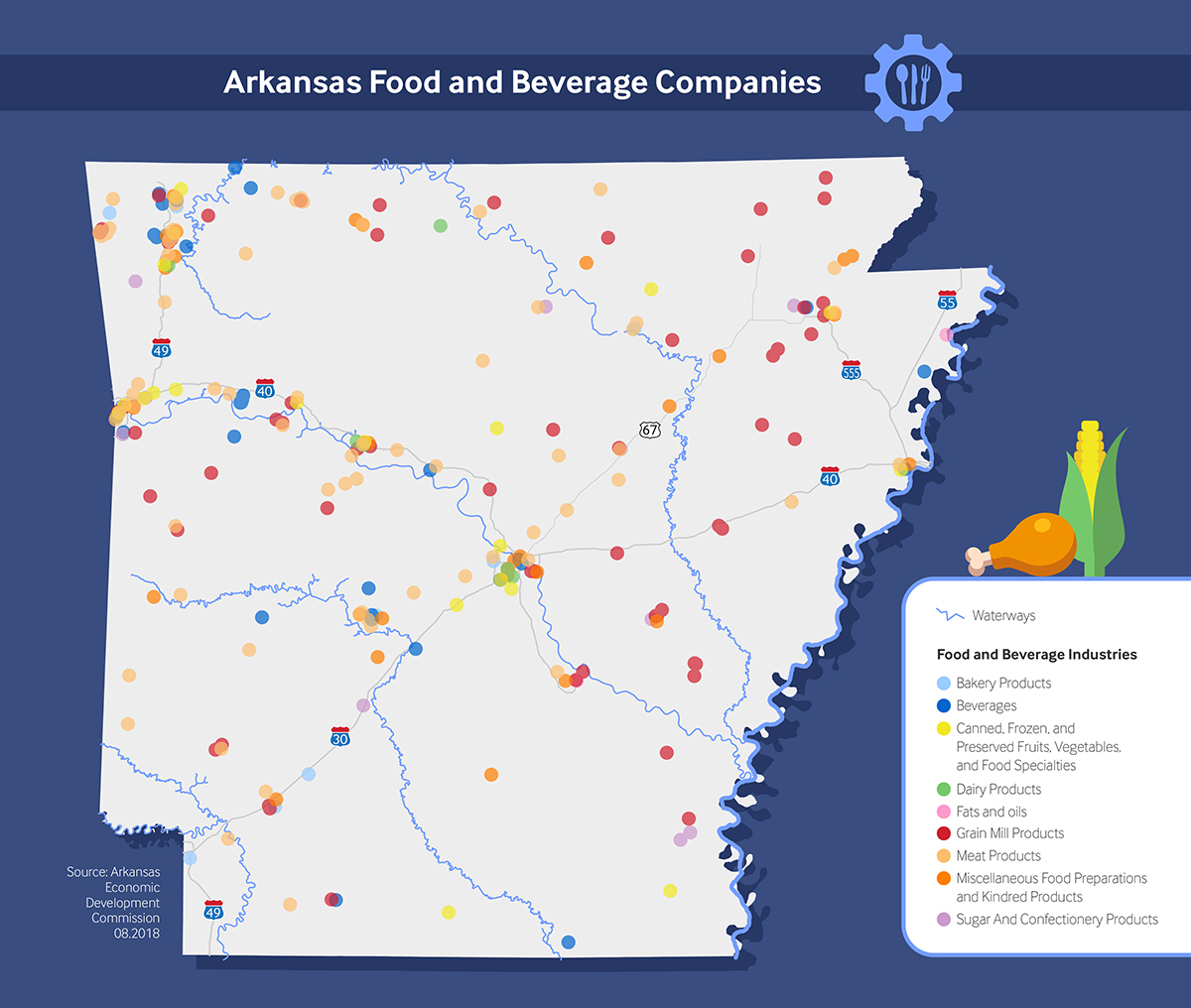 Competitive Communities Initiative
Launched in March 2018 through the Arkansas Economic Development Commission (AEDC), the Competitive Communities Initiative evaluation provides tools to help communities identify ways they can be more competitive with regard to their economic development organizational structure, their economic development funding, their workforce and their product readiness. Communities will receive the "Competitive Community" designation upon completion of the criteria.
The initiative is the result of a strategic plan after learning from communities, site selection consultants, utilities and partners.
Best practices in the field of economic development were used to determine the standards for the Competitive Communities Initiative. A structured and funded economic development organization is imperative, whether it's focused on a particular town or a whole county, with a strong chamber of commerce partnership. Additionally, there must be a skilled workforce ready to fill jobs and a pipeline of ready workers in the future. Finally, sites should have appropriate infrastructure fit for purpose, according to the size of the community and targeted industries, or have a plan to provide utilities to the site.
The evaluation of a particular community begins with a commitment to complete within 45 days an initial questionnaire detailing existing workforce, available and shovel-ready sites, funding sources and information from the community's economic development organization.
A team of evaluators within AEDC and its partners uses the information to help communities better understand any gaps or weaknesses that could negatively affect economic growth. With assistance from all stakeholders, communities can begin creating an action plan to improve areas that are lacking in their economic development efforts. Once the four pillars are up to standard, a community will be designated through the program as a Competitive Community.
Communities throughout Arkansas are excitedly embracing the program. To learn more about the Competitive Communities Initiative, including a list of available buildings and sites, visit www.ArkansasEDC.com/community-development.
Bring Your Business to Arkansas
With low industrial electric costs, one of the nation's lowest costs of doing business, and a central location in the midst of an intricate intermodal system of roads, rails, water and air, Arkansas has many advantages for manufacturers wanting to produce and distribute products quickly and efficiently at the lowest possible costs.
For more information, contact Business Development Manager Bentley Story at the Arkansas Economic Development Commission at bstory@arkansased.com or 501-682-7384.
Let the business development staff at AEDC show you how easy it can be to grow your business in The Natural State. T&ID
---
Incentives-at-a-Glance
BASIC BUSINESS TAXES:
Arkansas Corporate income tax is a graduated rate applied to the Arkansas Net Taxable Income (NTI) as follows:
• First $3,000 of NTI – 1 percent
• Next $3,000 of NTI – 2 percent
• Next $5,000 of NTI – 3 percent
• Next $14,000 of NTI – 5 percent
• Next $75,000 of NTI – 6 percent
• Over $100,000 of NTI - 6.5 percent
CORPORATE FRANCHISE TAX:
• Domestic – 0.30 percent of proportion of subscribed capital stock employed in state.
• Foreign – 0.30 percent of proportion of capital stock representing property owned and used in business transactions in the state; minimum, $150.
BUSINESS INCENTIVES:
Financing:
• Industrial Revenue Bonds
• Bond Guaranty Programs
• Economic Infrastructure Fund
• Small Business Loan Program
• Seed Capital Fund
• Arkansas Capital Corporation
• Venture Capital Investment Fund
• Arkansas Risk Capital Matching Fund
• Amendment 82
Investment and Job Creation Incentives:
• Advantage Arkansas (income tax credit)
• Tax Back (sales and use tax refund)
Discretionary Incentives:
• Create Rebate Program (payroll rebate)
• ArkPlus (income tax credit)
• Targeted Businesses (sellable income tax credit)
• Equity Investment Tax Credit (sellable income tax credit)
• Quick Action Closing Fund (state grants)
About the Author