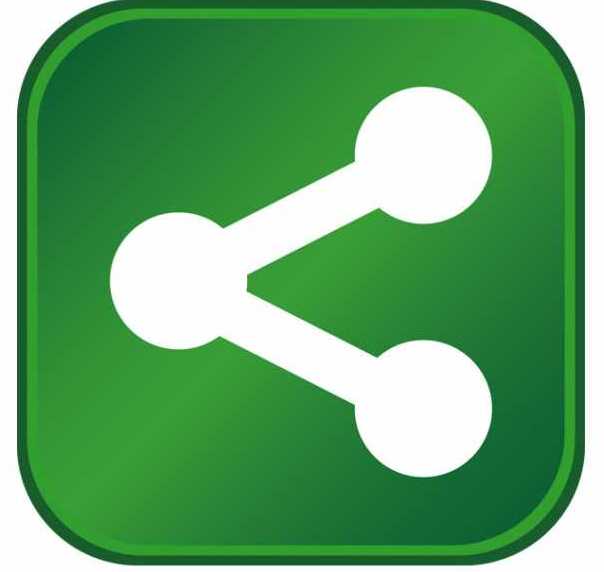 Automotive Sector
Toyota took a hard look at a super site in eastern Arkansas when deciding where to locate its new truck plant. The Tundra went to Texas, but Arkansas went to the front of the line for future prospective auto assembly plants and other auto-related companies.
• Japan-based DENSO opened its new $34 million green field plant in Osceola in May 2004. The 217,000-square-foot, state-of-the-art factory turned out its first heavy-equipment radiators in October and began production of car air conditioners in early 2005. By 2008, DENSO anticipates a workforce of 500 people.
• Locating adjacent to DENSO is a supplier, Systex Products Arkansas, which will produce plastic injection-molding parts for the automobile HVAC systems. Systex expects to employ up to 40 people and will invest $12.5 million in the new operation by 2006.
• In nearby Wynne, Sakae Riken Kogyo announced Eakas Arkansas will manufacture interior and exterior automotive parts such as door handles and mirrors. The company will start production in mid-year 2006 with an estimated 75 employees and anticipates an eventual workforce of 250. The company's initial investment will be $15 million, and it will begin construction of its 109,000 square-foot plant in the spring of 2005.
• In July 2004, one year after the DENSO announcement, Hino Motors Manufacturing U.S.A. celebrated the official groundbreaking of its new North American manufacturing facility in Marion, where it will produce parts for Toyota vehicles. The $160 million, 400,000-square-foot facility will provide about 280 quality jobs. Hino is an industry leader in Japan and has held the top position in the Japanese market for medium- and heavy-duty diesel trucks for 30 years.
Recent expansions in Arkansas' automotive sector include Mid-South Manufacturing in Marked Tree, Superior Industries in Rogers and Fayetteville, Champion Parts in Hope and Cooper Tire in Texarkana.
A consortium of four two-year colleges in east Arkansas is developing training programs for the automotive industry, with extensive leveraging of resources to serve this new cluster of companies, as well as the additional ones that are expected.
Customized technical and management assistance is available through Arkansas Manufacturing Solutions, a program of the Arkansas Science & Technology Authority and an affiliate of the National Institute of Standards and Technology Manufacturing Extension Partnership. AMS offers a complete range of services, including lean manufacturing, six sigma and supply chain management systems.
Aerospace
Arkansas' uncongested airspace, clean environment and moderate climate make the state ideal for an aviation-related business. Arkansas' No. 1 export in 2003 was aircraft and spacecraft, placing the state 13th in the nation in this export category.
Approximately 10,000 Arkansans work in aerospace occupations such as aircraft parts and components manufacturing, rocketry, air transportation services, aircraft repair and maintenance, and aircraft refurbishing. An additional 5,000 people work at the Little Rock Air Force Base in a variety of aeronautical vocations.
Associate degrees and certificates in aviation-related training are available at eight different schools throughout the state, featuring in maintenance technology and airframe and power plant maintenance courses that satisfy FAA requirements. Henderson State University offers a bachelor's degree in aviation.
Recent major aerospace expansions range from large companies to small, including American Eagle Airlines, Airborne Nacelle, Dassault Falcon Jet, LaBarge Electronics, Lockheed Martin Missiles, McDonnell-Douglas, Pratt & Whitney and Raytheon.
Dassault Falcon Jet's Little Rock facility is the main service and completion center for all Falcon jets worldwide. Occupying almost half a million square feet, the center is Dassault's single largest facility in the world, employing 1,450 people, about two-thirds of the company's workers. In Little Rock, employees customize interiors, install avionics and paint the corporate jets that are made in France, where parent company Dassault Aviation is based. A new $8 million, 46,000-square-foot hangar was dedicated in June 2004 and another will probably be built soon. Little Rock's standard for delivering Falcons with impeccable quality is unsurpassed in the industry.
Also at Little Rock's Adams Field is Raytheon Aircraft Services. The company recently expanded its Hawker Completion Center, where the final paint and interior work is completed on the super mid-size Hawker Horizon business jet, as well as the current flagship Hawker 800XP mid-sized business jet. At full-rate production, the $16.9 billion company will make 36 Horizons each year. The outstanding level of craftsmanship at the Little Rock facility influenced Raytheon's decision to expand in Arkansas.
The Little Rock Air Force Base is home to the 314th Airlift Wing and the largest fleet of C-130s in the world. LRAFB is the premier C-130 training base in the Department of Defense, training crew members from all branches of the service and the U.S. Coast Guard, as well as from 27 allied nations.
Other examples of the diverse types of aeronautics companies in Arkansas:
Audio International in North Little Rock, the nation's largest independent provider of in-flight customized entertainment and cabin management systems for corporate aircraft.

Universal Asset Management in Walnut Ridge that dismantles commercial aircraft and distributes aircraft parts and components

Lockheed Martin in Camden that makes the PAC-3 missiles used in Iraq

 
Many of Arkansas' 100 airports include well-developed industrial parks. For instance:
Northwest Arkansas Regional Airport (XNA) opened in November 1998 and is among America's newest greenfield airports. Northwest Arkansas, which is home to some of the country's most successful companies, such as Wal-Mart, Tyson Foods and J.B. Hunt Transport, consistently ranks among the top fastest-growing regions in the country. The airport in Highfill (Benton County) offers 1,500 acres ready for development. An adjoining 1,700 acres are available under one ownership.
The Arkansas Aeroplex in Blytheville (Mississippi County), on Interstate 55 between St. Louis and Memphis, covers 3,200 acres, with 1,700 acres dedicated to airfield operations. A former Air Force base, it has six hangars on-site, the largest of which can accommodate a Boeing 767/DC-10. Features include a complete jet engine test cell "Hush House," where jet engines can be safely tested after maintenance or overhaul and several aviation-related maintenance buildings, some with existing like-new equipment, including air compressors, welding shops, avionics repair benches, and sheet metal shops.
The Aeroplex has an all-weather, 11,600-foot concrete runway, complete with Instrument Landing System. The 2.5 million square feet of concrete ramp can handle all cargo or extended aircraft operations. The tower, with its on-site National Weather Service-certified weather observation station (UNICOM 122.7), can handle any flight schedule. Material handling, conferencing, catering, business services, lodging, office space, and an aboveground fuel farm are available.
The Little Rock National Airport (LIT) – Adams Field is the 79th largest commercial service airport in the nation, handling about 2.6 million passengers annually and more than 120 flights a day. During the 1990s, more than $170 million in capital improvements were made at the airport. Eight freight carriers serve the airport, including United Parcel Service, which maintains a large freight hub nearby the LR Airport. The airport offers several available sites including 800 acres adjacent to and within the airport located on Interstate 440, two miles from Interstates 30 and 40, and within one mile of the Little Rock Port on the Arkansas River.
Central Flying Service, located on 63 acres at Adams Field, is one of the nation's largest fixed base operations. It occupies 20 hangars and 525,000 square feet under roof.
Incentives
In November 2004, Arkansas voters overwhelmingly approved an amendment to the state constitution that will help attract super projects. The state can now issue general obligation bonds to build infrastructure, such as rail, roads and water lines, for projects that create 500 jobs and $500 million in investment. The maximum amount of bonds that can be issued is equal to 5 percent of state general revenues during the most recent year– currently approximately $180 million in bonds.
During the 2003 legislative session, Arkansas incentives were changed. They are now based on payroll instead of number of jobs and are determined according to location. In general, companies that qualify for Arkansas incentives include manufacturers in NAICS codes 31-33 and businesses primarily engaged in commercial physical or biological research; office sector, corporate or regional headquarters, and distribution centers. Motion-picture production, computer-related activities, and scientific/technical services businesses are also eligible.
Arkansas' basic incentives:
Advantage Arkansas (income tax credit

Tax Back (sales and use tax refund)

InvestArk (sales and use tax credit)

Create Rebate (payroll rebate negotiated by ADED in highly competitive situations)

ArkPlus (state income tax credit negotiated by ADED in highly competitive situations)

Research and Development (income tax credit)

Targeted Businesses (transferable income tax credit; sales and use tax refund)

Customized Training Incentives

 
For information on doing business in Arkansas, please visit the Arkansas Department of Economic Development website: www.1-800-ARKANSAS.com or call 1-800-ARKANSAS.
About the Author