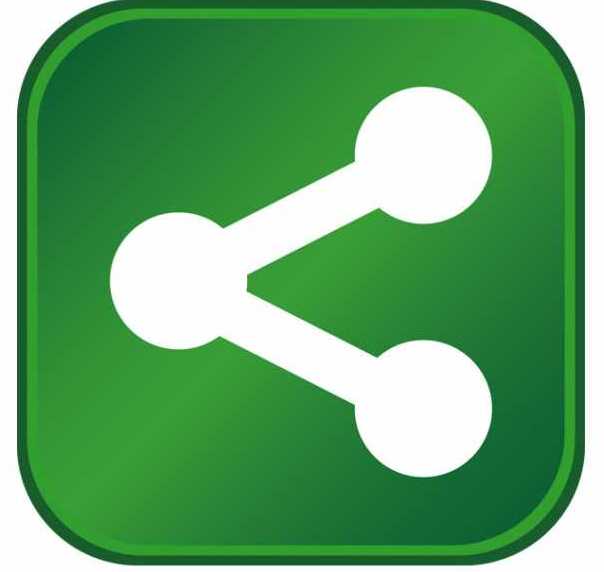 Arkansas' central U.S. location and comprehensive transportation network position the state as a strategic center for distribution. Located within 500 miles of 26 other states and halfway between Montreal and Mexico City, California and the Carolinas, Arkansas is a logistical leader and the mid-point for North American trade.
Transportation costs are a major issue today due to rising fuel prices. Location is more important than ever. This fact was evident when The Infinity Group, based in Mokena, Ill., recently broke ground in West Memphis for the first two of nine 600,000 square-foot distribution centers the company plans to build within the next four years.
Infinity's new complex will be built adjacent to the Union Pacific Intermodal Railport. More than 300,000 tractor-trailers – about 820 a day – are removed from railcars at the UP yard every year. The trailers' contents that are headed for different destinations will be warehoused in the Infinity centers until final distribution. All of the space in the first two Infinity buildings has already been leased – by only seven tenants.
These new centers will mean 2,000 new jobs and a $150 million investment in Crittenden County, just across the Mississippi River from Memphis, Tenn.
West Memphis is also the home of a major Skil-Bosch distribution center. And Scholastic, the global children's publishing and media company opened a 500,000-square-foot warehouse facility in Maumelle, a suburb of Little Rock, in 2002.
Union Pacific's state-of-the-art intermodal facility is located in Marion, 10 miles east of Memphis, where Interstates 40 and 55 converge. The nation's four other Class 1 railroads are also within 10 miles of this intermodal facility. Union Pacific's Arkansas hub at the junction of Interstates 30 and 40 in North Little Rock is home to UP's largest and most modern locomotive repair shop and its second-largest freight car classification yard on the system.
In its 2004 Logistics Quotient™, Expansion Management magazine ranked the country's "Most Logistics Friendly Metros." Seven areas in Arkansas made the list, including two in the Top 100.
ARKANSAS-BASED TRUCKING COMPANIES
J.B. Hunt, a Fortune 1000 company, is the nation's leading transportation provider and largest publicly traded truckload center, serving all 48 contiguous states and major destinations in Canada and Mexico. J.B. Hunt was also ranked fourth in Computerworld Magazine's "Best Places to Work" in 2004. The company has made the list nine out of 11 years.
ABF Freight System Inc., a Fortune 1000 company, serves all 50 states and provides international service to 230 ports in 130 countries through various partnerships. ABF was named Network World's "E-comm Innovator of the Year" in 2001.
FedEx Ground operates a major facility in Harrison, and PAM Transport and USA Truck each serve all 48 contiguous states, Mexico and Canada.
Arkansas-based Fortune 500 companies, Wal-Mart and Tyson Foods, both have major trucking fleets.
More than 1,600 for-hire motor carriers with interstate operations are based in Arkansas. And, more than 93,000 Arkansans are employed in the logistics industries. Transportation sector employment is projected to increase by 19.6 through 2008.
Arkansas continues to improve its logistical advantage:
A billion-dollar program to improve approximately 380 miles of interstate highways will be completed in 2005.

The Northwest Arkansas Regional Airport is one of the nation's newest and fastest-growing airports, is in one of the fastest-growing regions in the country. Close to Wal-Mart world headquarters, it offers 90 flights a day, with non-stop or direct service to 15 destinations.

The Arkansas Aeroplex, formerly Eaker Air Force Base, at Blytheville, has an 11,600-square-foot runway, fiber optic technology and 1.5 million square feet of available facilities.

Ports at Little Rock and Pine Bluff recently completed major improvement projects. They are situated on the Arkansas River, a major navigation system linking Oklahoma and the Mississippi River.
In addition to its ideal location, Arkansas enjoys a low cost of living. ACCRA cost-of-living data for all of Arkansas' reporting locations are below national averages. Industry publications have recently noted that Arkansas has the lowest cost of doing business as well as the overall top business climate in the South.
A right-to-work state, Arkansas also has competitive incentives, as well as cooperative state and local governments. Arkansas is a natural for distribution.
PAVING THE ROAD IN BIOTECHNOLOGY
In Arkansas, we realize that a diverse economy is a healthy economy. While the state has a rich heritage in manufacturing and logistics, great strides are being made in the growing knowledge-based sectors, especially in biotechnology.
The 2003 Consolidated Incentive Act has special provisions to support the life sciences industry. A targeted life sciences business can earn an income tax credit equal to 10 percent of its annual payroll, not to exceed $100,000 a year. Credits may be sold, and the buyer can carry the credit forward for up to three years. Companies also receive a refund for taxable materials, machinery and equipment purchases. The incentive can be combined with a 33 percent research and development income tax credit that may also be sold within one year. There are also incentives for non-targeted life sciences companies. These incentives build upon a venture capital fund of funds created in 2001 to specifically support the life sciences industry.
The Arkansas Biotechnology Association is a coalition of science, government and business that includes biomedical facilities, food and agriculture companies, research institutions and federal laboratories.
The University of Arkansas for Medical Sciences (UAMS) is the cornerstone of Arkansas' medical biotechnology research. UAMS's Biomedical Biotechnology Center administers Arkansas Bioventures, a technology-business incubator program. Since 1994, researchers at UAMS have disclosed 293 inventions; 242 patent applications have been filed, and more than half of them have been licensed to commercial partners.
Arkansas BioVentures has propelled a dozen new companies into the marketplace – with another six in the pipeline. And thanks to record research funding in 2004 – more than $107 million – that will spur new patents, UAMS forecasts that another two or three companies will start up each year.
A graduate of the BioVentures incubator, Safe Foods Corporation has developed Cecure™, a product that can kill most food-borne pathogens that cause serious and sometimes life-threatening illnesses, including Listeria, E. coli, Salmonella and Campylobacter. The product, which received approval by the Food and Drug Administration for use on raw poultry, is based on the active ingredient in mouth rinses and throat lozenges that has been safely consumed in over-the-counter products for more than 50 years.
Funding is underway for the creation of the Arkansas Medical Center for Economic Development, a regional effort by Arkansas, Mississippi and Tennessee to conduct research in the uses of rice. The research will be housed inUAMS' BioVentures incubator, a 16,500-square-foot, FDA-certified facility that concentrates in the manufacture of therapeutics for use in humans. Technology transfer, biotech business acceleration, and agricultural-medicine are among its activities.
A scientific corridor in Central Arkansas benefits from the cooperative research projects between UAMS, the Veterans Administration Medical Center, and the National Center for Toxicological Research. Located between Little Rock and Pine Bluff, NCTR is the U. S. Food and Drug Administration's primary center for risk assessment. Adjacentto NCTR is the Pine Bluff Arsenal, the nation's premiere chemical and biological defense arsenal in America, with more than $1 billion in assets.
The Bioplex, a research and technology park currently under development in northern Jefferson County, will occupy 1,500 acres adjacent to NCTR and the Pine Bluff Arsenal when complete. The Bioplex is working to attract a vaccine production facility and has been slated as a prime location for building and warehousing a finished product. Currently available are 400,000 square feet of space for lease to a private corporation, and 10 Bio Safety Level 3 labs, the ideal safety level for developing a flu vaccine.
The University of Arkansas at Fayetteville and Arkansas State University in Jonesboro are also active in the biotech area.
The University of Arkansas has partnered with the City of Fayetteville and the local region to develop the Arkansas Research and Technology Park (ARTP), located just south of the campus.
ARTP utilizes the intellectual capital centered in the university to "jump-start" Arkansas' growing technology-based economy. ARTP can provide access to:
Biotechnology and supporting biological, chemical and food sciences

Next-generation electronic and photonic devices

Advanced materials and manufacturing

Database technologies and telecommunications

Transportation and logistics

Environmental sciences.
Arkansas State University is home to a new $20 million institute built with funds from the state's share of the 1998 nationwide tobacco industry settlement. Located in northeast Arkansas near the state's agricultural center in the Delta, it features a rooftop greenhouse used for year-round growth of plants for use in medical applications and a laboratory where plant proteins are converted into pharmaceuticals and human vaccines.
Scientists will also genetically enhance crops with nutritional and health benefits already in the plants, develop better quality foods through molecular-based technology and reduce negative aspects of agriculture, such as obesity and diseases.
Near its Springdale headquarters, Arkansas-based Tyson Foods, the world's largest protein producer, operates a state-of-the-art food-safety laboratory with the latest technology in food testing and research. It includes a microbiology research center to conduct studies on pathogens and DNA-based technology to identify microbial strains.
------------------------------------------------------
Arkansas has the fertile ingredients needed to grow your business – from a solid foundation in distribution and logistics to growing knowledge-based industries such as life sciences. We invite you to see the many good things Arkansas has to offer and to discover why Arkansas is a Natural for Business. Just call the Arkansas Department of Economic Development at 1-800-ARKANSAS or visit our Web site at www.1-800-ARKANSAS.com.
About the Author