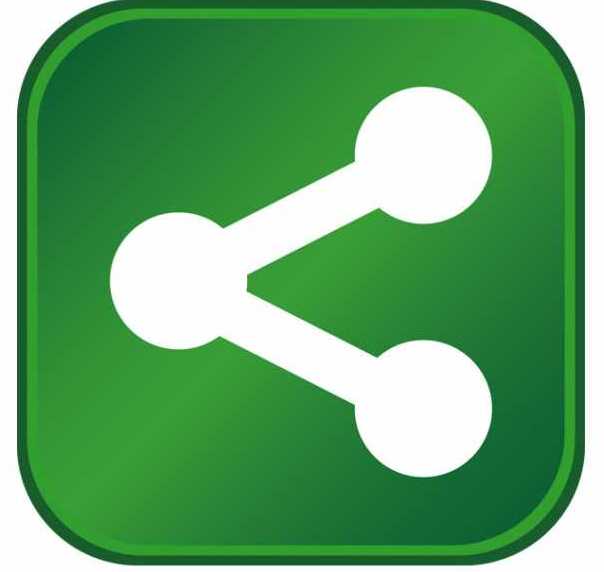 "If you build it, they will come." That well-known line from the 1989 hit movie "Field of Dreams" articulated the idea that believing in the impossible can make the incredible come true.
Long before the phrase entered the lexicon of popular culture, however, the idea behind it served as the unspoken mantra for the culture of innovation and entrepreneurialism that defines California as much as the Golden Gate Bridge, Yosemite National Park and Disneyland do. And it still does today.
It's the reason California is home to four in 10 biotech companies nationwide, according to an in-depth November 2005 study of the industry by the Public Policy Institute of California, which also found an equally high proportion of biotech employment nationwide clustered in the Golden State.
It's why California's University of California system is arguably the best public institution of higher education and research in the world. It's why California consistently attracts the most venture capital and research and development funding of any state in the country. It's why California was among the leading job creators in the nation over the past three years, adding more than 575,000 jobs.
And it's why Governor Arnold Schwarzenegger and the state Legislature have agreed on a bold plan for renewing, rebuilding and expanding California's vast infrastructure. Recognizing the vital importance of the state's infrastructure to its economic success, Governor Schwarzenegger in his state-of-the-state address in January challenged California to embark on a 10-year, multi-billion dollar infrastructure improvement program, what he dubbed the Strategic Growth Plan.
Noting the astounding growth that California has experienced over the past 40 years and the significant growth that is projected to occur over the next 30 years, the Governor said California cannot afford not to invest in updating and expanding the state's aging and badly over-stretched infrastructure. "Build it," the governor declared.
The message should come as welcome news to any employer that in recent years may have believed premature reports about California's economic demise, reports that wrongly concluded the Golden State isn't a good place for businesses to locate, expand and profit.
As part of the Governor's Strategic Growth Plan, California voters will decide in November on a $37 billion bond initiative that provides $20 billion for roads, highways, bridges, transit and ports, $10.4 billion for education and schools, $4.5 billion for levees and $2.8 billion for affordable housing. Already, the initiative has drawn favorable response among Californians, whose optimism in the state is buoyed by three consecutive years of strong economic growth and job creation, resulting healthy increases in state revenues and conservative fiscal policies that obviate the need for new taxes and have earned the state its highest bond rating (AAA) since 2001.
For highly strategic and burgeoning logistics hubs in California's booming inland regions, including Kern, San Bernardino, Riverside and Imperial counties, the investment in public infrastructure will help propel their already blossoming economic fortunes.
With available, affordable land and close proximity to major interstate and intrastate highway and transportation systems, the state's Inland Empire has in recent years become a hotbed of activity for foreign and domestic companies. Major retailers like IKEA and Target are just a few of the prominent companies that have opened and expanded distribution and warehouse centers in places like Tejon Industrial Complex in Kern County and the 700-acre International Trade and Transportation Center in San Joaquin County.
These important hubs serve California's growing international trade industry, which supports an estimated one in seven California jobs. The rapid and steady growth of these logistical centers reflects California's powerful role as the Pacific Gateway for the United States to trade with Asia, another compelling reason for many companies involved in international trade to consider California.
The emergence of these logistical hubs also recognizes the significant public and private investment that California is making in expanding and upgrading its ports at Los Angeles and Long Beach and the rail and highway routes connecting them to the state's interior and the rest of the country.
But California's strategic geographic location in the Pacific Rim is just one of many natural advantages the state has to offer. Top universities, high quality of life, highly educated and skilled workforce, strong and growing economy and access to capital are among some of the others.
In fact, those advantages are the reasons that California is the birthplace of the biotech industry, why California is home to more biotech companies and jobs than any other state in the country and why California attracts more venture capital (50 percent of the total nationwide) and research and development funding (50 percent of the total nationwide) for biotech than any other state.
Although the biotech industry is still in its infancy, Californians recognize the enormous potential it offers both in terms of solving some of humankind's most vexing problems and contributing to the state's future economic success. That's why Californians took the bold step in 2004 of overwhelmingly approving Proposition 71, which is projected to commit an estimated $3 billion in public funding over the next 10 years to stem cell research. The $300 million in annual spending, according to one report, is more than the National Institutes of Health spent nationwide in 2003 on stem cell research. California doesn't wait for answers. It goes out and finds them.
Chief among the advantages that appeal to biotech and life sciences companies is the access they have to California's biggest muscle, its brain.
The University of California, the state's "crown jewel" of higher education and research, has served as the primary fountainhead of ideas, knowledge, innovation and human capital fueling the biotech industry. Biochemist Herbert Boyer from the University of California at San Francisco was one of the founders in the early 1970s of the modern biotech movement, along with Stanford University geneticist Stanley Cohen. Cohen later helped found biotech industry giant Genentech in South San Francisco, which is one of a number of biotech clusters that have sprung up around the state. San Diego, Vacaville and Thousand Oaks are other locations where biotech clusters have begun forming around companies like Chiron, Alza, Amgen, Biogen Idec and others.
The University of California at Berkeley has spun off more biotech companies (1 in 6) than any other university in the state.
Still, competition for attracting and retaining biotech companies is becoming fierce. And while there can be little argument that California maintains a strong edge over all other states in the sheer number of leading university professors, scientists and researchers supporting the industry and the cutting-edge quality of their work, the state also recognizes it must compete in other ways, as well.
Since the mid-1990s, California has demonstrated its strong political desire to make the state attractive to the biotech and life sciences industries. The state encourages collaboration between universities and private industry. In 1996, the University of California and the state launched the Industry-University Cooperative Research Program, which provides various grants to UC researchers and private companies working on biotech products that have commercial potential. California also formed the Institute for Bioengineering, Biotechnology and Quantitative Biomedical Research, with locations at three UC campuses to support research and innovation. California has also constructed or planned different research parks and incubators dedicated to biotech, including facilities at UC San Francisco, Irvine, Davis and San Diego.
California tax policy has also been crafted to encourage research-intensive industries such as biotech, expending more than $650 million annually on research and development tax credits and accelerated depreciation of research and experimental costs. In addition, multinational life sciences companies gain a substantial benefit from California's water's edge tax treatment.
The state also encourages companies to hire Californians with other tax and training benefits worth nearly $200 million annually. Moreover, Governor Schwarzenegger negotiated a historic workers' compensation reform which over the past two years has saved employers of all industries, including life sciences, over $8 billion.
Local governments also get into the act, working with state economic development officials and individuals companies to identify various tax and land-use incentives that can make locating in California a good business decision.
Still, with high housing and other costs, California knows it will not be the low-cost leader in attracting and retaining businesses. The desire to live in California and enjoy its many advantages also makes it an expensive place. But for companies willing to believe in the impossible, California offers all the ingredients necessary to make the incredible happen.
About the Author