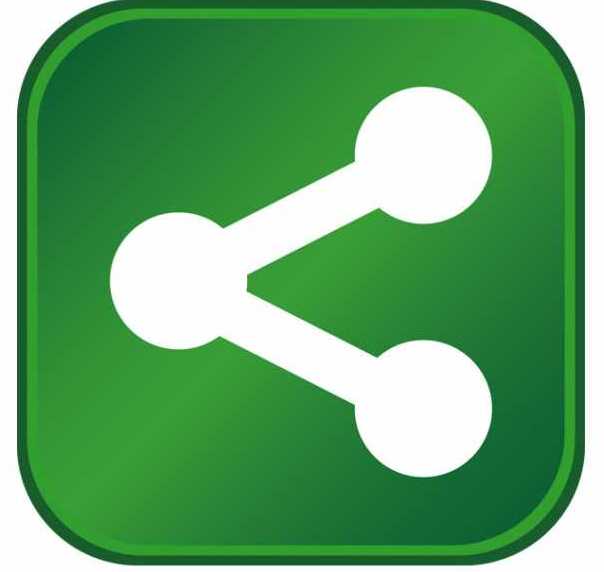 High-tech, life sciences industries help return luster to California's economy
California has an irresistible energy. It's the kind of energy and spirit that flows from a strong sense of curiosity and determination, from an irrepressible desire to explore, innovate and lead.
It's the kind of energy that fueled the Gold Rush more than 150 years ago, the kind of energy that made California the birthplace of the global high-tech industry 50 years ago and made it a pioneer in developing the Internet over the past 20 years.
And it's the kind of energy that is propelling the Golden State through its recent economic doldrums and making it a premier destination for companies in the high-tech, life sciences and healthcare industries.
A few statistics and some recent headlines help tell the story of recovery that California is enjoying and of the state's favorable economic prospects.
Last year, the world's sixth largest economy — and the largest among all states nationally — showed that it was finally shrugging off the affects of the country's broader economic malaise by adding more than 250,000 private sector jobs. The trend continued into2005, with the state adding jobs in three of the first four months. Those figures made it the biggest private-sector job creator last year among all states. The state's annual unemployment rate hovered at about 6 percent in 2004 and its unemployment rolls shrank by 13 percent during the same period.
Another indication that the state's overall economy is starting to heat up came just this month when Governor Arnold Schwarzenegger announced that state revenues are $4.1 billion more than had been projected in January. The governor has indicated that he will use the additional revenueto help fulfill some earlier promises to improve California's extensive transportation infrastructure and bolster education, both critical ingredients to sustaining the state's economic progress.
The news should be extremely encouraging for any company looking for a favorable business and economic climate in which to locate or expand. California's commitment to creating such a climate should give companies the confidence they need that any financial investment they make in coming to California or growing here will be rewarded.
Under Governor Schwarzenegger's leadership, California has also reduced workers' compensation costs, one of the biggest obstacles cited by many companies to doing business in California. The reforms to the workers' compensation system have already produced double-digit declines in premiums for many companies. The institution of new rules administering the system have also helped encourage new insurance companies to enter or re-enter the marketplace, bringing competition and the prospect for further cost reductions.
In addition, Governor Schwarzenegger has made it clear to the business community and to legislators that he plans to continue enacting reforms that will stabilize the state's finances and remove obstacles to economic growth and job creation. He signed legislation last year intended to limit employers' exposure to baseless lawsuits. The governor is also working to develop new sources of dependable energy, so vital to powering the state's economic expansion. He's launched a major initiative to promote alternative energy sources, including solar, and this month he announced the state's commitment to a massive interstate power project to import reliable electricity.
A number of other statistics offer some further insight to the positive business climate that California is creating and promoting, particularly among the life sciences and high-tech industries. According to a 2005 study by one of the nation's leading high-tech trade associations, California ranks at or near the top nationally in a number of important categories related to these industries, including:
California leads the nation in 15 of 16 high-tech industry segments
1st in number of high-tech workers with 915,500

1st in computer systems design and related services employment with166,000 jobs

1st in telecommunications services employment with 121,100 jobs

1st in R&D and testing labs employment with 106,900 jobs

1st in engineering services employment with 92,500 jobs

1st in number of high-tech establishments in 2003, with 43,600

Venture capital investments of $9.3 billion in 2004, up by $1.1 billion from 2003

1st nationwide in R&D expenditures of $51 billion in 2002

High-tech exports totaled $48 billion in 2004 (1st ranked), up by $6.7 billion

High-tech exports represented 44% of California's exports

 
There is little question about the state's dominant global position as a high-tech leader in both hardware and software. Companies like Hewlett-Packard, Oracle, Sun Microsystems, Apple Computers, Intel and Advanced Micro Devices understand California's many comparative advantages, including its:
Highly educated and productive workforce

Temperate climate and quality of life

Extremely diverse and creative culture

Size of the California market

 
A big reason California remains an attractive place to do business is its world-class academic and research institutions, which serve as a fountainhead for the intellectual capital that flows into the state's high-tech and life sciences industries. California is home to nine of the 62 leading research and development and teaching institutions in the country, including UC Berkeley, UC San Francisco, UC Los Angeles, UC Santa Barbara, UC Davis, UC San Diego, University of Southern California, California Institute of Technology and Stanford University.
The close synergy between the state's research, scientific and commercial disciplines helps explain the state's emerging global dominance in the biotechnology industries and its continued excellence in high-tech. California is already home to leading biotech companies like Genentech, which last year announced a major expansion of its business in the state, and Amgen.
In fact, California is home to more than 5,400 biomedical businesses and research institutions employing 236,000 people, more than 40 percent of the nation's overall biotechnology workforce. The state is a leader in attracting both private and public funding to support research and commercialization of new technologies. In 2003, the state's health and biomedical institutions and research labs received $3.4 billion in funding from the National Institutes of Health, half again what the second-ranked state received.
More recently, Californians overwhelmingly approved a $3 billion bond measure to create a new stem cell research institute that further cements the state's commitment to supporting this exciting new field. It reinforces the state's reputation as a pioneer and demonstrates the culture of exploration, innovation and action that California has always embraced. It also bodes well for the biotech clusters that are already flourishing across the state. The state's leadership and vision in pursuing biotech is quickly drawing the attention of companies worldwide interested in locating here or investing here.
The committee tasked with finding a headquarters for the research institute just recently settled on San Francisco, which will add to the Bay Area's reputation as a destination for cutting edge research, science and technology development. But San Diego, San Jose, Los Angeles, Oakland and Orange County are similarly considered among the nation's top biotech research and development areas, according to a prominent national site selection magazine.
A study last year by a prominent California economic policy group supports the contention that California is taking the rights steps to become the global leader in biotechnology, concluding that "clusters of existing and emerging science-based technologies are crucial factors in shaping the economic winners and losers of the first half of the 21st century. To create international comparative advantage in a knowledge-based economy, clustering innovative activity is imperative."
California's size, diverse markets and towering intellectual strength afford it many advantages. Convenient access to international airports and large, deep-water ports provide the necessary infrastructure to make California an attractive destination for companies interested in foreign markets. These factors and the state's favorable geography make it the major U.S. portal to the Pacific Rim. Indeed, California is an ideal jumping off point for companies looking to take advantage of burgeoning markets in Asia and Indonesia.
Again, Governor Schwarzenegger has actively courted businesses and officials in Asia, seeking to open the doors for California companies and working to encourage direct foreign investment in the state.
Free trade agreements have created new opportunities and opened the doors to new and expanded markets with chief trading partners in Mexico and Canada. California leads the nation is foreign exports of manufactured goods, including high-tech and other computer equipment. The state's overall global exports amounted to almost $110 billion last year, an almost 17 percent increase over the previous year.
California's story over recent years — and over its long history — is one of persistence, creativity and optimism. That energy and spirit are driving California's economic renewal and are the reason that any company looking to grow and succeed should look to the Golden State.
About the Author