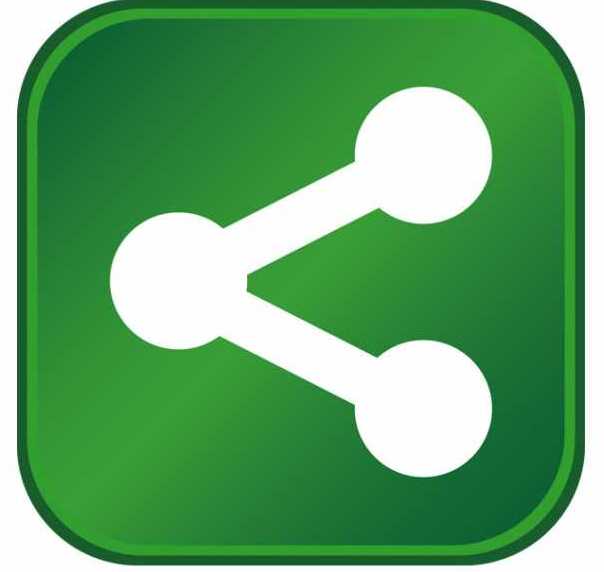 Green is fast becoming the new gold in California. When Governor Arnold Schwarzenegger signed the Global Warming Solutions Act (AB32) in 2006, he signaled to the world that California aims to be the global leader in reducing greenhouse gas emissions and dependence on fossil fuels. He also signaled a new wave of economic opportunity in California for companies focused on the burgeoning clean technology and clean energy sectors.   
California's progressive environmental values help explain why the Golden State is leading the world on global warming – even before Schwarzenegger put his signature on AB32. It was Charles Keeling, the renowned climate scientist at the Scripps Institution of Oceanography in San Diego, who in the late 1950s discovered and began tracking the rapidly growing accumulation of carbon dioxide in the earth's atmosphere that would eventually become the chief culprit of global warming.   
California's innovative culture, entrepreneurial spirit, world-leading universities and research centers, highly skilled and educated workforce and many other comparative advantages explain why the state is at the epicenter of the fast-emerging clean technology industry. And why companies that are entering or expanding in the clean technology industry—estimated by one venture capital firm as representing annual global revenues of $150 billion—should look to California as a place to invest and do business.   
California has demonstrated repeatedly its leadership and expertise in fostering and growing new, innovative industries. Over the past 50 years, California has served as the crucible for numerous globally successful industries, including semiconductors, computing and information technology, biotechnology and life sciences.   
California's public policy leadership in the form of legislation like AB32 is guiding the way, creating the kind of environment that encourages revolutionary research, attracts investment and provides a solid foundation for new business enterprise. State legislators are stoking the fire, introducing no fewer than 45 bills for 2007-08 related to clean technology. Many of the bills would create tax incentives, tax credits, exemptions, loans and other incentive programs focused on encouraging investment in clean technology and supporting companies that are already operating in the sector.   
PowerLight is just one of many California companies that have benefited from the state's forward-thinking incentive programs. Recently purchased by San Jose, California-based SunPower, a manufacturer of the world's highest efficiency, commercially available solar cells and solar panels, PowerLight enjoyed early support from the state's Public Interest Energy Research (PIER) program. The PIER program (http://www.energy.ca.gov/pier/), which is administered by the state's California Energy Commission, annually awards up to $62 million to conduct the most promising public interest energy research by partnering with research, development and demonstration organizations including individuals, businesses, utilities, and public or private research institutions. A PIER grant helped PowerLight develop its flagship product, PowerGuard®, a patented polystyrene solar roof tile that forms the substrate for photovoltaic cells, and grow into a leading global provider of large-scale solar power systems.
A June 2007 report co-authored by the National Resources Defense Council, the Silicon Valley Leadership Group and Environmental Entrepreneurs (E?) titled "A Golden Opportunity: California's Solution for Global Warming" found that 79 percent of venture capitalists surveyed said that such public policy leadership is "a prominent factor in their funding decisions."   
Clean technology funding and venture capital statistics would appear to bear out these findings. A February 2007 story in SustainableBusiness.com reported that between 2002 and 2006 California secured $2.1 billion, or 26 percent, of the total clean technology funding for all of North America. Similarly, a May 2007 study by James Stack at the University of California at Berkeley's Goldman School of Public Policy found that California also led the way in cleantech venture capital, gathering $1.13 billion in 2006—a 127 percent increase over 2005. The non-profit California Clean Energy Fund (http://www.calcef.org/) created in 2004 and seeded with $30 million from Pacific Gas & Electric is partnering with large venture capital firms like Nth Power, Draper Fisher Jurvetson and VantagePoint Venture Partners to fuel clean technology innovation and commercialization. The funding is not coming solely from private sources.   
The state's two public pension funds—the California Public Employees' Retirement System (CalPERS) and the California State Teachers' Retirement System (CalSTRS)—have committed to investing $1.5 billion in clean technologies and other environmentally responsible companies. An estimated $700 million has already been set aside for these purposes.   
The capital is flowing into innovative California companies like Miasole, LiveFuels, Nanosolar and Amyris Biotechnologies, among hundreds of others. Miasole is working on new solar cell technologies that are inexpensive, rugged and easy to mass produce for large-scale applications. LiveFuels is a consortium of research laboratories and scientists that is focused on producing biocrude from algae by 2010. Nanosolar, another innovative solar cell technology company, is opening a new 650,000-square-foot manufacturing plant in a former Cisco facility in Palo Alto. And Amyris is working with technologies developed at UC Berkeley that use synthetic biology to create alternative fuels and other products.   
Indeed, California excels at encouraging venture-backed start-up companies. According to a March 2007 survey of 36 investors nationwide by UC Berkeley's Goldman School of Public Policy, 69 percent ranked California the best state in the nation for providing a business climate favorable to start-up success. That's good news for companies that are interested in investing and locating in a place like California that encourages healthy, sustainable economic growth. A 2007 study by the National Venture Capital Association based on 35 years of research concluded that "venture-backed companies create more jobs and produce more revenue than non-venture-backed companies."
The job-creation potential for the clean technology and alternative fuels industries is tremendous. According to a separate 2004 study by the NRDC and E? titled "Creating the California Cleantech Cluster," the infusion of venture capital into cleantech start-ups is anticipated to create between52,000 and 114,000 new high-paying jobs by 2010 and generate revenues of up to $25 billion. The same study also said those figures could underestimate potential job growth by 15,000 should investmentinto the industry continue to grow at the current pace. Those figures don't include potential job creation among non-start-up companies and other industry sectors that would benefit from servicing and supplying the boom.   
Start-up ventures aren't the only players in the sector. California is proving to be fertile ground for large, established companies that are interested in transforming their operations and activities to align with the dramatic and rapid changes in public policy and consumer demand. They recognize that California's leadership on global warming, clean technology and alternative fuels makes it the ideal place to invest. Perhaps the most prominent recent example is that of BP, which in 2007 announced it was investing $500 million over 10 years in a major research initiative at UC Berkeley focused on developing clean-burning biofuels.   
Governor Schwarzenegger's leadership on global warming is inspiring other elected leaders throughout the state to seize the cleantech opportunity. In San Diego, Mayor Jerry Sanders in April announced the launch of a Cleantech Initiative designed to promote the expansion, attraction and retention of businesses that develop products and technologies that provide environmentally sustainable solutions.   
As part of the program, the city's Economic Development Division is working in partnership with the San Diego Regional Economic Development Corporation and the University of California at San Diego to develop a cleantech cluster in the region. Already, the city's efforts have started to bear fruit. Several start-up cleantech companies looking to establish new facilities in San Diego are working with the city. Bull Moose Energy LLC has proposed the construction of a $60 million biomass electricity plant in the South Bay Enterprise Zone and New Leaf BioFuels Inc. is seeking a site and financing to construct a biofuel plant in the city.   
"Clean technology is a cutting-edge industry that is growing in California and we want to take advantage of San Diego's wealth of resources to cultivate the industry cluster here, which will not only create more jobs and investment in the region, but will ultimately enhance our quality of life," said Jim Waring, San Diego's deputy chief operating officer for Land Use and Economic Development.   
California has already established itself as a world leader on creating public policy to fight global warming and reduce our dependence on unsustainable energy. As California now turns its attention to translating those policies into economic opportunity, the clean technology and clean energy industries will flourish.
About the Author