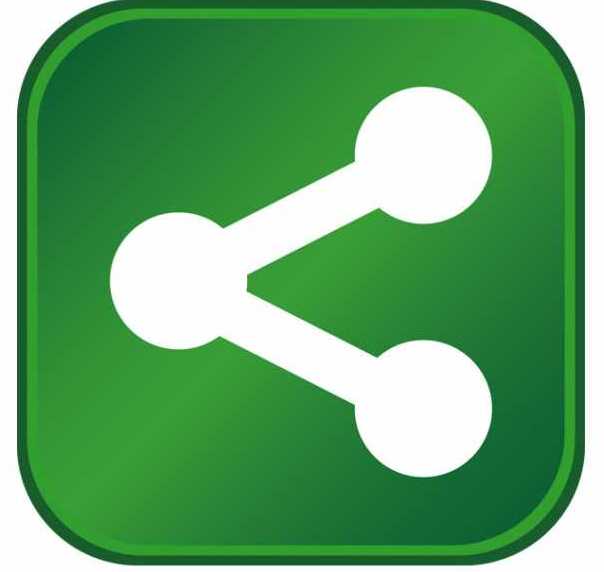 California has an irresistible energy. It's the kind of energy and spirit that flows from a strong sense of curiosity and determination, from an irrepressible desire to explore, innovate and lead. It's the kind of energy that fueled the Gold Rush more than 150 years ago, the kind of energy that made California the birthplace of the global high-tech industry 50 years ago and made it the pioneer in developing the Internet over the past 25 years. And, it's the kind of energy that is propelling the Golden State through its recent economic doldrums and making it a premier destination for companies in clean technology.
 
There is little question about the state's dominant global position as a clean technology leader from the latest in photovoltaics to wind energy; from cellulosic biofuels to biodiesel; from energy efficiency technology to water purification devices. Green is fast becoming the new gold in California.
 
New Wave of Economic Opportunity
When Governor Schwarzenegger signed the Global Warming Solutions Act (AB32) into law a year and a half ago, he signaled to the world that California aims to be the global leader in reducing greenhouse gas emissions and dependence on fossil fuels. He also signaled a new wave of economic opportunity in California for companies focused on the burgeoning clean technology and clean energy sectors.
 
California's progressive environmental values help to explain why the Golden State is leading the world on global warming. It was Charles Keeling, the renowned climate scientist at Scripps Institution of Oceanography in San Diego, who in the late 1950's discovered and began tracking the rapidly growing accumulation of carbon dioxide in the earth's atmosphere that would eventually become the chief culprit of global warming.
 
Companies attracting almost half of the venture dollars in the country understand California's many comparative advantages including:
Highly educated and productive workforce

Temperate climate and quality of life

Extremely diverse and creative culture and

Size of California market
California has demonstrated repeatedly its leadership and expertise in fostering and growing new, innovative industries. Over the past 50 years, California has served as the crucible for numerous globally successful industries including semiconductors, computing, information technology, biotechnology and life sciences.
 
California's public policy leadership in the form of legislation like the Million Solar Roofs Initiative, R&D investment credits and AB32 is guiding the way, creating the kind of environment that encourages continued revolutionary research, attracts investment and provides a solid foundation for new business enterprise. State legislators are stoking the fire with no fewer than 45 bills introduced in this past session related to clean technology. Many of the bills would create tax incentives, tax credits, exemptions, loans and other incentive programs focused on encouraging investment in clean technology and supporting companies that are already operating in the sector.
 
California's Intellectual Capital
In addition to forward-thinking public policy, world-class academic and research institutions serve as a fountainhead for the intellectual capital that flows into the state's various industries. California is home to nine of the 62 leading research and development and teaching institutions in the country, including UC Berkeley, UC San Francisco, UC Los Angeles, UC Santa Barbara, UC Davis, UC San Diego, University of Southern California, California Institute of Technology and Stanford University.
 
The close synergy between the state's research, scientific and commercial disciplines helps explain the state's emerging global dominance in the biotechnology industries and its continued excellence in high-tech, bio-tech and now clean-tech. For example, PowerLight was acquired last year by SunPower. The company is the manufacturer of the world's highest efficiency, commercially available solar cells and solar panels. PowerLight enjoyed early support from the state's Public Interest Energy Research (PIER) program. This program is administered by the California Energy Commission and awards up to $62 million annually to conduct the most promising public interest energy research, development and demonstration organizations including individuals, utilities, and public or private research institutions.
 
A PIER grant helped PowerLight develop its flagship product, PowerGuard, which is a patented polystyrene solar roof tile that forms the substrate for photovoltaic cells. The grant also allowed the company to grow into a leading global provider of large-scale solar power systems.
 
Clean Technology Industry
Companies that are entering or expanding in the clean technology industry – estimated one venture capital firm as an investment category with a growth rate over 50 percent annually – should look to California as a place to invest and do business. The non-profit California Clean Energy Fund created in 2004 and seeded with $30 million from Pacific Gas & Electric has partnered with large venture capital firms like Nth Power, Draper Fisher Jurvetson and Vantage Point Venture Partners to fuel clean technology innovation and commercialization. The funding is not coming solely from private sources.
 
The state's two public pension funds – the California Public Employees' Retirement System (CalPERS) and the California State Teachers' Retirement System (CalSTRS) – have committed to investing $1.5 billion in clean technologies and other environmentally responsible companies. An estimated $700 million has already been allotted for these purposes.
 
Start-up ventures aren't the only players in the sector. California is proving to be fertile ground for large, established companies that are interested in transforming their operations and activities to align with the dramatic and rapid changes in public policy and consumer demand. Perhaps the most prominent example is that of BP, which in 2007, announced it was investing $500 million over 10 years in a major research initiative at UC Berkeley focused on developing clean-burning biofuels.
 
California's Many Advantages
California's size, diverse markets and towering intellectual strength afford it many advantages. Convenient access to international airports and large, deep-water ports provide the necessary infrastructure to make California an attractive destination for companies interested in foreign markets.
 
These factors and the state's favorable geography make it the major US portal to the Pacific Rim. Indeed, California is an ideal jumping off point for companies to take advantage of burgeoning markets in Asia and Indonesia. Governor Schwarzenegger has actively courted businesses and officials in Asia, seeking to open the doors for California companies and working to encourage foreign direct investment in the state.
 
California's story over recent years – and over its long history – is one of persistence, creativity and optimism. That energy and spirit are driving California's economic renewal and are the reason that any company looking to grow and succeed should look to the Golden State.
About the Author