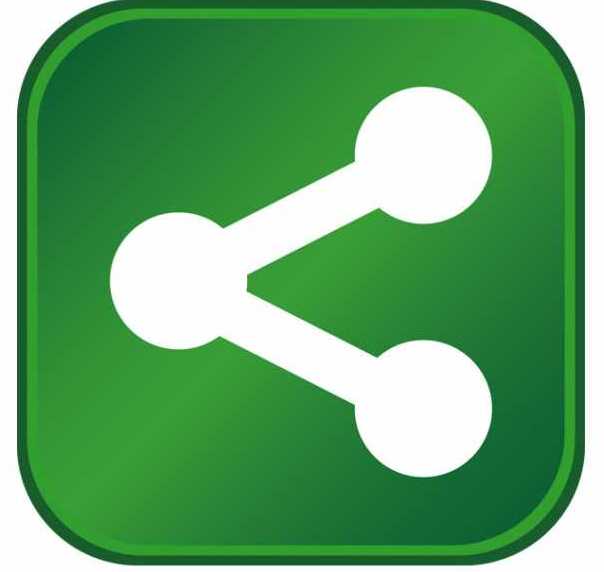 As we continue to navigate California's economic recovery, we must fully recognize the role of alternative energy and technology as a powerful economic stimulus. This is also true as fuel and electricity consumption steadily increase along with California's population—the state is reported to be the third largest consumer of gasoline and diesel fuels in the world, second only to the United States as a whole and China.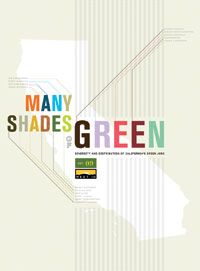 Although faced with a slumping economy, new opportunities abound in the Golden State, e.g., converting the current petroleum-based fuels market to one based on a diversity of renewable fuels, which includes expanding vehicle technology development as well as fuel infrastructure, represents a substantial investment opportunity and the potential to create new green-collar jobs.
Similar to when our state began its economic ascendancy with the Gold Rush, California's economy is dramatically transforming as a result of the burgeoning Green Rush. The growth associated with the Silicon Valley's technology boom, encompassing clean technology, is reminiscent of the growth San Francisco experienced during the Gold Rush. The present-day economic transformation continues to increase market demand for clean technology products and services; and, the resulting economic landscape necessitates that we prepare California's workforce to meet the needs of those businesses incubating tomorrow's clean energy technologies and driving California's green economy.
Green-Collar Employment
In a recent survey conducted by the California Employment Development Department, over 300,000 green jobs have been identified in the state, which represent 3.8 percent of California's total employment. Next 10's Many Shades of Green: Diversity and Distribution of California's Green Jobs uncovers this green movement occurring statewide: green businesses increased 45 percent and green jobs grew 36 percent while total jobs in the state grew only 13 percent from 1995 to 2008. This is exemplified in Johnson Controls of Glendale, California announcing the projection of as many as 17,000 jobs in the next few years as the result of its energy-efficient mindset. And, to properly support this growth, California established the Green Collar Jobs Council to address the workforce needs associated with its emerging green economy.
Clean Technology Investment
Additionally, to maximize the myriad economic benefits of this transition and sustain growth, it will require venture capital investment and green-friendly public sector programs and incentives. Unsurprisingly, California has become a magnet for venture capital in the clean technology sector—venture capital investment nearly doubled in one year, hitting an all-time high of $3.3 billion in 2008, capturing 57 percent of the national total according to Next 10's 2009 California Green Innovation Index. And, signs point to continued growth as 2010 first quarter results in the United States for this sector saw an 87 percent increase in dollars over the fourth quarter to $773 million, with the Silicon Valley continuing to attract the lion's share, reported PricewaterhouseCoopers and National Venture Capital Association in the MoneyTree Report.
Green Programs
The State of California has focused on creating green programs and incentives that will cultivate the budding green economy and prepare workers to competently fill the ensuing new jobs. The California Energy Commission estimates that $2 billion in government incentives invested between 2008 and 2022 will stimulate more than $40 billion in private investment, which helps justify such public expenditures. The following highlights a few of the government programs and incentives that currently exist in California:
Alternative and Renewable Fuel and Vehicle Technology Program
Administered by the California Energy Commission, this program provides grants, revolving loans, and loan guarantees to qualified entities to increase the use of alternative and renewable fuels and innovative technologies as well as establish workforce training programs and create technology centers.
Clean Energy Business Financing Program
The Clean Energy Business Financing Program, also administered by the California Energy Commission, provides business financing by means of low-interest loans to businesses that manufacture renewable energy components and technologies, improve their energy efficiency, or convert waste to energy.
Clean Energy Workforce Training Program
The Employment Training Panel administers this green workforce development program, which provides training funds through performance-based contracts to expand workers' skills in such jobs as designing, installing, retrofitting, operating and maintaining green technology systems as well as developing clean fuels and vehicle technologies.
Green Innovation Challenge Grants
The Employment Development Department has made available up to $20 million to provide five grants to encourage business-led partnerships that develop and implement new workforce training strategies that will prepare workers for jobs in the clean technology sector.
Sales Tax Exemption on Manufacturing Equipment
The California Alternative Energy and Advanced Transportation Financing Authority provides financing for facilities that will develop as well as use alternative energy sources and technologies, and it has ability to provide a sales tax exemption for the purchase of manufacturing equipment in this area.
Through the implementation of these programs and others like them, the State of California is creating market certainty, spurring new technologies, and increasing green-collar employment; e.g., Next 10's Many Shades of Green: Diversity and Distribution of California's Green Jobs reports that energy generation employment in California has expanded by nearly 10,000 jobs (61 percent) from 1995 to 2008—with solar responsible for the largest share. This also helps explain why the Fremont, California-based solar panel manufacturer, Solaria, recently announced that it plans to move to a new location in Fremont to expand its operation. In a recent interview (Sacramento Bee, May 2, 2010), Solaria Vice President David Hochschild states that "The reason we are here in California is because the policy conditions have created a strong solar market, and we have a bright future."
The State of California's commitment to promoting an environment conducive to green expansion coupled with the rising tide of private sector investments in California's emerging green economy signal that the state will continue riding the current wave of green innovation and expanding economic prosperity.
About the Author