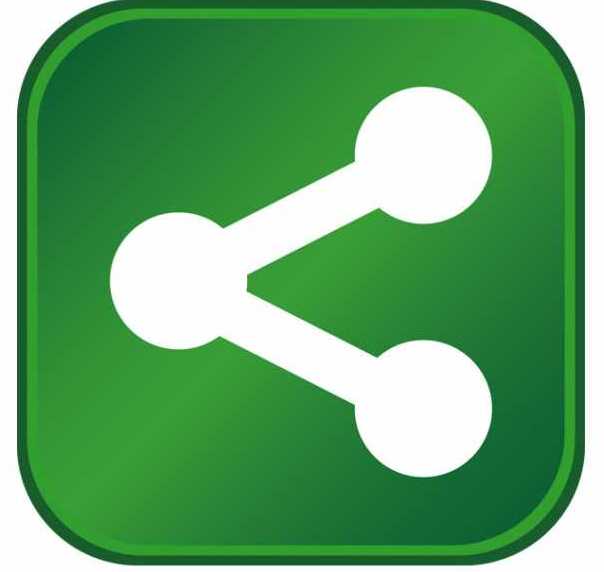 Now in its 47th year, the cooperative that started as a natural food buyers' club in Grass Valley in 1976 will be an important member of the Auburn-area economy by providing approximately 100 new jobs in Placer County.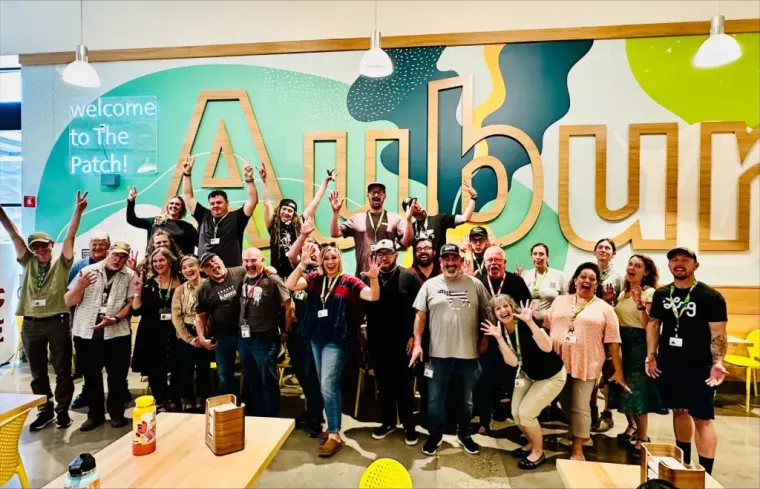 BriarPatch Food Co-op recently opened its second store location at 2505 Bell Road in Auburn. The grand opening started with remarks by General Manager Chris Maher, Store Operations Manager Glenn Dal Porto and Auburn Chamber of Commerce CEO Jackie Weston.  
"We are thrilled to be able to open our doors at Bell Road. This is a milestone for our shoppers and owners, many of whom have been supporting us for nearly 50 years. It really shows how committed the people in this region are to affirming the importance of a strong local economy," said Chris Maher, General Manager.  
Now in its 47th year, the cooperative that started as a natural food buyers' club in Grass Valley in 1976 will be an important member of the Auburn-area economy by providing approximately 100 new jobs in Placer County.   
BriarPatch is a cooperative business model owned by the members it serves, but anyone is welcome to shop. The Co-op's annual sales now top $36 million and more than 10,000 people are Owner-Members. Owners pay a one-time refundable equity investment that entitles them to special shopping discounts and other perks. Owner-Members of the Grass Valley store will automatically become members of the new Auburn store and can shop in both locations. Customers do not have to be an Owner to shop at The Co-op.  
"Even though you don't have to be an Owner to shop here, it's a great way for added discounts and feeling like you're a part of a family that supports each other economically," said Rebecca Torpie, Marketing Director.  
Located in 23,000 square feet of the former Kmart building, the new store occupies infrastructure with Old Navy and Harbor Freight Tools in the Rock Creek Plaza, the same shopping center that houses big box stores like Rite Aid and BevMo!   
The colorful and welcoming interior of the new store features a full gourmet deli and hot bar, regenerative meat & seafood department, 99%+ organic produce department, expanded wine and craft brew and cocktail selections, a gourmet cheese island, aisles of sustainable grocery items, vegan-approved plant-based paradise, non-packaged bulk food & herbs and more. Self-checkout and curbside pickup are available for extra convenience.  
An in-store demo area will allow for guest tastings and recipe promos and the outdoor patio and dining area is designed as a communal gathering space. Community members and area organizations can also reserve the community room for meetings, classes and other special events.  
Through the years, BriarPatch has become a trusted household name among loyal followers in Grass Valley, Nevada County and a reliable source for thoughtfully curated, ethically sourced, high-quality products that are good for people, animals and the planet.   
Products from local brands such as Remedy Coffee, Baker and the Cakemaker, an expanded line of grass-fed meat from SunFed Ranch, Local Culture Ferments, Fat and the Moon, Hola! Tortilla, international fair trade leader Equal Exchange along with local honeys, olive oils and salsas will be featured at the Auburn store.   
"We're excited to expand our work with local producers and give them another opportunity to grow their sales," said Michelle Peregoy-McHugh, Merchandising Manager.   
BriarPatch is more than a grocery store. The Co-op supports and gives back hundreds of thousands of dollars to local nonprofits each year through programs like Round Up at the Register, Apples for Gardens and PatchWorks.   
BriarPatch is committed to putting environmental values into all operations as part of long-term sustainability goals and recently became a member of Green Chill, a voluntary EPA partnership for installing a natural refrigeration system that will reduce refrigerant emissions to nearly zero. Only two percent of grocery stores in the U.S. use this technology.  
Known for its organic, ethically raised and locally grown food, the cooperative works with local farmers in the Sacramento watershed to pre-plan crops, ensuring consumer needs are met and family farmers thrive. For a number of years, The Co-op has partnered with California FarmLink to deliver vital loans to farmers.   
Fresh, locally grown fruits and veggies from Placer County growers such as FogDog Farm and Hillview Farms will be available in the Produce Department.   
"We are production planning with numerous farms that will be supplying both stores, and some that will grow for Auburn exclusively. We're really looking forward to forging new and growing existing farmer direct relationships," said David Benson, Senior Produce Manager, Grass Valley.   
"It's in our DNA. It's how we support local agriculture."