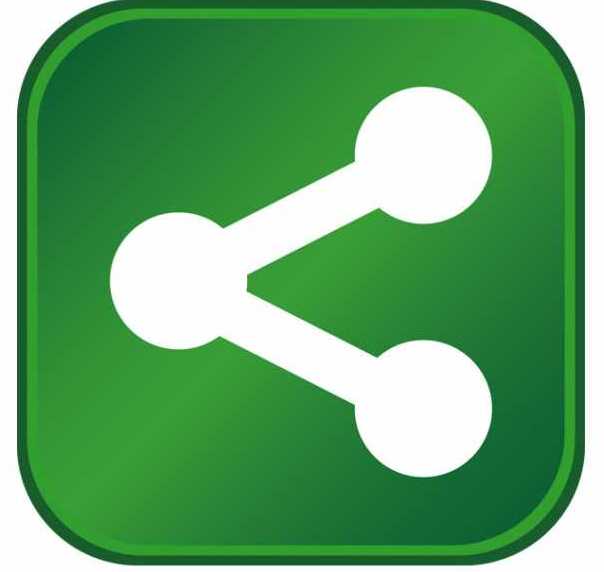 The new facilities in Glastonbury and South Windsor expand Amazon's robust operations and logistics network and continue the company's commitment to the state where there are more than 15,000 full and part-time employees.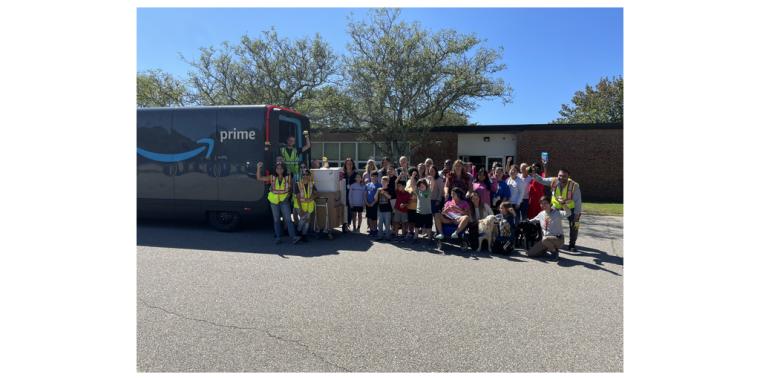 Amazon announced the opening of two new state-of-the-art delivery stations in Connecticut ahead of the busy holiday season. The new facilities in Glastonbury and South Windsor expand Amazon's robust operations and logistics network and continue the company's commitment to the state where there are more than 15,000 full and part-time employees.
"The Town of Glastonbury looks forward to Amazon's Delivery Station Warehouse on 35 National Drive having a positive impact on the community," said Jonathan Luiz, Glastonbury Town Manager.
"South Windsor is pleased to welcome Amazon to our community. We will benefit from having another Fortune 500 company as a business partner not to mention one that will offer services to our community," said Michael Maniscalco, South Windsor Town Manager.
The 105,000 square foot facility on National Drive in Glastonbury launched on August 30, 2023 and the 180,000 square foot facility on Ellington Road in South Windsor launched on September 27, 2023. These two sites have already created more than 250 full and part-time jobs with great pay and a variety of benefits that begin on Day One and will continue to ramp up over the next few months.
"We're thrilled to officially launch our delivery station in Glastonbury, creating great local jobs and ensuring we can better deliver for our customers in this area. We look forward to continuing to engage with the town, deepen our relationship with this community, and find ways to give back in the neighborhoods we serve," said Amazon Area Manager of Engagement, Angie Aguilar Villalobos.
"We're excited to expand into South Windsor and we are committed to being a good neighbor," said Amazon site leader, Habib Makhlouta. "This last mile delivery station not only brings hundreds of new jobs to this area, but it will also help us ensure we can deliver exceptional service to our customers throughout Connecticut."
Delivery stations play a pivotal role in Amazon's logistics network, serving as the last stop before packages arrive at customers' doorsteps. Packages are shipped to a delivery station from neighboring Amazon Fulfillment and Sortation Centers, loaded into delivery vehicles and delivered to customers. Delivery stations offer entrepreneurs the opportunity to build their own business delivering Amazon packages, as well as independent contractors the flexibility to be their own boss and create their own schedule delivering for Amazon Flex. In total, 3 Delivery Service Partners will operate out of the newly launched Glastonbury site and 5 Delivery Service Partners will operate out of the newly launched South Windsor site. To learn more, visit www.logistics.amazon.com and https://flex.amazon.com/.
In 2023, Amazon has added many new benefits, including a new emergency savings program and a financial assistance pilot program that has helped save fulfillment and transportation employees nearly $20 million—all available from day one of employment. Over the last five years, Amazon has created over 800,000 jobs, and will hire an additional 250,000 people this holiday season across full-time, part-time and seasonal roles.
Amazon provides career advancement opportunities, anytime access to earned pay access, health, vision, and dental insurance from the first day on the job; a 401(k) with company match; up to 20 weeks of paid pregnancy/parental leave for birth parents (6 weeks for eligible supporting parents); and Amazon's Resources for Living program, a free benefit offering mental health and financial services and support for employees, their families, and their households.
"Amazon is proud to continue investing and growing in Connecticut. These two new delivery stations will not only help us better deliver for our customers here, but it also furthers our commitment to this state," said Glendowlyn Thames, Manager of Economic Development at Amazon in Connecticut. "We are excited to bring hundreds of new jobs with competitive pay and great benefits, including free upskilling opportunities, to these communities."
Since 2010, Amazon has invested more than $7.2 billion in Connecticut, including infrastructure and compensation to employees, and has created more than 15,000 direct jobs here. These investments support an additional 13,300 indirect jobs across the state, in fields like construction and professional services, and have contributed more than $6.5 billion to the Connecticut GDP, on top of the company's direct investments. For more information, you can visit Amazon's U.S. investment map at aboutamazon.com/investing-in-the-u-s.
Beyond its investments and job creation, Amazon continues to support Connecticut by investing in local organizations and nonprofits through monetary and in-kind donations and volunteering opportunities. In the first weeks of operation, the team in Glastonbury delivered smiles to local students and educators by donating and transporting more than 1,200 classroom items to eight schools in the area (Buttonball Lane School, Eastbury Elementary School, Gideon Welles School, Glastonbury High School, Hebron Avenue School, Hopewell School, Naubuc School, and Smith Middle School).
"We are pleased that Amazon has donated school supplies to each of the schools in The Glastonbury Public School System. These supplies will make it easier for teachers in the classrooms. We hope we will do more in the future with our new Glastonbury neighbors at Amazon," said Glastonbury, Superintendent of Schools Alan B. Bookman, Ph.D.
In 2022, Amazon donated more than $645,000 to Connecticut based charities, non-profits, and community development organizations, including donations to the local chapters of the Boys & Girls Club, The Connecticut Food Bank, Children's Medical Center in Hartford, and several youth sports organizations throughout the state. In 2023, we are the presenting sponsor of the CT Lt. Governor's Computing Challenge, a statewide coding challenge for CT students from grades 3-12.