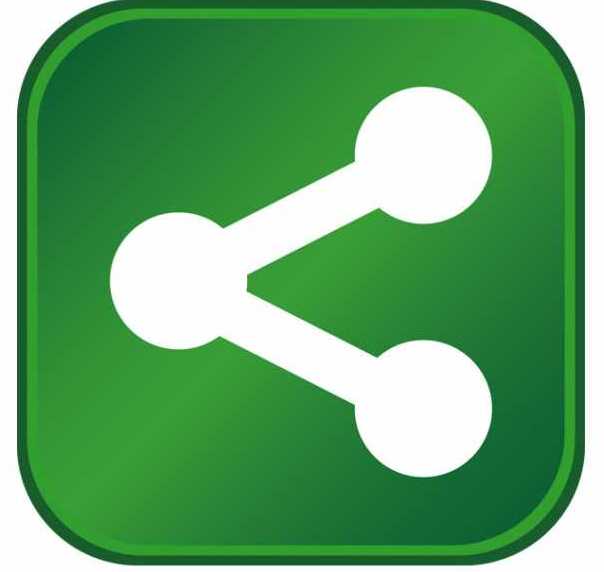 Life Sciences - A Florida Growth Industry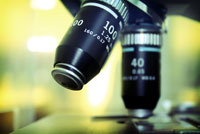 The onset of leading research and development centers in Florida sparked the formation of its biomedical cluster during the past five years. This cluster has brought Florida widespread attention as a leader and innovator in the life sciences industry. "The long-term impacts of institutions such as Scripps, Burnham, Torrey Pines and Merck locating in Florida are the educational opportunities and diverse, high wage jobs they will create for the citizens of our state," said Governor Charlie Crist. Indeed, the educational factor has made a difference.
 
Statewide, universities and world-renowned institutes are collaborating and businesses are aligning with them to advance the research, science and technology required to meet critical human needs. "Florida's research universities are forming the backbone of our life sciences and biotech sector," said John Adams, president and CEO of Enterprise Florida Inc., the state's chief economic development organization. "By creating an atmosphere that allows research and development to flourish, university-based innovation can result in technology commercialization."   
 
Coupled with the biomedical cluster development and business-academic partnerships is an emphasis on recruiting and nurturing first-rate talent, research and development, and infrastructure. "I think taking active steps to align Florida's educational goals with the business community's needs is the most effective way of preparing the workforce needed by the leading companies of the world," Crist believes. "More specifically, promoting the development of public universities that focus on math, science and engineering programs will directly assist in the preparation of the new, biotech workforce. This type of focus at a public university will bolster the math and science focus in K-12, and create the workforce that Florida needs to inspire clusters of science and technology-based businesses that enhance our economy." 
 

With economic growth and diversification as Florida's mission, a major priority is producing top-notch talent for the reasons indicated, particularly where sectors comprising the life sciences industry are concerned (e.g., pharmaceuticals, biotechnology). Consequently, Florida is focusing on pre K-12 math and science education. The Florida STEM Program is designed to provide the workforce with science, technology, engineering and math (STEM) skills because the future will mandate that more jobs entail a basic understanding of scientific and mathematical principles, a functioning knowledge of computer hardware and software, and problem-solving techniques. Solid STEM skills are a driver for innovation in the life sciences.
 
Florida's achievements in life sciences along with its capabilities and goals alone promote business attributes of the state. More so, however, they demonstrate the advantages of doing business in Florida, reflecting the talent, innovation, strong public-private partnerships and commitment to expanding life sciences within the state. "All of these factors are known to attract new prospects and investment as well as retain existing business in the state," Adams points out.
 
R&D Hotspot
 
Florida is a burgeoning hotspot for groundbreaking research and promising discoveries that will have worldwide benefits. 

Business Highlight
Biotest Pharmaceuticals Corporation

Florida Location: Boca Raton
Project Scope: 50 news jobs and $16,134,000 investment
Florida incentives: $200,000 Qualified Target Industry Tax Refund
Average Wage: $56,706

Biotest Pharmaceuticals is a wholly owned subsidiary of Biotest AG, a German-based global provider of plasma proteins, currently employing more than 1,750 people worldwide. The company develops and manufactures pharmaceutical and biotherapeutics products with a specialization in immunology. Its expansion project in the third quarter of 2008 demonstrates Florida's ongoing cultivation of its life science sector.
Qualified Target Industry Tax Refund (QTI)

The QTI Tax Refund is available for companies that create high paying jobs in targeted industries. Pre-approved applicants receive:

• $3,000 per net new Florida full-time equivalent job created
• $6,000 in an Enterpriser Zone or rural county
• Business paying 150% of average annual wage can add $1,000 per job
• Business paying 200% of average annual wage can add $2,000 per job
• Local community where company locates receives 20% of total tax refund

* New or expanding business in selected targeted industry or corporate headquarter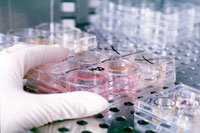 For three years, Florida has recruited branches of nonprofit research institutions. A wide range of incentives helped secure commitments from distinguished research institutes, enabling Florida to welcome Max Planck Institute and the Oregon Health & Science University (OSHU) Vaccine & Gene Therapy Institute in addition to Burnham, Scripps and Torrey Pines. Currently, Florida has 170 biotech companies specializing in therapeutics, diagnostics, industrial biotech and other areas. 
 
The University Factor
 
Florida has nine Centers of Excellence, which, collectively, represent a university-based program that links academia to industry. The program also gives university-produced innovations a push toward commercial viability. Life Sciences is a focus of several of the centers. Two initiatives forthcoming in the bioscience category are the Center of Biomolecular Identification and Targets Therapeutics at the University of South Florida and the Center for Nano-Bio Sensors at the University of Florida. 
                         University Centers of Excellence with Life Sciences Focus
Center of Excellence in Regenerative Health Biotechnology: University of Florida

Center of Excellence in Biomedical and Marine Biotechnology: Florida Atlantic University

Center of Excellence for Biomolecular Identification & Targeted Therapeutics: University of South Florida

Center of Excellence for Nano-Bio Sensors: University of Florida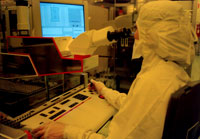 Universities also are the linchpin of Florida's medical research sector, which consists of University of Central Florida's (UCF) Burnett College of Biomedical Sciences and the Biomolecular Science Center; the University of South Florida's Health Sciences Center and the Tampa-based H. Lee Moffitt Cancer Center; the highly regarded Shands Hospital at the University of Florida (UF); and UF's Sid Martin Biotechnology Incubator, to name a few.  UCF has another role as the site of the Central Florida Research Park, now one of the country's top 10 research facilities. A campus-like setting, the park is located adjacent to UCF and serves as site for businesses desiring close ties to the university. Land is available for purchase to construct a facility or lease space for office, office/lab or light manufacturing uses.  
 
The fruit of Florida's business-education partnerships that are enhancing economic development is seen through 12 Employ Florida Banner Centers. Conceived via the Roadmap to Florida's Future, the state's strategic plan for economic development, which Enterprise Florida produces, the Centers were developed in 2006 by Workforce Florida Inc., which administers the state's workforce policy, programs and services. The Centers steer curriculum development in targeted sectors by partnering with industry to identify training needs and create new curricula. A principal objective is to create timely and relevant training that can be shared among educational institutions for access by businesses statewide, thus reducing duplication. Essentially, it can be created in one place and used in another, preventing another institution from starting from the beginning to address identical industry training needs in its community. Among the 12 are a biotechnology center (with the University of Florida in the lead) and a health sciences center (led by Valencia Community College).
 
Life Sciences as a Target Industry
 
Florida's life sciences industry is a fusion of biotech, pharmaceutical and medical device companies, hospitals and clinics. Represented by about 800 biotech, pharmaceutical and medical devices companies plus more than 41,000 healthcare establishments, life sciences is one of eight industries Florida targets for high-value, high-wage job retention and recruitment. Here's a snapshot:
 
Biotechnology
Florida – home to major institutes such as The Scripps Research Institute, the Burnham Institute for Medical Research, Torrey Pines Institute for Molecular Studies and the Max Planck Florida Institute – is building a superlative biotechnology sector. There are 170 biotech companies specializing in therapeutics, diagnostics, industrial biotech and other areas.
 
Health Care
Florida's healthcare sector encompasses one of the largest and most sophisticated health care systems nationwide. Many of the sector's 693,000 employees are engaged in a broad range of research activities and clinical trials for diseases such as Alzheimer's, cancer, diabetes, heart disease and others.
 
Medical Device Manufacturing
According to the FDA, Florida ranks second nationwide for the number of FDA-registered medical device establishments. The sector employs more than 20,000, with most companies located along the Interstate 4 corridor in Central Florida, the Jacksonville area and South Florida.
 
Pharmaceuticals
The 100-plus Florida pharmaceutical and medical manufacturing companies specialize in the development of novel treatments to generics, nutraceuticals and over-the-counter drugs. They also employ more than 5,400 researchers, technicians and general staff. Most companies in this subcluster are located in South Florida, Central Florida and the Tampa Bay region.
About the Author