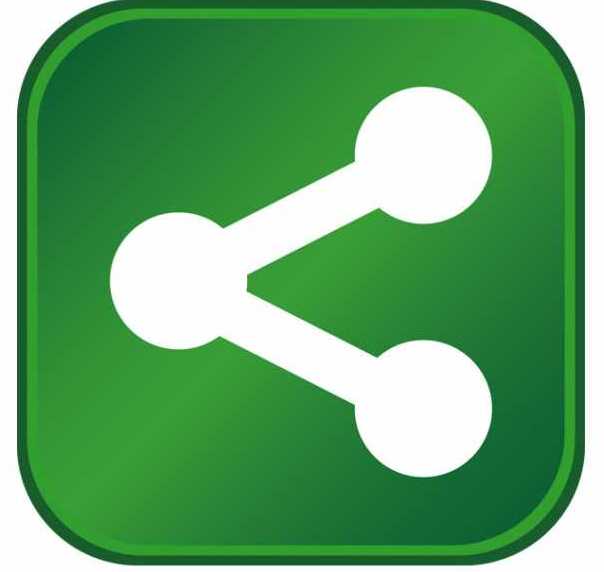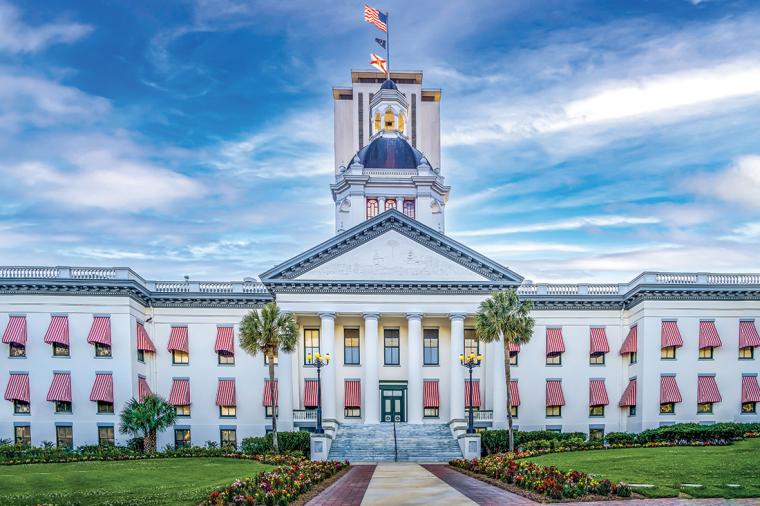 In 2022,  as much of the country continues to recover from the pandemic, Florida stands out boldly as a beacon of hope and a climate of certainty for businesses.
As leadership in states throughout the U.S. enforced restrictive mandates, Florida's leadership fought tirelessly to protect the freedoms, jobs and businesses of Floridians. Throughout the pandemic, as states shut down and remained closed, Governor Ron DeSantis kept Florida open, allowing people to earn a living and businesses to remain in operation.
Climate of Certainty and Growth
As a result of sound policies and putting Floridians first, Florida continued to build upon an already strong economy and welcomed droves of new residents and businesses to the Sunshine State. As businesses sought and continue to seek a climate of certainty in unprecedented times, Florida has seen notable increases in business formations and labor force. According to the Florida Department of Economic Opportunity (DEO), Florida led the nation in total business formations in 2021. Total new business formations in 2021 were 60 percent higher than in 2019. In the first seven months of 2022, Florida had 75,707 more new businesses than second-place Texas – even though Texas has a population more than 35 percent larger than Florida's.
For business owners throughout the country, a move to Florida meant a move for their company's future success. Companies such as Retro Fitness made the decision to call Florida home during the pandemic and have seen the positive impact of Florida's pro-business environment.   
"Over the course of my career, I've had the opportunity to develop and build businesses across many states and see firsthand how they support local businesses. So, when I had the opportunity to move Retro Fitness's headquarters to Florida, it was a no-brainer," said Andrew Alfano, CEO of Retro Fitness. "Retro Fitness is the third-largest franchise in the high-value, low-price fitness space and every one of our clubs is individually owned and operated by a small business owner. I don't think we'd be where we are today had we not left our headquarters in New Jersey. Florida is a pro-business state, and I'm very happy to be here."
Economic Development Continues to Thrive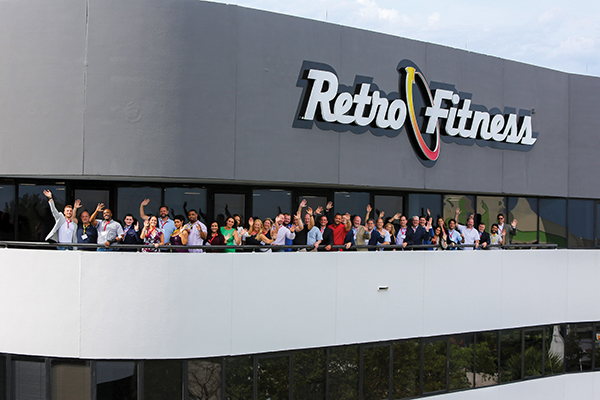 As interest continues to build for Florida's business-friendly environment, Enterprise Florida's Business Development team has worked diligently to welcome numerous businesses to Florida.
In fiscal year 2021-22, Enterprise Florida and its statewide partners established 61 economic development projects representing 12,564 new and retained jobs and more than $2.5 billion in capital investment. Projects included relocations or expansions from companies including City Furniture and Lockheed Martin Corporation.
Enterprise Florida is proud to showcase Florida as the premier business location in the U.S., focusing on Florida's workforce, innovation, infrastructure and pro-business climate.
Talented Workforce to Meet Growing Needs
When business owners look to move or expand in Florida, they are also looking to make sure the area they choose has the workforce needed to fill critical jobs within the company. As demands for skilled workers are on the rise, Florida continues to lead the nation with its diverse and talented workforce of more than 10.6 million.
As of July 2022, Florida employers added jobs for 27 consecutive months and the state unemployment rate remained below the national rate for 20 consecutive months. In July 2022, there were 10,658,000 people in Florida's labor force, greater than Florida's February 2020 pre-pandemic labor force, and increasing by 291,000, or 2.8 percent, from the same month one year ago. Florida's unemployment rate bested the nation by a range of 0.2 percentage points to 1.1 percentage points lower than the national rate from December 2020 through July 2022.
Throughout Governor DeSantis' administration, Florida's leadership has prioritized workforce development throughout the state.
One way leadership invests in Florida's communities to create jobs and economic growth is through the Florida Job Growth Grant Fund, an economic development program designed to promote public infrastructure and workforce training across the state.
Recently, Governor DeSantis awarded almost $1.6 million to Tallahassee Community College (TCC) through the Florida Job Growth Grant Fund to increase and enhance workforce education opportunities in the healthcare industry. TCC will use the funds to double the enrollment in dental hygiene, dental assisting and surgical technology programs.
In addition, Governor DeSantis awarded $430,000 to Manatee Technical College through the Florida Job Growth Grant Fund. The award funds a Diesel Systems Technology course to prepare a highly skilled workforce for in-demand occupations in the transportation, distribution and logistics industries.
From the start of his administration, Governor DeSantis has awarded more than $100 million in Job Growth Grant Funds to communities throughout the State of Florida. These investments have had significant impacts and will continue to set Floridians up for success for years to come.
In addition to the Florida Job Growth Grant Fund, Quick Response Training and Incumbent Worker Training grants available through CareerSource Florida help companies keep pace with changing technologies as they recruit and train employees in cutting-edge skills.
In 2020, Governor DeSantis and the Florida Department of Education launched Get There, a workforce education initiative aimed at raising awareness of short-term, high-value career and technical education programs. The initiative highlights the key benefits of rapid credentialing programs available to Floridians at the 28 Florida college system institutions and the 48 technical colleges and centers across Florida. Get There accelerates students' time to completion of an in-demand, high-value industry certification or postsecondary workforce credential. Programs include advanced manufacturing, transportation and logistics, healthcare and information technology.
Access to International Markets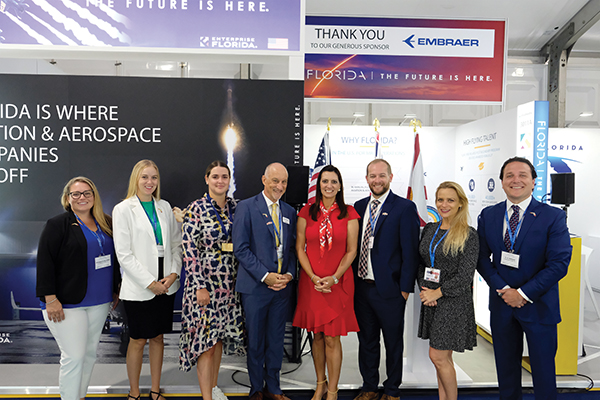 In addition to helping Florida companies grow their audience within the U.S., Enterprise Florida works with companies to showcase their goods and services on an international stage.
In Fiscal Year 2021-22, Enterprise Florida's International Trade and Development team conducted more than 4,600 consultations with Florida companies, completed two export sales missions and organized the state's participation in another 13 global trade shows and exhibitions.
As a result of these efforts, Florida companies were put on an international stage and reported $1.5 billion in actual and expected export sales, while over $1.5 million in trade grants were awarded to more than 290 companies. International Trade and Development's International Office network and foreign direct investment team established 39 projects with $153 million in total capital investment. Those investments represent nearly 3,000 jobs for Floridians, adding to Florida's tax and employment base.
Most recently, Enterprise Florida led a delegation of 113 Florida companies, organizations, EDOs, business executives and event sponsors to Farnborough International Airshow in the United Kingdom.
In 2021, Florida companies exported $55 billion worth of goods to more than 200 countries around the world, making it the sixth-largest exporting state in the country. With unparalleled access to markets worldwide, the state's 15 deepwater seaports and 19 commercial airports easily bring Florida products to every corner of the globe. In addition, Florida's vast international commerce infrastructure includes the ready availability of trade financing, international legal and insurance services, freight forwarding and logistics, distribution and warehousing and related services. The state's international business community enjoys access to the second-largest Foreign Trade Zone network in the country, where value can be added to foreign goods tariff-free before shipping them on to another country.
Enterprise Florida's six trade offices around the state assist Florida businesses with developing new international markets and exporting their products and services around the globe. Free export counseling is available for Florida manufacturers, export intermediaries and service providers.
Find Your Future in Florida
With its unparalleled geographic location, talented and diverse workforce and business-friendly environment, Florida continues to set the standard as a global leader in economic development. Enterprise Florida is proud to work with companies across the country and world to bring their business to the Sunshine State. For more information about how any business can find its future in Florida, visit EnterpriseFlorida.com.  T&ID