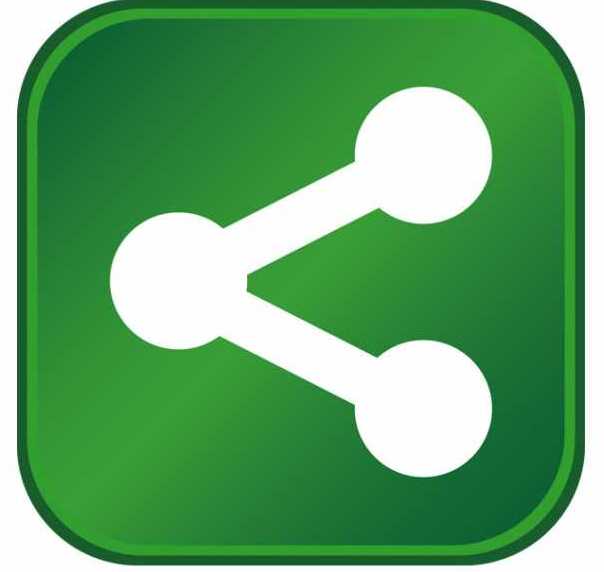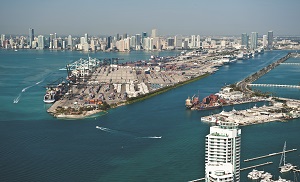 Florida is building the best business climate in the country. The state ranks No. 2 in the nation for business, according to Chief Executive Magazine's "2015 Best and Worst States for Business" survey.
Thanks to its tremendous market opportunities, highly skilled and diverse workforce, expansive infrastructure and easy access to domestic and international markets, Florida is consistently recognized as a top state for business.
Success is Manufactured in Florida
The state is a prime location for manufacturing companies. Recognizing the importance of the industry, Florida took a major step in helping manufacturers become more competitive through the elimination of sales tax on manufacturing machinery and equipment. These incentives position Florida to capitalize on the growing interest in making America a magnet for manufacturing production. The state ranks among the nation's top 10 states for manufacturing establishments, with more than 18,600 companies employing nearly 321,000 Floridians.
These advantages entice manufacturing companies like Boston Whaler to grow their business in Florida. The boat manufacturer has more than doubled the workforce at its Edgewater facility since 2010 and employs more than 600 Floridians.
Boston Whaler President Huw Bower said, "Boston Whaler is committed to creating the safest, easiest-to-own and most exciting boats on the water, and Florida is truly the best place for us to meet that goal." 
Life Sciences Advantages
Florida has leapt ahead of the competition to establish itself as the new location for life sciences innovations and industry growth. Florida ranks second among states for FDA-registered medical device manufacturing facilities and third for pharmaceutical and medicine manufacturing businesses.
Fortune 500 company Johnson & Johnson Vision Care manufactures and distributes 1.6 billion contact lenses worldwide. Johnson & Johnson Vision Care chose to expand its product line, as well as add a center for 3-D printings and advanced manufacturing in Jacksonville. These investments are due to the state's talented workforce, top-ranked infrastructure and business-friendly policies. The expansion will add 100 jobs and $301 million in capital investment in the Jacksonville region.
"Jacksonville is home to Johnson & Johnson Vision Care. We've been part of this community for 26 years and this expansion will allow us to do even greater things for our community and the business," said Tim Ryan, plant manager of Johnson & Johnson Vision Care, Inc.
Logistics Businesses Keep Florida Moving
Intermodal is the key word when talking about logistics in Florida. From trucks to planes to ports and international access, products move quickly and efficiently from Florida around the country and the world.
Florida's infrastructure makes it an ideal location for logistics and distribution companies. The state boasts 3,000 miles of rail lines, 19 commercial airports, 15 deepwater ports, two spaceports and more than 12,000 miles of highway to support nearly 20 million residents and more than 95 million tourists annually.
No other site in the Western Hemisphere can match Florida's strategic location as a gateway to the Americas. Capitalizing on the state's peninsular location, Florida serves as a global launchpad to the highly sought-after Latin American market and a major international trade center and hub for businesses.
Florida serves as a global hub for business and is home to the third-largest cluster of logistics and distribution jobs in the U.S.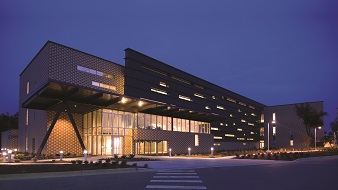 Spearheading the Information Technology Industry
From startup ventures to established companies, the state's IT businesses are among the most active and successful. They include such brand names as IBM PC, Motorola Solutions, Inc. and Citrix Systems, as well as entrepreneurs creating tomorrow's ground-breaking technologies.
Cognizant, a Fortune 500 global provider of information technology, consulting and business process services, will add more than 400 jobs and invest approximately $5.7 million over the next four years in Tampa.
"Tampa and surrounding Hillsborough County are home to several Fortune 500 and other innovative companies, many of which are current and potential Cognizant clients. We are pleased to be expanding in the region," said Steven Schwartz, executive vice president and chief legal and corporate affairs officer at Cognizant. "Thanks in part to the work of Governor Scott, Florida and the Tampa area are an attractive place to do business, given the robust infrastructure that has been created for technology companies, and the rich talent pool fed by the state's 13 universities and concentration of highly skilled military veterans and their spouses."
Investing in Florida's Financial and Professional Services Industries
Last year, more than 30 projects in the financial and professional services sector were established, which will add more than 9,000 new jobs and $530 million in capital investments. Florida's assets helped Navy Federal Credit Union make the decision to again expand its campus in Pensacola. The world's largest credit union will add 5,000 jobs in the Panhandle over the next decade.
"This is our largest expansion in Pensacola thus far. It underscores what we've long been saying about this great community — it's a great place to grow your business and a wellspring of talented people to employ," said Cutler Dawson, CEO/president of Navy Federal. "Continued growth for Navy Federal not only signifies the strength of the credit union, but also means upholding our high standards for member service. It takes the best to serve the best and that's why we continue to invest in Pensacola."
The state is home to more than 126,000 financial and professional services companies that employ around 864,000 workers. Most of the nation's leading financial and insurance companies have established large operations in Florida, making it the third-largest cluster in the U.S.
Home to Headquarters
Companies headquartered in Florida benefit from the state's world-class business amenities and infrastructure so people, products and ideas can travel fast. The United States Tennis Association (USTA) will locate a new divisional headquarters facility in the Lake Nona area of Orlando, creating 154 new Florida jobs and more than $60 million in capital investment. The new "Home of American Tennis" will provide a state-of-the-art training facility that will enhance the sport at every level.
"The Lake Nona area in Orlando provides the optimal location for the USTA's new facility," said Dave Haggerty, USTA chairman of the board and president. "We can build a state-of-the-art facility which will further our mission in the country's top destination market that also provides opportunities for year-round play."
Choose Florida's Business Climate
State leaders strive for an environment where businesses can prosper, all in an effort to make Florida the No. 1 state in the nation for job creation. Since 2010, businesses have created more than 879,000 private-sector jobs in Florida. The state's annual private-sector job growth rate, now at 3.9 percent, has exceeded that of the nation since April 2012. The statewide unemployment rate stands at 5.7 percent.
Florida's pro-business climate, diverse workforce, expansive infrastructure and unique global position make it a highly compelling option for businesses looking for their next location and expansion opportunities. 
About the Author