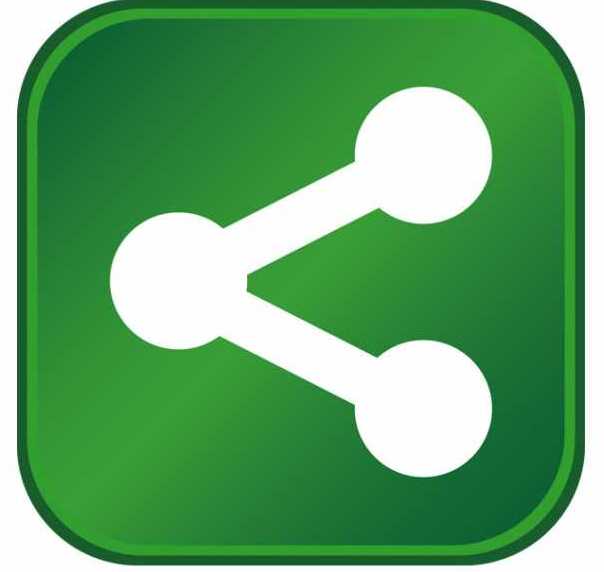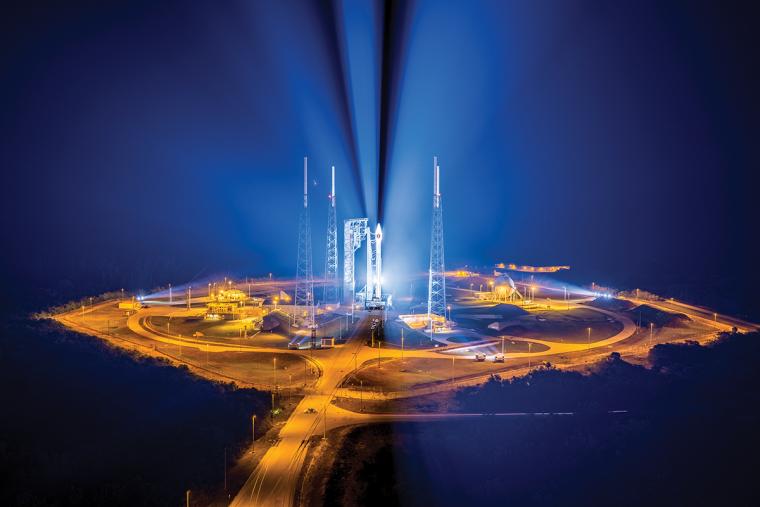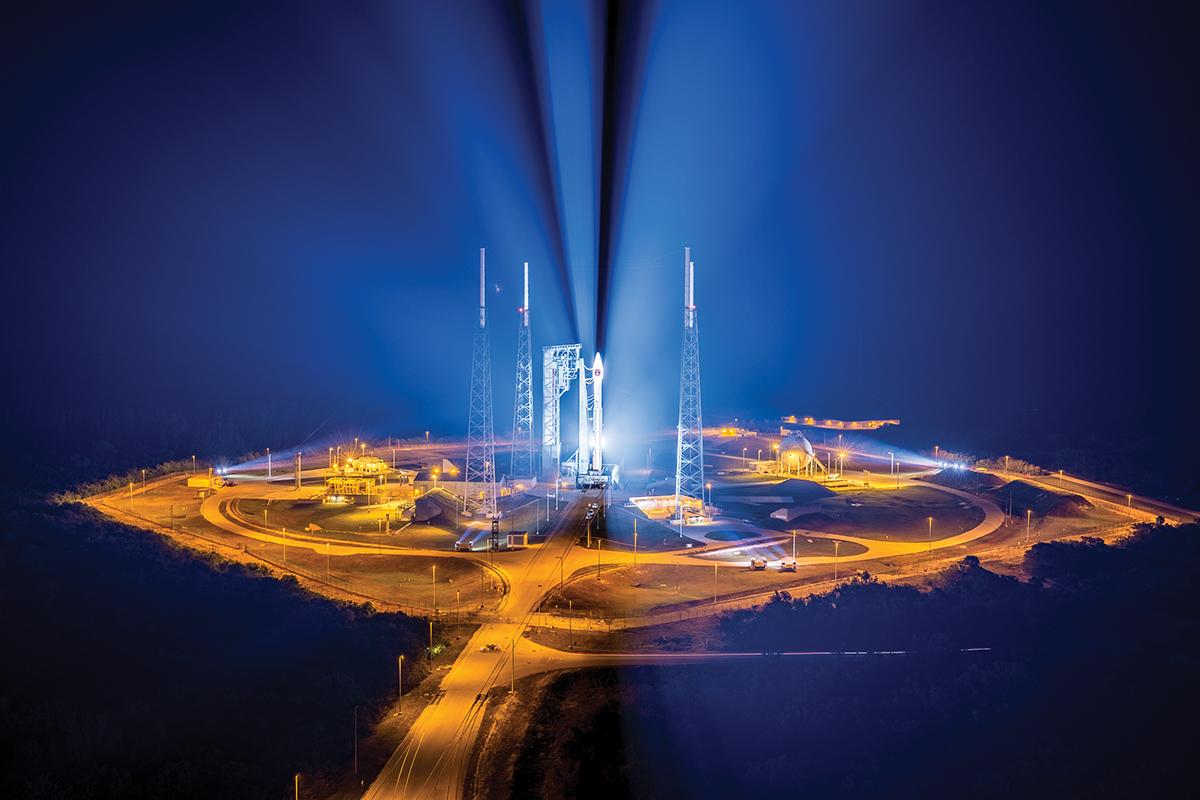 In today's business world, you have to stay relevant. You also have to stay one step ahead. That requires you to continually evolve — in a place that will evolve with you. Florida offers boundless opportunities to grow, innovate, discover and explore.
Fueled by a world-class infrastructure, young, educated and diverse workforce, global gateways, a state-of-the-art high-speed technology backbone and one of the most business-friendly environments in the country, anything is possible in Florida.
A New Space
Since the Saturn V carrying Apollo 11 crew members Neil Armstrong, Michael Collins and "Buzz" Aldrin launched from Cape Canaveral in 1969, Florida and spaceflight have been synonymous. Today, the state's aerospace industry continues to chart the course for innovation.
"There is a perception that when the Space Shuttle quit flying in 2011 that the space program effectively ended for NASA as well as the United States," said Gary Wentz, VP of human & commercial systems for United Launch Alliance. "But in fact, we continue to launch satellites 10 times a year from the Space Coast."
United Launch Alliance (ULA) is a 50-50 joint venture owned by Lockheed Martin and The Boeing Company. ULA brings together two of the launch industry's most experienced and successful teams – Atlas and Delta – to provide reliable, cost-efficient space launch services for the U.S. government. ULA has successfully delivered more than 115 satellites to orbit.
With more than 85,000 professionals working in Florida's aviation and aerospace industries, Florida offers large numbers of rocket scientists, machinists, pilots, engineers and other flexible, "badgeable" workers.
"The advantage to being in Florida is there's decades of talent in the area that has focused on space flight," said Wentz. "That talented workforce is still located in the area and that's something that companies can leverage when they bring their business here."
The landscape of Florida's Space Coast continues to evolve and commercial ventures now pepper the region. In March, OneWeb Satellites broke ground on its 100,000-square-foot manufacturing facility. The company will design, build and launch an extensive network of small satellites that will enable the delivery of Internet services worldwide. These micro satellites will be mass-produced utilizing fewer components, making them lighter and easier to launch.
"We'll produce over 2,000 satellites to be flown in low-Earth orbit," said OneWeb Satellites CEO Brian Holz. "That's going to allow us the foundation – with new automation techniques – to lower the cost of satellite delivery, shorten the schedules for our customers and create value not in the industry today."
The company considered seven states and four countries before selecting Florida for the $85 million facility. In addition to the 250 jobs that will be created, the facility will bring suppliers to the region.
Frank DiBello, president and CEO of Space Florida, said, "The announcement of OneWeb's presence here at Exploration Park is one that perfectly aligns with Space Florida's vision of the Cape Canaveral Spaceport and Florida as the world's leading space commerce center. Our ever-expanding commercial space industry at the Cape Canaveral Spaceport will now be home to the most advanced satellite manufacturing capability in the world, and Space Florida looks forward to OneWeb Satellite's success."
A week before the groundbreaking ceremony at OneWeb, the company announced it had signed on for five launches with its soon-to-be neighbor, Blue Origin.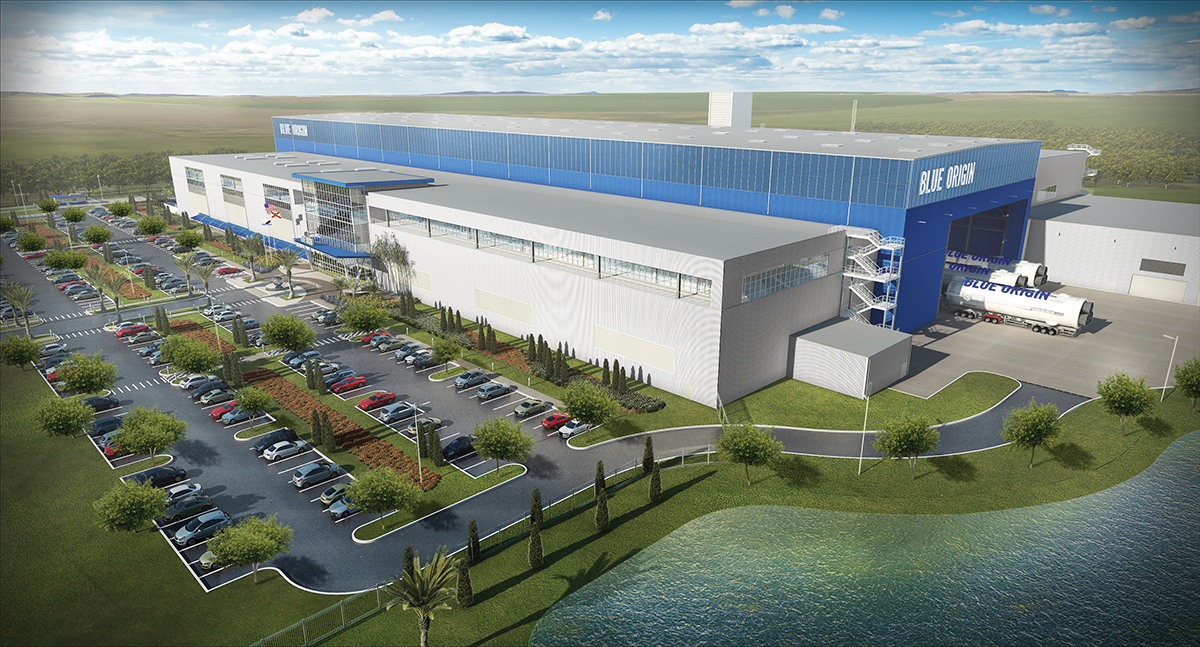 Blue Origin's 750,000-square-foot facility is well under construction, just across the street from the OneWeb site. The company, and more than 300 new employees, will build its New Glenn rockets in the $200 million building. In addition to rocket construction, the company will also test its engines and launch from Florida. Along with human spaceflight, Blue Origin's vehicles will provide streamlined launch opportunities for satellites and research payloads.
"Cape Canaveral has long been a gateway to humankind's greatest adventures. Our new home, Complex 36, has seen 43 years of service and 145 launches, including the Mariner missions, Pioneer 10 and Surveyor 1, the first U.S. spacecraft to land softly on the moon," said Jeff Bezos, founder of Blue Origin. "This historic pad hasn't seen a rocket launch in more than 10 years – too long. We can't wait to fix that."
Beyond the Space Coast
Florida's size, workforce and infrastructure allow aerospace companies to succeed statewide. More than 400 miles northwest of the Space Coast in Bay County, GKN Aerospace will open its first Florida location. The company will build a manufacturing facility, creating 170 jobs and more than $50 million in capital investments.
GKN Aerospace uses advanced manufacturing technologies to supply high-value, integrated assemblies in both metallic and composite materials to the aviation industry.
Mike Grunza, CEO of GKN Aerospace's Aerostructures North America business, said, "This investment emphasizes our commitment to manufacturing in North America, as this new world-class facility will create jobs and strengthen our competitive position in the U.S. aerospace market for the future. The excellent support we have received from Bay County EDA, Governor Rick Scott's office, higher educational partners and The St. Joe Company made Florida an ideal location for GKN."
Clint Mizell, past chairman of the Bay Economic Development Alliance, added, "We are ecstatic to welcome GKN Aerospace to Bay County. The creation of 170 new jobs along with a capital investment of more than $50 million will have a legacy impact in our local economy. Our community came together as a team to land this game-changing project. We cannot say enough thanks to the many individuals and organizations that helped and supported our efforts."
The industry is growing in South Florida as well. KLX Aerospace Solutions Group will expand its new global headquarters and distribution hub between Miami-Dade and Broward Counties.
KLX Aerospace Solutions Group (ASG) is the world's leading distributor and value-added service provider of aerospace fasteners and consumables, offering the broadest range of aerospace hardware and consumables and inventory management services.
John Cuomo, vice president and general manager of KLX Aerospace Solutions Group, said, "Our new Miami headquarters will enhance our existing operations and assist with our ongoing recruiting efforts. This new facility will enable ASG to achieve its growth in a single headquarters facility. We sincerely appreciate the financial commitments provided by the State of Florida and Miami-Dade County to facilitate the development of our new operational headquarters."
Connect with the Best
In addition to ULA, OneWeb Satellites, Blue Origin, GKN Aerospace and KLX Aerospace Solutions, industry leaders like SpaceX, Orbital ATK, Northrop Grumman, Safran and Thales all have operations across the state. Virtually every major aviation/aerospace company in the world has significant operations in Florida, generating a robust supply chain that benefits all.
Some states will promise businesses the moon. Florida can actually deliver it. T&ID
About the Author