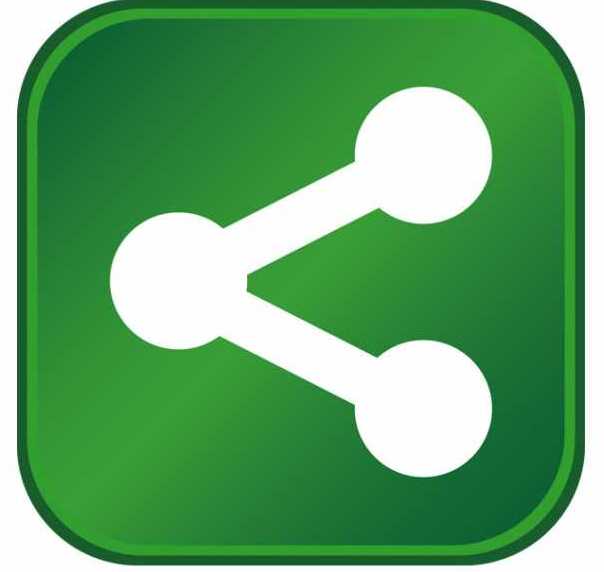 Combine a growing consumer market, an expanding pool of talent, a supportive government and a strong asset base, and Florida assures companies long-term success. The energy in the state is palpable, and it shows up in nearly every measure, every indicator. So, in an era when businesses must remain innovative to succeed, locate where innovation thrives - Florida. Innovation Hub of the Americas.SM
Florida's knowledge base continues to blossom through the support of strong research & development efforts and technology transfer. Government, industry and academia have converged to create partnerships that will continue to advance Florida's technology leadership and workforce talent.
Whether your organization needs to move products, services or data, Florida's infrastructure provides ready worldwide connectivity. Florida is known as the global gateway for international commerce.
Florida also offers an environment conducive to the entrepreneurial spirit. Numerous venture capital firms, angel investors, technology incubators, research parks and strong university research programs help fuel business development and expansion.
While businesses enjoy a stable tax structure, exceptional incentives and efficient state & local governments, the people of Florida also benefit from no state personal income tax, a strong educational system, affordable housing and an enviable quality of life.
Strong Knowledge Base
In Florida, the necessary knowledge infrastructure is in place: 11 state universities, three major medical schools, and numerous independent colleges and universities. Florida universities perform more than $788 million per year in sponsored research, working closely with business and industry to create cutting-edge technology.
Innovation is essential in today's economy, with ever-shortening product cycles and the constant need to explore new solutions. In 1999, $4.3 billion was spent in Florida on R&D. Additionally, the State ranks 7th in the nation for federally funded R&D primarily related to space and defense-related activity. Florida-based R&D programs are generating new opportunities and forging new avenues to success.
R&D programs are generating tomorrow's new ideas and Florida has an excellent record of translating scientific research into commercial technologies and products. In 2000, over 2,600 patents were awarded to Floridians and during the five-year period of 1995-2000, 586 Small Business Innovative Research Awards were granted to Florida residents.
Florida has a significant knowledge base to enable the transfer of technology. In fact, Florida is home to a predominance of fast growing, product-rich "gazelle" companies. These firms take on more risk, produce more innovations and stimulate market demand. They are a necessity in this new economy.
Encouraging Partnerships
In Florida's university and corporate labs, in its medical facilities and thriving business incubators and accelerators, research is spawning new business.
For the state of Florida, that's very good news. The 11 state universities and a major private university spent just over $1.1 billion on research in fiscal year 2002, and the investment has paid off by building a variety of companies that give the state high-paying jobs and a general economic boost.
Enterprise Florida Inc., the state's public-private economic development organization, and state government leaders want to encourage this kind of profitable innovation. They have joined forces on a number of initiatives designed to make it easier to turn university-born technology into successful companies.
Florida's Defense and Space Technology Sales and Use Tax Exemption encourages innovation by giving companies in those industries up to a 100 percent tax exemption on manufacturing and research equipment. It also allows them to designate the amount of the exemption to one or more state universities or community colleges. The educational institution must match the donation and then co-develop research and development projects with the company.
State leaders also want to ensure that innovative businesses have the qualified workers they need to build their companies. In addition to university programs, Florida's 28 community colleges train workers that fuel existing and emerging industries in fields such as information technology, biotech and aerospace.
"There's a tremendous amount of research taking place in both corporate and university environments," says Enterprise Florida President and CEO Darrell Kelley, "but a product's true commercial potential is often only realized through public and private collaboration."
Technology Leadership
As a leading Cyberstate, Florida has a large and robust technology base, and a strong historical role in pushing the technology envelope.
From the birth of the nation's space program in the 1950s in Cape Canaveral, to work with early laser technology during the 1960s in Central Florida, to the development of the personal computer in Boca Raton in the early 1980s, Florida has long been at the forefront of technological advances.
Today, Florida's key industries are continuing to develop new state-of-the-art technologies. Innovative organizations in the information technology, life sciences, aviation/aerospace, homeland security/defense, financial/professional services sectors are molding the future, and continue to make Florida a key player in the New Economy.
How Florida ranks as a high-tech state:
3rd in highest dollar volume of high-tech exports (2003 AeA Cyberstates)

4th in highest number of high-tech workers (2003 AeA Cyberstates)

4th in highest number of high-tech establishments (2003 AeA Cyberstates)
Florida's National Industry Segment Rankings:
3rd in telecommunications services employment( 2003 AeA Cyberstates)

4th in engineering services employment (2003 AeA Cyberstates)

4th in Internet services employment (2003 AeA Cyberstates)

4th in communications equipment manufacturing employment (2003 AeA Cyberstates)

4th in electronic components manufacturing employment (2003 AeA Cyberstates)

4th in aviation/aerospace employment (Commission on the Future of U.S. Aerospace Industry, 2002)

5th in total high-tech services employment (2003 AeA Cyberstates)

5th in total high-tech manufacturing employment (2003 AeA Cyberstates)

5th in defense electronics manufacturing employment (2003 AeA Cyberstates)

5th in photonics manufacturing employment (2003 AeA Cyberstates)
Innovation Advantages
In Florida, there's a strong network in place to ensure that innovative ideas come to fruition. Incubators and accelerators, located all across the state, provide management expertise in business planning and development, and technical service training and support. Additionally, they, along with research parks, provide working space in specialized facilities where entrepreneurs can share resources and collaborate with other professionals leading emerging businesses.
Entrepreneurs in need of financial support can find refuge in Florida. The state boasts a strong team of dealmakers -- venture capital firms as well as angel investors -- to fuel business development and expansion. Additionally, due to robust university research and an environment where government, industry and academia work together, Florida has been placed on the radar screens of venture capitalists everywhere.
With its strong knowledge base, booming high-tech sector, modern university system, innovative R&D collaborations and a support system for technology commercialization, Florida provides the right environment to continue to nurture this vibrant entrepreneurial climate.
Workforce Talent
Strength in numbers: Florida offers an ever-expanding pool of available labor in all occupations. During the 1990s, Florida's labor force grew by more than a million workers to more than 8.0 million in 2002. Florida is also a magnet for in-migration, with more than 86,000 people moving to the state from other parts of the country, and an additional 80,000 from overseas.
Sustained growth: Florida's labor force is expected to continue this strong growth trend in the new century. By the year 2005, Florida will add another million people to its labor force, and a further 700,000 by 2010. This growth ensures a large and talented workforce for sustained business expansion.
 A highly skilled workforce: No Floridian lives more than 50 miles from an institution of post-secondary learning. Florida's labor market has been especially strong in high value added businesses and services, including high-tech industries and international trade. There are approximately 240,000 high-tech workers in Florida, the fifth highest in the nation.
Cultural diversity: Florida's workforce is one of the most diverse in the nation, both culturally and linguistically. Over 2.5 million Floridians were born outside the United States, and Floridians speak in more than93 languages. Florida has a particularly strong representation of Spanish and Portuguese speakers, and Miami is the acknowledged business capital of the Latin America.
Affordable talent: Intense competition is requiring companies to re-evaluate how their resources are allocated. Florida businesses benefit from being able to obtain top-notch talent at an affordable rate. Florida's average cost of labor is 14 percent lower than the national average.
Florida's Future
Florida has a very clear vision of the future and a strategic plan to meet future goals and challenges. In Florida, it is a continuous improvement and grassroots process to develop strategies for continued economic growth and global competitiveness. Florida is known for public-private collaboration. Business, economic development and government leaders are committed to working together in partnership to turn Florida's vision into reality.
In Florida, we have rewritten the rulebook for economic development and understand that the global business community has important considerations beyond yesterday's bottom line. The knowledge-driven companies that will dominate in the 21st century look at the big picture, over the long haul. They've raised the prominence of a number of issues related to quality of life, integration of world markets, social considerations and the attitudes of both government and the general public toward businesses. They've raised the bar for a supportive business climate that is always on the leading edge.
Florida is our product. And like corporate brand managers, we must constantly monitor and assess customer needs, pricing, product improvement, and value comparisons in order to maintain and increase our competitiveness. In Florida, we understand what it takes to remain on the cutting edge.
That's why we have developed collaborative partnerships with business, economic development organizations and government leaders to shape Florida's future. That's who we are, a private-public collaboration whose major goal is to maintain and increase Florida's competitive position.