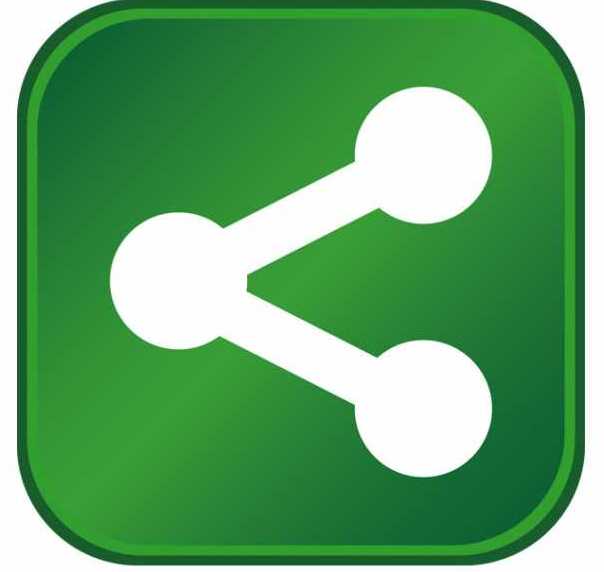 The Florida aerospace and defense industry stretches back to 1950 with Bumper 2, the first rocket to launch from Cape Canaveral. This chapter in space flight laid the ground work for Florida's storied history within the aerospace and defense industries.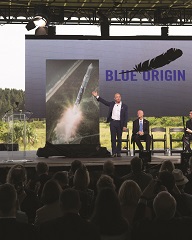 Fast forward more than 65 years and today's Florida companies are still breaking boundaries and innovating like never before. Blue Origin plans to launch commercial spacecrafts from the Space Coast and Embraer, a global leader in the production of small commercial jets and virtually every major defense contractor from the United States and abroad, has significant operations in the state.
In Florida, the aerospace and defense industries are free to create boundless opportunities to grow, discover, explore and thrive.
Florida's Aerospace Industry Reaches for the Stars
Coming soon to the Sunshine State is a new era of space exploration. In 2015, Amazon's founder and CEO Jeff Bezos announced his company, Blue Origin, will design, manufacture and launch commercial rockets from Florida's Space Coast. The company will expand opportunities for Floridians by creating 330 jobs and investing $200 million into the community over the next five years.
"We're not just launching from here, we're building here," said Bezos. "Cape Canaveral has long been a gateway to humankind's greatest adventures. Our new home — Complex 36 — has seen 43 years of service and 145 launches, including the Mariner missions, Pioneer 10 and Surveyor 1 — the first U.S. spacecraft to land softly on the moon. This historic pad hasn't seen a rocket launch in more than 10 years — too long — we can't wait to fix that."
Consistently ranked one of the best states for business, Florida is committed to keeping regulatory requirements and business taxes low. That, along with a strong economy and zero personal state income tax, gives revolutionary companies like Blue Origin the boundless freedom to succeed.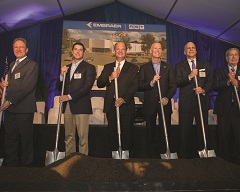 Global Connectivity Helps Aviation Companies Reach New Heights
When Embraer made the decision 35 years ago to expand its aircraft manufacturing from Brazil to the U.S., choosing Florida was an easy decision.
"Our partnership with the state of Florida has been fundamental to our ability to serve the customers in our largest market," said Frederico Curado, Embraer's president and CEO.
With serval operations across the state, Embraer's story has become representative of the potential in Florida. In 2010, Embraer opened a new production and sales facility for its popular Phenom series.
Embraer continued its auspicious partnership in 2015 with the groundbreaking of its Aero Seating Technologies facility. The new building will house the design, development and production of its executive jet seating solutions. The facility is expected to be operational in the second half of 2016, creating 150 jobs and a $3.5 million investment in the Titusville community. The central location of its manufacturing facility also allows Embraer to be closer to its North American suppliers. 
Aviation leaders like Embraer benefit from Florida's logistical advantages, including easy connections to 19 commercial airports, 15 deepwater ports and more than 12,000 miles of highway.
Florida can expand companies' global reach through one of the most extensive multi-modal transportation systems in the world. Because when a business can reach boundless markets, there's no limit to how far it can take it.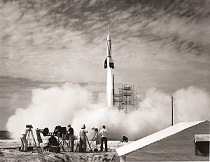 Defense Suppliers Find Expertise in Florida's Workforce
Florida is home to one of the nation's largest defense and homeland security industries. Few states can come close to matching the scale and scope of Florida's network of major contractors and suppliers.
One Florida supplier to top defense companies like Lockheed Martin and Boeing is a woman-owned small business, Fort Walton Machining. Located in Northwest Florida, the company manufactures and assembles machine parts for the aerospace, commercial and defense industries. In 2015, Fort Walton Machining expanded its operations, adding 30 jobs and investing more than $1.5 million in new manufacturing equipment purchases. The company employs more than 200 Floridians and believes the state's broad depth of talent helps fuel economic growth.
"The large military presence in our area brings outstanding employees with great skills and a work ethic like none other," said Greg Britton, CEO of Fort Walton Machining. "That, coupled with the unselfish collaboration of K-12 education, workforce development, universities and industry coming together, has established an energized talent pipeline for aerospace manufacturing."
For defense suppliers and contractors to be successful, it's imperative that companies have access to a highly skilled and tech-savvy workforce. Fort Walton Machining is able to find boundless potential in the state's almost 80,000 trained aerospace engineers and mechanics, as well as 16,000 new STEM graduates entering the workforce annually.
Pursuing International Business in Florida
Sharing Florida's boundless global opportunities is part of Enterprise Florida, Inc.'s (EFI) mission. EFI, the principal economic development organization for the state, actively works to connect local businesses with foreign trade partners through aerospace and defense trade missions and exhibits.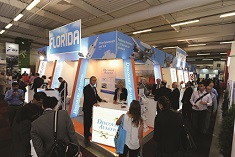 Recent international shows include:
Paris Air Show: In 2015, EFI led a delegation of 17 small and mid-size businesses to the largest and longest-running aerospace trade show in the world. Exhibiting Florida companies reported more than $150 million in total projected export sales.

Singapore Airshow: In February 2016, EFI hosted 14 small businesses in the Florida Pavilion at Asia's largest aerospace and defense exhibition. The Florida Pavilion was the largest of any U.S. state at this year's exhibition.
Without the assistance of EFI, many of the exhibiting business at these shows would not be able to attend. Future Metals out of Tamarac, Florida, exhibited at the Paris Air Show. The company's President Elena de la Torre believes participating in the show opened new sales markets for her business.
"The trade mission with Enterprise Florida was a great success for a small, family/woman-owned business," said de la Torre. "The attention, help, resources and meetings (both one-on-one and with companies) arranged by the Enterprise Florida team worked great and were very helpful. We hope to expand to new markets such as Turkey and Israel and the Middle East."
International trade and foreign direct investment accounted for about one-sixth of Florida's economic output last year, supporting an estimated one million jobs. Florida has the highest trade surplus among all states, with total trade exports plus imports hitting a record $162.2 billion.
See a Future in Florida
The bottom line: in Florida, aerospace and defense businesses can find the boundless innovation, markets, potential and freedom needed to compete in the rapidly evolving industries.
About the Author