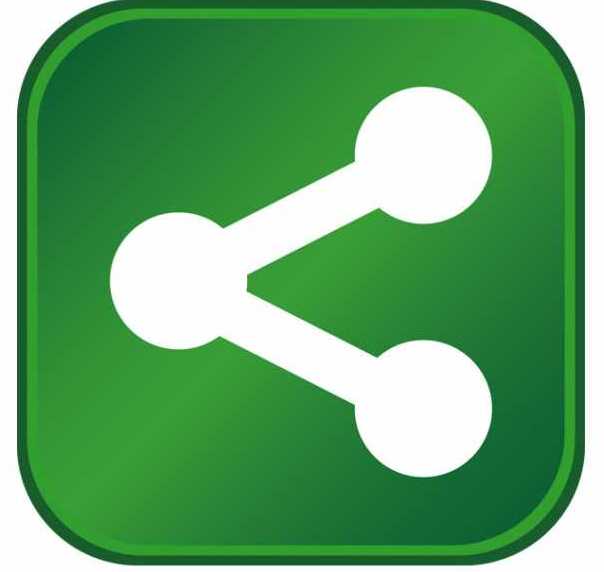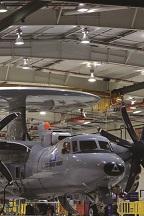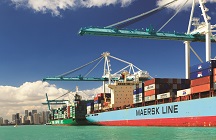 For years, the name Florida has been firmly associated with travel and tourism, and the state has enjoyed one of the world's best-known leisure brands. Now, Florida's leaders are committed to expanding on that foundation by making sure the business community knows that Florida is open for business – especially in trade and manufacturing across industries. 
Economic Super State
As the fourth-largest economy in the U.S. with a highly skilled workforce of nine million, Florida is an economic super state.  In fact, Florida's $777 billion GDP ranks higher than that of Switzerland, Saudi Arabia and Argentina. Florida ranks third in the U.S. for the number of high-tech companies, with nearly 26,000 high-tech businesses calling the state home. The state also ranks third in the nation for high-tech exports. Florida's population tops 19 million, with four metropolitan areas home to more than 1 million residents – more than New York. Florida's infrastructure, talent and business tax policies are continually ranked among the nation's best. And yes, Florida is still a tourism powerhouse with 90 million visitors spending some $70 billion in the state each year. The net result is that Florida is a huge market with huge opportunities. 
Focus on Business Climate
Today, after 35 consecutive months of positive annual job growth and a string of major project announcements, Florida's economy is solidly on track for growth. More than 330,000 new private-sector jobs have been created in Florida since December 2010 and the state's unemployment rate is now below the national average.  
So what's driving Florida's recent success?  In addition to strong economic and demographic fundamentals, from Florida Governor Rick Scott all the way to the local government level, Florida is focused like never before on helping businesses succeed.     
Since taking office in 2011, Governor Scott has moved aggressively to cut business taxes and costs, pay down debt and streamline the regulatory environment. Over the last two years, Florida has eliminated thousands of regulations on job creators and removed corporate income taxes for thousands of small businesses. These efforts have helped make Florida the ultimate place for business to grow and flourish.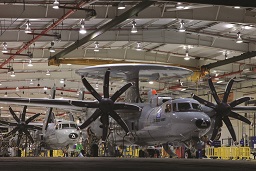 Building Momentum in Manufacturing
Florida is particularly focused on smoothing the way for its many manufacturers. One of the priorities of the state's leaders this year was the passage of a new law creating a sales tax exemption for manufacturers purchasing machinery and equipment in Florida. The exemption goes into effect beginning in April 2014.  
Florida Governor Rick Scott applauded the change, noting, "By removing the tax on manufacturing equipment, Florida businesses will now be able to meet their full potential and finally be on a level playing field when competing against other states and countries.  Manufacturers outside of our state will now have access to our 15 ports and incredible workforce. This is a huge victory for the Sunshine State." 
The move is expected to help extend the wave of recent advanced manufacturing project wins announced in the state.  Over the last year, Florida - which is already home to nearly 18,000 manufacturers employing some 311,000 workers – has garnered a number of major successes in the aerospace and life sciences sectors and additional wins in everything from food and beverage manufacturing to power generation systems manufacturing. 
A True Global Hub
With 15 deepwater seaports, 19 commercial airports, nearly 3,000 miles of freight rail track, 12,000 miles of highway and even two spaceports, Florida has an unmatched ability to get people and products anywhere they need to go.  In fact, Florida's infrastructure is ranked No. 1 in America by the National Chamber Foundation.  
Florida is host to regional and hemispheric headquarters of companies from all over the world, a vibrant international banking center and a diplomatic hub with a Consular Corps representing some 80 nations.  Florida also boasts the second-largest Foreign-Trade Zone Network in the country, including 20 FTZs and three of the Top 25 FTZs in the nation for Warehouse/Distribution Activity for both Exports and Merchandise Received. Many international firms base warehousing, distribution and manufacturing facilities in Florida to take advantage of its easy access to global markets. 
As a result, Florida is consistently ranked as one of the nation's top global trade hubs – in terms of trade flows, cargo volumes, export value and employment – and its leaders has made continued improvements to major trade and transportation systems a top priority. Over the last three years, Florida has invested $421 million in its ports, making it easier for all of the state's manufacturers to take advantage of the benefits of trade with Central and South America, as well as the expansion of the Panama Canal and the potential for increased trade with Asia.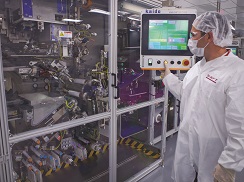 Workforce Excellence
As one of the largest states in the nation, Florida offers a large and talented pool of workers. Florida's labor force is also more affordable compared to other competitive high-tech states, thanks to a favorable tax structure and a lower cost of living.

Florida's labor market is particularly strong in high-value-added businesses, including high-tech industries and international trade. Ranked fifth in the nation for high-tech employment by TechAmerica Foundation's "Cyberstates 2013: The Definitive State-by-State Analysis of the U.S. Tech Industry" report, Florida boasts more than 270,000 high-tech workers. Thanks to a network of 12 public universities, 28 state colleges, 31 independent colleges and universities and 1,000-plus public-private postsecondary, technical and trade schools, the talent pool is also deep in workers with the specialized skills needed by today's employers.  
Florida's focus on enhancing its advanced manufacturing workforce was highlighted by the state's dominance on the just-announced Manufacturing Institute's M-List. M-List members are institutions that are preparing students to industry standards in advanced manufacturing, with students earning credentials that are in the National Association of Manufacturers (NAM)-Endorsed Manufacturing Skills Certification System. With 11 schools named charter M-List members, Florida far exceeded all other states.  
Business Grows in the Sunshine State
Chief Executive magazine now ranks Florida the second-best state for business. The Tax Foundation names Florida the No. 1 business tax climate in the Southeast. Consider that Florida also has the country's third-lowest unionization rate and it's clear that Florida offers a tremendous value for businesses looking for world-class amenities at a reasonable cost. Florida is the perfect climate for business. 
About the Author