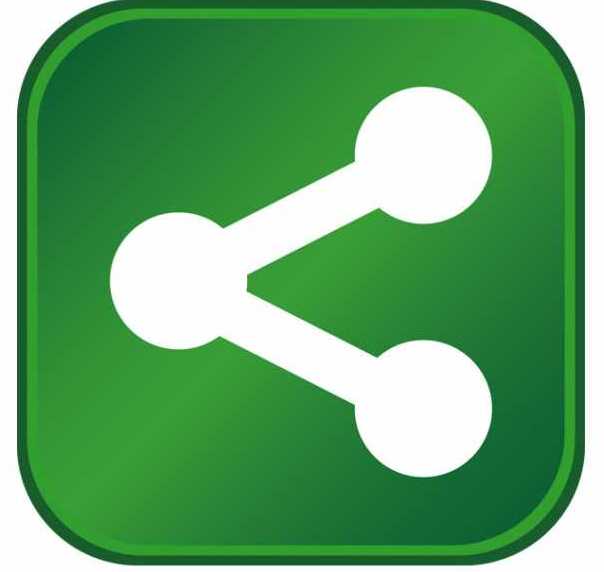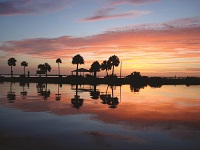 There is perhaps no better metaphor for business success than a space shuttle, against all odds, through only human determination, skill and perseverance, taking off to the stars. In Titusville, Florida, that image is not simply a metaphor. It's been everyday scenery.
Titusville is located on the west shore of Indian River Lagoon, directly across from the John F. Kennedy Space Center. It's this location that's earned the area the nickname "Space Coast." Just as you might imagine, the area is flush with high tech companies working in the fields of aerospace, manufacturing and numerous other industries. With that exceptional industry base, the Space Coast Economic Development Commission (SEDC) is working to enhance the area's economic offerings even further, supporting existing companies as well as providing a rich environment for incoming businesses.
A not-for-profit corporation, SEDC is working to assemble, focus and apply the resources necessary to launch diversified and quality economic growth in Titusville and North Brevard County. The organization's membership roster includes a wide spectrum of industries from service to manufacturing, and along with its volunteer member base, the SEDC team provides a complete development program, assisting businesses in moving to or launching in the area, as well as providing assistance to firms that are already doing business there.
Get to Know the Space Coast
Incorporated in 1886, Titusville has seen most of its growth since 1962, with the creation of the Lunar Landing Program at the Space Center. The eastern anchor of Florida's high tech corridor, Titusville has developed into an epicenter of business opportunity for companies looking to leverage the area's exceptional qualities, including prime location, unique and varied transportation, low cost of living and a highly skilled workforce.
Location
Titusville is centrally located on the east coast, within easy reach of central Florida's key metropolitan areas: 20 minutes from Port Canaveral, 45 minutes from Orlando, and two hours from Tampa.
Transportation
Titusville's industrial parks and prime commercial properties are near several major highways, offering easy highway transportation, but that's just the beginning.
"We truly have transportation covered on the Space Coast," says Mark Ryan, city manager of Titusville. "Our transportation is quadramodal: road, rail, airport, sea, and we also offer access to a mode of transportation that few communities in the world can claim: in Titusville, we can launch stuff into space."
Titusville businesses benefit from the extensive transportation network that has sprung up around NASA's Kennedy Space Center. Connecting the city to the rest of
Florida and beyond is a modern, uncongested system of road and rail connections. Interstate 95, U.S. 1, State Road 50 and the Florida East Coast Railway all offer excellent methods for land transportation in the immediate area.
On the Atlantic Ocean sits Port Canaveral, a major deepwater port serving cargo, tanker and cruise markets. Port Canaveral has shown tremendous growth of late, registering 3.5 million short tons of cargo and 2.8 million total cruise passengers in FY 2010. Port Canaveral and Space Coast Regional Airport both lie within Foreign Trade Zone 136, enabling qualified businesses to defer or eliminate U.S. Customs duties on imported goods.
Orlando International Airport provides commercial air transportation and general aviation facilities are available at Space Coast Regional Airport, located just five minutes from Kennedy Space Center and home to 1,200 acres of industrial property.
Space Coast Regional Airport
Titusville offers three public airports for training, commercial charter and manufacturing access. The Space Coast Regional Airport has property available for commercial use and airport services.
Established in 1963, the Titusville-Cocoa Airport Authority serves the area's corporate, commercial and local aviation communities and provides related services to the economic growth of Brevard County.
The Titusville-Cocoa Airport Authority is composed of three facilities: Space Coast Regional Airport and Arthur Dunn Airpark in Titusville and Merritt Island Airport. Each of these aviation centers benefits the surrounding businesses and residential communities adjacent to their properties and is unique in its own purpose.
The Space Coast area is also within 45 minutes of Orlando, Melbourne, Daytona and Sanford International Airports, with Orlando and Melbourne offering direct flights to major cities across the U.S. and the world.
Workforce
With 89.6 percent of its residents holding a high school diploma or higher and 22.1 percent holding a Bachelor's degree or higher, as well as major employers like Boeing Company and Lockheed Martin, Titusville clearly offers a high-caliber workforce.
"A highly educated workforce has amassed in Titusville throughout the years of the space program, one that many companies are eager to take advantage of," says Ryan. "With the completion of the shuttle program, that workforce is even more readily available."
Space Coast Living
Education. Titusville provides a full range of educational opportunities, including Brevard Public Schools, Brevard Adult/Community Education, Brevard Community College and one of the nation's largest colleges, the University of Central Florida.
Quality of Life. Space Coast life also means beach life. Residents enjoy a low cost of living along with proximity to some of America's most sought-after attractions. Within the community itself, residents have access to the country's most fascinating space exploration activities with Kennedy Space Center, the U.S. Space Walk of Fame and Museum and the Astronaut Memorial Planetarium & Observatory. A whole new world of fun is always nearby with attractions like Disney World, Sea World and Universal Studios less than an hour away.
Making the most of its stunning natural environment, Titusville also offers a wide range of outdoor activities. The community is surrounded by both fresh and saltwater, with St. Johns River to the west and the Indian River Lagoon to the east. Just west of the Indian River is a pristine undeveloped beach known both as Cape Canaveral and Playalinda Beach. A favorite feature of the community, this shore is known to long-time residents as Titusville Beach.
Community and Housing. Titusville is a community with a population of approximately 42,000 and a median household income of $45,052. Married people make up 72 percent of residents and families with children reside in 26 percent of Titusville households. Half the population of Titusville commutes 20 minutes or more to work, with 79 percent of residents holding white-collar jobs and 21 percent residents holding blue-collar jobs.
The median age of homes in Titusville is 27 years, with 51 percent of those homes owned, 25 percent rented and 24 percent not occupied. The median sale price of a home in Titusville in 2010 was $79,000.
"Titusville is truly one of the most affordable places to live and do business," says Ryan. "Especially in the last few years, as housing prices have dropped, the value you get in Titusville, especially for beach living, is unsurpassed."
Healthcare. Parrish Medical Center (PMC) is Titusville's local hospital, a 210-bed, not-for-profit public acute care medical center that has served North Brevard County for more than 50 years.
PMC has earned the Gallup Great Workplace Award, the J.D. Power and Associates Distinguished Hospital Program Award for An Outstanding Inpatient Experience, was named a Modern Healthcare magazine Top 100 Place to Work in Healthcare and a Spirit of Excellence Award Winner. PMC was voted America's # 1 Healing Hospital three years in a row.
The medical center has been awarded nine disease-specific certification gold seals from the Joint Commission in acute coronary syndrome, breast cancer, diabetes education, heart failure, hip replacement, knee replacement, palliative care, stroke and wound healing. It is one of only three hospitals in Florida and one of seven in the country to hold nine or more such certifications.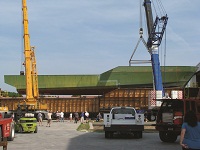 Vectorworks Marine manufactures Fiber Reinforced Plastic (FRP) composite vessels.
Captains of Space Coast Industry
Titusville is home to a broad range of industry, with deep experience in military and marine manufacturing, general manufacturing and aerospace engineering. Just a handful of the area's companies include Knight's Armament, a fireworks and fireworks parts manufacturer; Vectorworks Marine, manufacturer of Fiber Reinforced Plastic (FRP) composite vessels; Hell's Bay Boatworks, makers of fishing's most cutting-edge vessels; as well as a number of communications and defense operations.
Brevard is also working to create a unique economic development zone, which will create a funding source to help existing and incoming businesses take off. To find out more about what the Space Coast can offer your company, visit www.nspacecoastedc.org.
About the Author