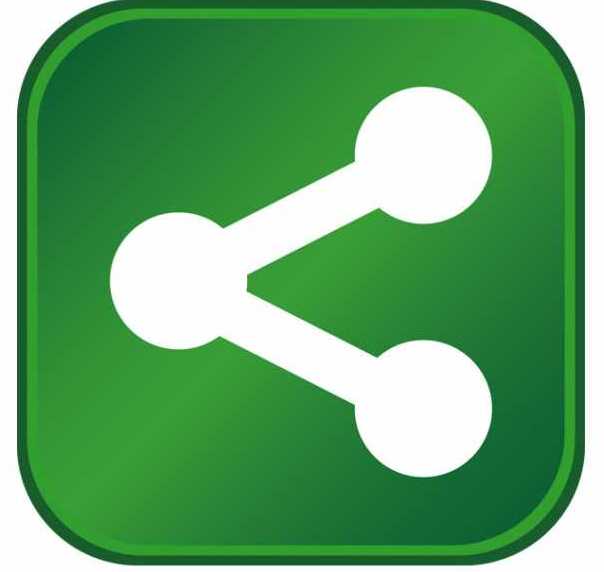 Florida attracts a wide variety of information technology firms, from start-ups that turn the latest academic research into commercially viable technologies to established industry giants like Siemens and Oracle. Currently, nearly 20,000 IT companies with nearly 250,000 workers are based in Florida, ranking it fourth nationally in high-tech employment and third in the volume of IT exports.
 
While South Florida's Internet Coast and Central Florida's High-Tech Corridor are home to the largest concentrations of IT companies, other regions around the state are also thriving. For some, it marks an outcome of Florida's extensive network of universities, research parks, incubators and tech transfer programs. For others, it is the result of their forging effective partnerships with more of the state's important industries such as space, aerospace and aviation, life sciences, and financial and professional services.
 
Leading fields under Florida's IT umbrella include:
 
Modeling, Simulation and Training

Photonics and Optics

Digital Media

Software and Computer Systems Design and Integration

Computer Products, Microelectronic and Precision Device Manufacturing

Telecommunications 

 
A benefit to all of Florida's IT companies is the state's business environment, which is replete with innovation, collaboration and a talent pool equipped to serve today's global markets. Among Florida's IT businesses are:
 
Citrix Systems – Based in Fort Lauderdale, Citrix is a developer of software applications that enable networked PCs and wireless devices to remotely access applications. The company started in 1989 with fewer than 20 employees and now has more than 1,000 who service 120,000 customers worldwide. 
 

Alienware – This Miami-headquartered business manufactures high-performance desktop, notebook, media center and professional systems. With a reputation for innovative technology, Alienware's liquid-cooling technology features a next-generation thermal management solution, using a specially-mixed coolant and gold-plated, pure copper coolers to keep the heat generated by system components in check. The company recently announced plans to expand its headquarters and manufacturing facility in Miami-Dade County.
 

Raydiance Inc. – A start-up company in Orlando, Raydiance recently secured $10 million in early-stage venture capital investment with the assistance of the University of Central Florida's Center for Research and Education in Optics and Lasers and the U.S. Defense Advanced Research Program Administration. Raydiance focuses on developing ultra short pulse laser technology which has opened up a new world of laser–based applications. This has been impossible to consider until now due to power, size and cost.

 
Business incentives
 
Florida boasts a significant advantage to businesses via its tax policies and competitive cost of doing business. These perks offer a cost-efficient alternative to other high-tech states like California, New York and Texas. Furthermore, other incentives available to businesses include:
 
Qualified Target Industry Tax Refund –available for companies that create high-wage jobs in targeted value-added industries. This incentive includes refunds on corporate income, sales, ad valorem, intangible personal property, insurance premium and certain other taxes.
 

Capital Investment Tax Credit – used to attract and grow capital-intensive industries in Florida. It is an annual credit, provided for up to 20 years, against the corporate income tax.
 

High Impact Performance Incentive Grant – a negotiated grant used to attract and grow major high-impact facilities in Florida. Grants go to pre-approved applicants in certain high-impact sectors designated by the Governor's Office of Tourism, Trade and Economic Development.

 
Emerging Technologies
 
Alternative energy is a fast-growing industry in Florida, compliments of an increase in businesses and a priority focus by the Governor. The state's abundant natural resources, high-tech companies and progressive research centers make it an ideal location for alternative energy businesses. Florida's alternative energy resources include:
 
A strong testing ground and large potential market for solar technologies. Florida really is the "Sunshine State" with 85 percent of the maximum solar photovoltaic resource.
 

Potential to support the production of electricity and billions of gallons of biofuels from a diverse range of waste. Florida is one of the nation's largest producers of biomass and agricultural waste products, including sugarcane and citrus, as well as forest residues and urban wood waste.
 

Expertise in solid oxide, phosphoric acid, and proton exchange membrane fuel cells as a result of Florida's ties to the space program and strong university research base. Florida companies and researchers are at the cutting-edge of fuel cell and hydrogen research and development. 
 

An untapped resource for hydrogen production and residential cooling. Florida's 1,200 miles of coastline and proximity to the Gulf Stream hold strong potential for current and ocean thermal energy research and development activities.

 
From ethanol and hydrogen to the ocean and the sun, researchers and industry leaders in Florida are molding a future where environmentally friendly technologies will be prevalent. This surge of innovation in renewable energy is evident statewide where companies dedicated to the field are thriving. For example:
 
The Florida Solar Energy Center is the largest and most active state-supported renewable energy and energy efficiency research institute. Affiliated with the University of Central Florida and funded by $8-12 million annually, research at the center is based on field monitoring, computer simulations and controlled experiments in highly instrumented laboratories.
 

Dyadic International is working on producing cellulosic ethanol. The company recently entered into a $10 million research agreement with the Spanish firm Abengoa Bioenergy to develop a cost-effective way to make ethanol from biomass including urban, agricultural and forestry waste. Dyadic also partnered with the Scripps Research Institute to research the fungus to be used for energy production.
 

U.S. EnviroFuels plans to produce ethanol in a more traditional way – from corn – in the plant that it is building at the Port of Tampa. Meanwhile, Florida is building the infrastructure for ethanol fuel distribution – the first E85 ethanol gas pump became operational in Tallahassee recently, and four others are available on the Space Coast.

 
Additional research centers across the state are:
 
Clean Energy Research Center

Florida Center of Excellence in Ocean Energy Technology

Florida Center for Renewable Chemicals and Fuels

Florida Institute for Sustainable Energy

FISE Center of Excellence Energy Technology Incubator

 
To ensure that Florida continues its progress in this area, the state has joined a global leader in the ethanol industry, Brazil, to launch the Inter-American Commission on Ethanol. The commission will support ethanol use, set mandates for ethanol-blended fuel throughout the Western Hemisphere, and promote further research and development for alternative fuels. In addition, the Florida Energy Act of 2006 was designed to stimulate capital investment and enhance the statewide utilization of renewable energy technology.

To learn more about Florida's pro-business environment, global connectivity and target growth industries please visit Enterprise Florida's Web site at eflorida.com.
About the Author