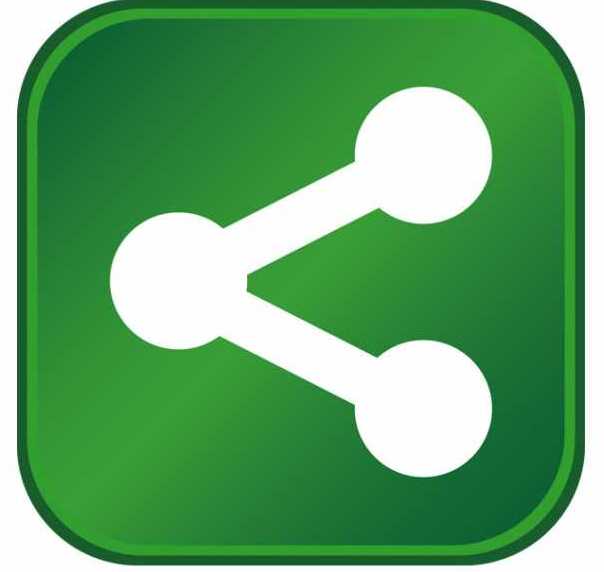 Highlands County, Florida, located in the center of the state is experiencing phenomenal residential, commercial and industrial growth. Many residential communities are in the planning stage for Avon Park, Sebring and Lake Placid.
Lowe's recently opened a 135,000 square foot home improvement and gardening center, Office Depot recently opened a 20,000 square foot office supply store and Wal-Mart plans to begin construction on a 180,000 square foot super center and gas station in Avon Park in July 2006.
Who's New in Highlands County?
Amerikan is a joint venture between Florikan ESA (Environmentally Sustainable Agriculture), and ITML (Innovative Technology and Market Leadership). The company manufactures blow-molded nursery containers for the horticultural industry of the Southeastern United States.
Amerikan recently completed construction of a 30,000 square foot facility on a 10-acre site at Palm Grove Business Park in Sebring, and are now in full production. Initially, Amerikan is manufacturing its 8 to 12 inch containers, and additional types and sizes of containers will be added soon. Amerikan has 30 employees and they expect to add an additional 10 jobs over the next few years.
Amerikan is committed to develop effective and efficient practices that reduce impact on the environment, and they use 100% recycled plastic in their manufacturing process. They are implementing the latest in blow-mold container technology and advanced quality control systems. (picture)
E-Stone USA Corp., a manufacturer and distributor of granite products for flooring, countertops, bathroom sheet tile and swimming pool tile, recently completed construction of an 80,000 square foot facility at the Sebring Regional Airport Industrial Park. The company plans to expand their facility to 160,000 sq. ft. in the near future. The company will have 150 employees at full production. E-Stone is a division of Trend Group in Vicenza, Italy, and the Sebring location is its initial entry into the U.S. manufacturing market.
"E-Stone determined that Florida's prime geographic location, skilled workforce and positive business climate made it the right place for our company to expand," said E-Stone President Cesare Ortolani. "We were also impressed by the way economic development and community leaders in Highlands County, and at the state level, worked together to assist us in finding the ideal location."
Funder America, a manufacturer of melamine laminated particle board used for decorative surfacing of kitchen cabinets, office furniture and store fixtures, is locating to the Sebring Regional Airport Industrial Park. The company will create 52 jobs. Funder America was founded in Austria in 1890 and was originally a timber source. In the 1950's the company expanded into the production of particle board and the lamination of melamine panels. A company was also formed to design and build machinery for the production and surface finishing of all types of hardboard and particleboard.
In 1973 Funder began laminating melamine panels in America and has manufacturing facilities in North Carolina, Arkansas and North Dakota. This premier company has built a reputation for quality, reliability and technical excellence. The Funder America manufacturing facility in Sebring will be one of the most modern manufacturing facilities in south central Florida and will be highly automated.
Stoam Sebring LLC has expanded to Palm Grove Business Park in Sebring, Florida. This is the latest location for Stoam industries which is headquartered in Missouri. The company has developed a superior building product that addresses energy solutions, environmental concerns, quick assembly time and better building concepts. They will manufacture steel framed component wall systems surrounded with expanded polystyrene foam insulation.
The Stoam product is used in residential and commercial buildings. With an insulation factor of R45-50 in the wall panels and R50-60 in the roof panels, consumers will save 30%-50% in utility costs. Stoam built homes meet and exceed all building code requirements throughout the United States and can be constructed 60% faster than conventional wood and steel framed homes.
"It is no mystery why so many companies have located or are considering this area for their business expansion or location," said Louise England, Executive Director of the Highlands County Economic Development Commission. "We have an ideal location in south central Florida for manufacturing and distribution companies with convenient access to most of the major markets in Florida."
Credits, Refunds, Training
The State of Florida offers a range of tax incentives to businesses that locate and create new jobs within Highlands County's Rural Enterprise Zone including Jobs Tax Credit on Sales Tax or Corporate Tax, Business Machinery and Equipment Sales Tax Refund, Building Materials Sales Tax Refund, and Property Tax Credit. Almost all properties zoned industrial, and many zoned commercial, are located in the Enterprise Zone.
A variety of enhanced rural incentives are available to qualified companies that locate to Highlands County or other Florida rural counties:
Qualified Target Industry Tax Refunds. QTI tax refunds are enhanced for rural locations. The cash tax refund program, over a minimum of four years, pays at least $4,800 per job created for eligible companies involved.

Economic Development Transportation Fund. The "Road Fund" also is enhanced for rural locations. Grants go to local governments on behalf of business, with the monies used for road improvements -- up to $2 million per project.

Rural Job Tax Credit. A tax credit may be taken by eligible businesses for the creation of a new job (against sales and use or corporate income tax) at $1,000 for each job created.

Quick Response Training. QRT grant funding is available to reimburse companies for customized training costs for new employees.

Incumbent Worker Training. Grant funding is available for reimbursement of training costs for existing employees.

Rural Infrastructure Fund. Grants made to local government on behalf of a business for public infrastructure upgrades may fund up to 30 percent of those costs.
South Florida Community College recently broke ground for a $10.9 million, 51,320 square foot Health and Science Education Center. "It's more than just a building," said Norm Stephens, SFCC president. "It's a place to prepare nurses, physicians, health care workers, scientists, engineers, and anyone who just wants to get a good education."
The facility will include state-of-the-art instructional technology, classrooms, and laboratory space for current and expanding natural science programs and health science programs. The facility will allow SFCC to double the number of its nursing graduates and begin a new radiography program in fall 2007.
The SFCC University Center offers selected bachelor's and master's degree programs and a doctoral degree program in areas of critical need and interest, including Business, Nursing, Education, Public Administration, and Computer Science. Nearly 300 students have now earned baccalaureate degrees because of SFCC's strong partnerships with several public and private colleges and universities.
More About Highlands County
Highlands County encompasses 1,029 square miles of rolling hills of central Florida's ridge area and lake country in the state's heartland at the center of Florida's peninsula. Its towns of Avon Park, Lake Placid, and Sebring are in close proximity to Florida's major attractions yet distant enough to maintain their distinct southern flavor and tranquil peace. Want to spend a day or two at the beach? You can drive to beautiful beaches on the gulf or at the ocean in approximately two hours.
From rolling hills in the lake vicinities to moss covered hammock forests, Highlands County offers you an appealing lifestyle. Highlands County offers homes in many price ranges; ranch homes with acreage, estate homes along the lakeshores, downtown vintage homes or contemporary residences in one of the many luxury gated golf communities.
As expected in Florida, there's plenty of outdoor recreation. Water sports of all kinds, led by boating and fishing the many lakes (95 in Highlands County), golfing, and visiting the world famous attractions within a few hours drive, are just a few of the distractions from work.
Sebring International Raceway is America's premier sports car racing facility. It is the oldest permanent road racing track in North America, evolving from a World War II air base. Sebring is world famous for the annual 12 Hours of Sebring endurance race, part of the prestigious America Le Mans Series. The race attracts thousands of fans each year during the third weekend in March.
Audi Sport North America made history this year as the diesel-powered Audi R10 driven by the team of Tom Kristensen, Allan McNish and Rinaldo Capello won the Mobil 1 Twelve Hours of Sebring. The new prototype is the first diesel car in the world to win a major sports car race.
For more information, visit the Highlands County Economic Development Commission's web site www.highlandsedc.com.
About the Author